Sunday, 14th February 2021 has gone sown as one of the saddest days in akurinu faithfuls as one of their greatest icons and renown musician, Mama Julia Lucy went to be with the lord. It is with Great sorrow that we have Learnt of the Passing On of an Ardent soldier of the Gospel of Christ and the Church. The news of Passing on of Mama Julia are both saddening and heartbreaking. Mama Julia was Indeed a remarkable Women Leader and an Icon who devoted her life to Spreading the Gospel of Christ through Music and uniting the Akurinu Church.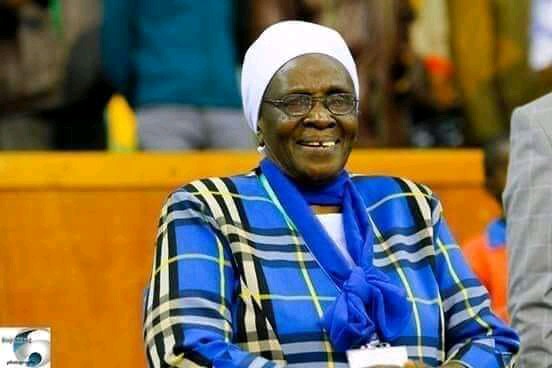 She was known throughout her career and service to the church, not just for her inspirational eloquence and music, but for her human warmth. Her passing is a loss for the Akurinu Church and people of Kenya and in particular as we prepare for Centennial Celebrations Later in the Year.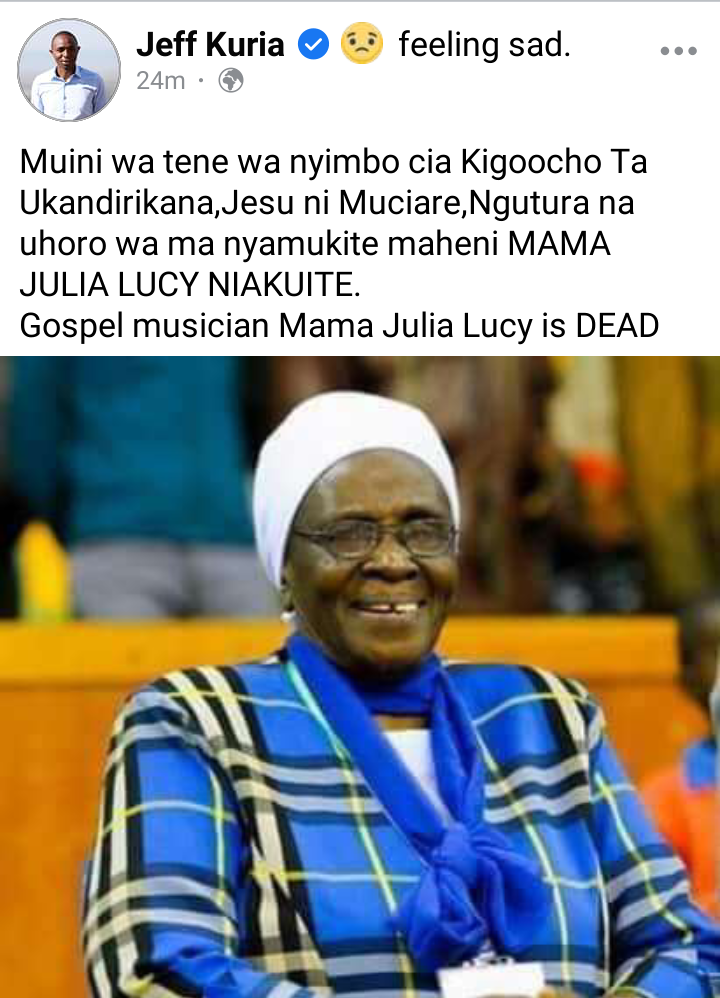 Her death has left a void among the ranks of women leaders in the entire Akurinu Church. She leaves behind a firm foundation for others to build upon. Her legacy will stand as an example to all of us to persist in our pursuit of progress. I was inspired by her consistency, Passion  and was proud to call her Ma'am and a Friend .There are few people who have had such a profound impact on any particular community and it's future direction like Mama Julia Lucy.
I was fortunate enough to work closely with Mama Julia Lucy on a number of occasions over the years and every time I met her I was struck by both the force of her personality and the quality of her Humility. Her passion shone through in everything she did, from her music to her tireless championing for Akurinu Unity and integration. I, like so many others, will miss her more than it is possible to describe and send my most heartfelt condolences to her children, To the Akurinu Church and to everyone who knew her, loved her and was inspired by her.
Led by Karangu Muraya MC, the latest and very outgoing celebrated MC, the akurinu faithfuls have lamented her death.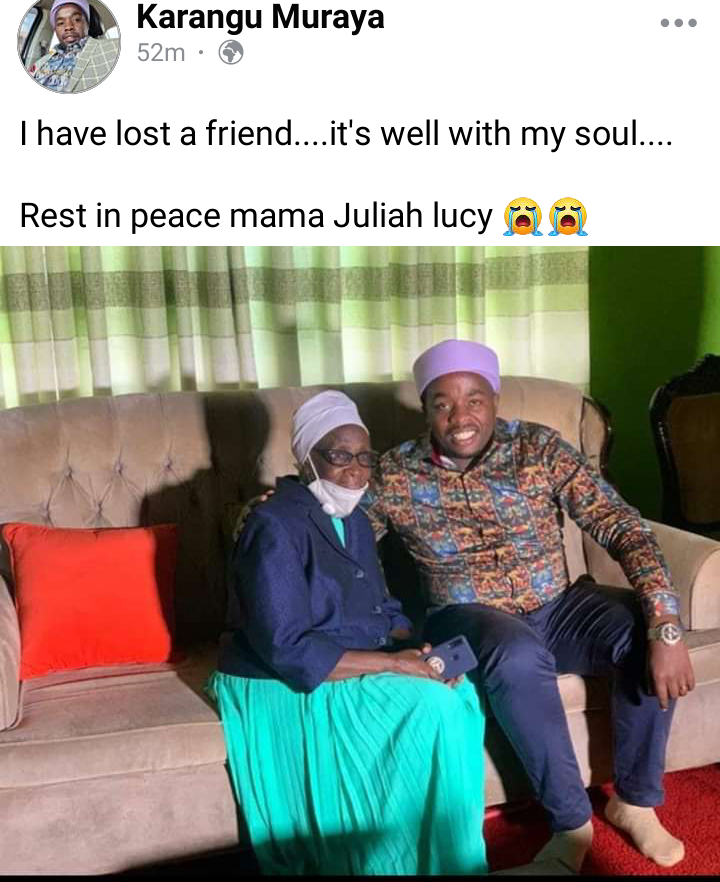 Rest in Peace Mama Julia Lucy. Help me type RIP below and share the article.
Content created and supplied by: Abusenior (via Opera News )