If you are a fun of Mark Angel comedy, then you are aware of the little girls Emanuella and Success. The two little girls are so funny and entertain their fans with jokes.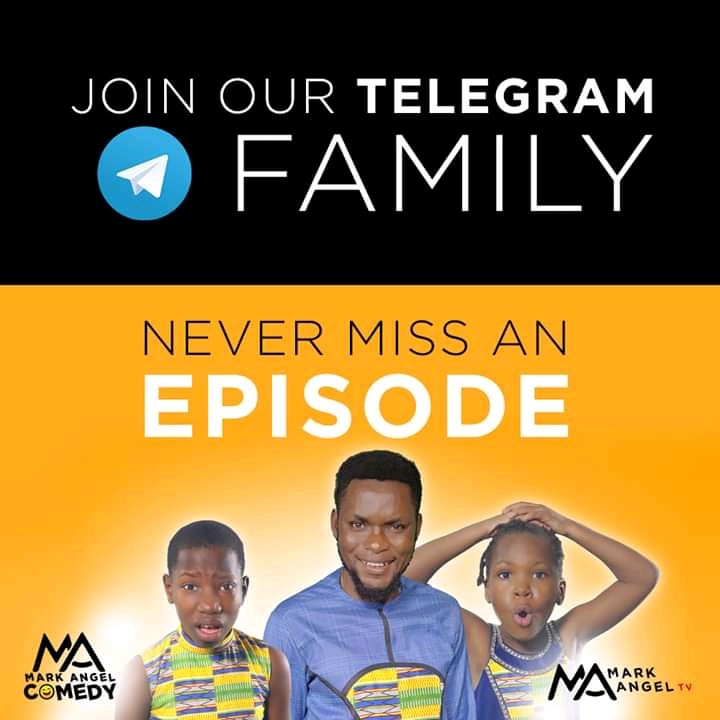 Emanuella, Uncle Mark and Success
Mark Angel and Emanuella shared recent photos of Emanuella and Success on Facebook. Mark Angel captioned his post "Only Surround yourself with people who will lift you higher. Thanks for watching our videos."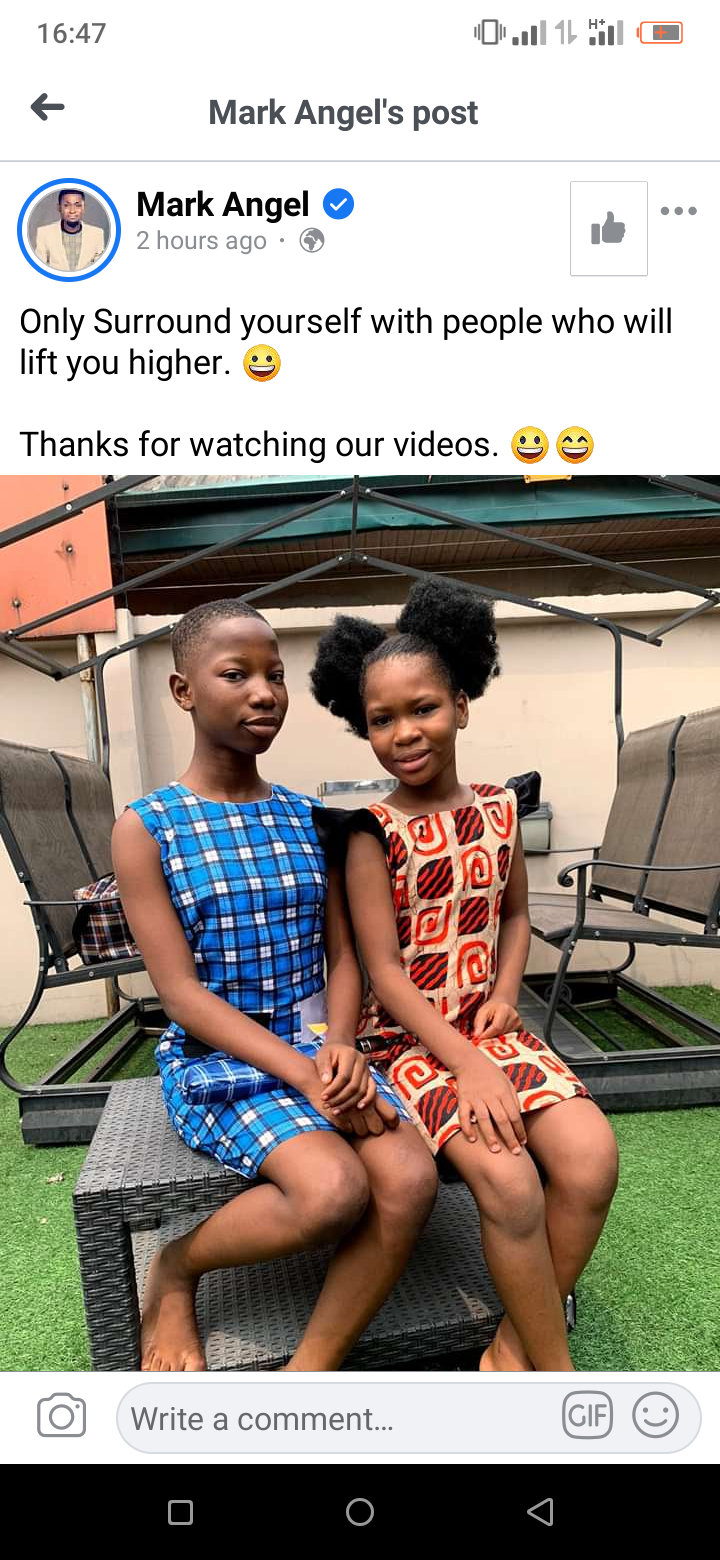 Screenshot of Mark Angel's post on Facebook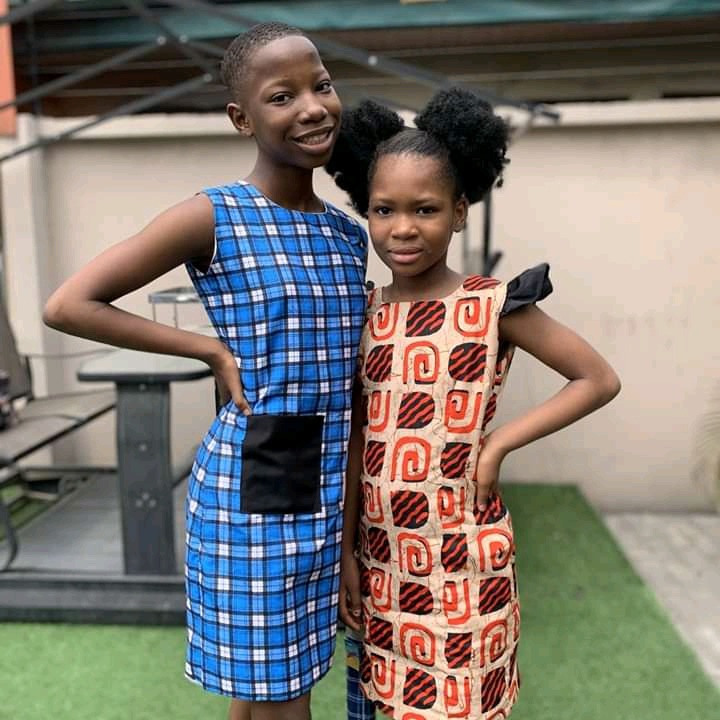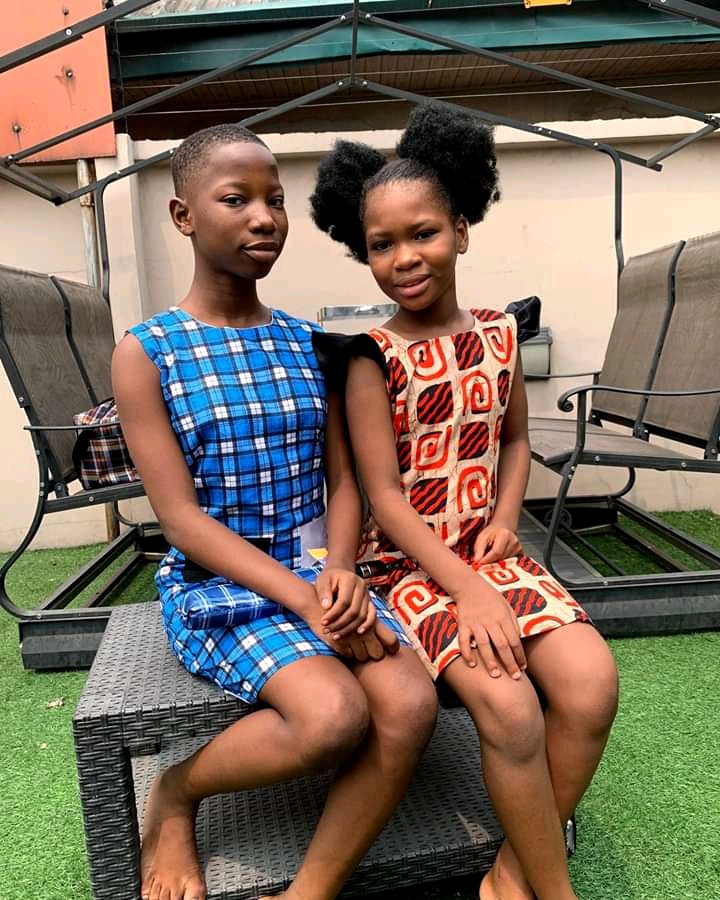 Recent photos of Emanuella and Success as shared on Facebook
Fans reacted to these photos claiming that the two little kids are so beautiful and talented. They also observed that Aunty Success has grown so fast that she is now nearly as tall as emanuella.
Morever, fans claimed that they keep watching their videos as they make them get strength. They also added that their days are brighter and full of laughter because of their comedy.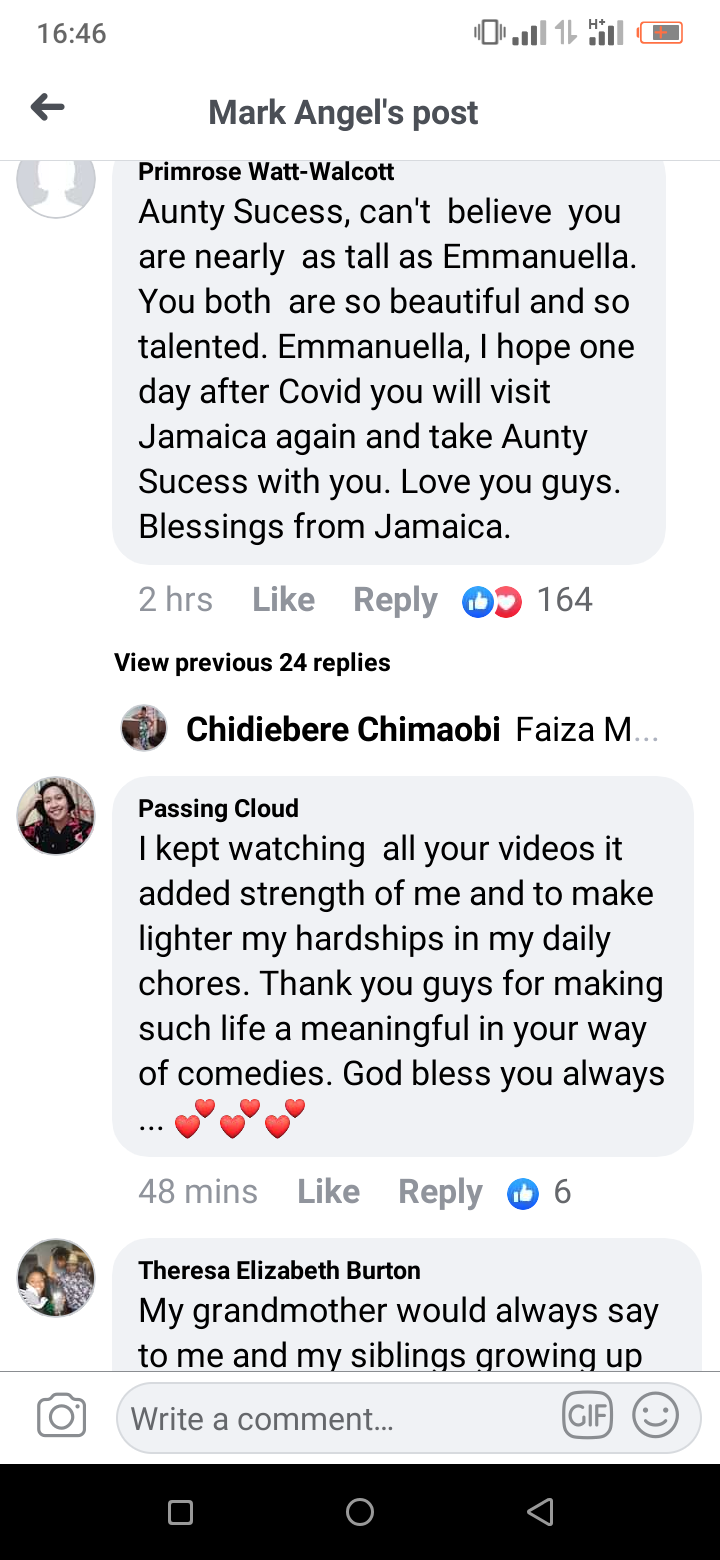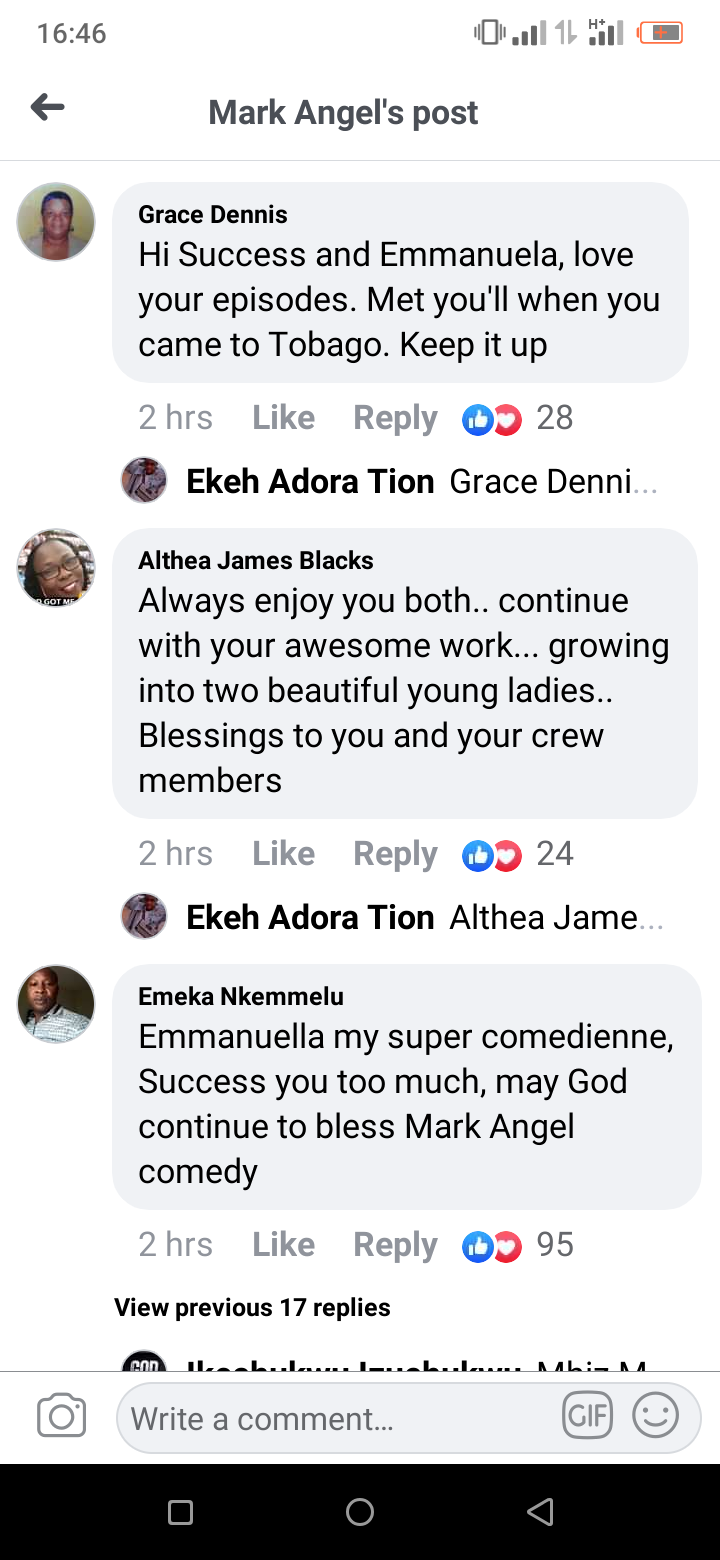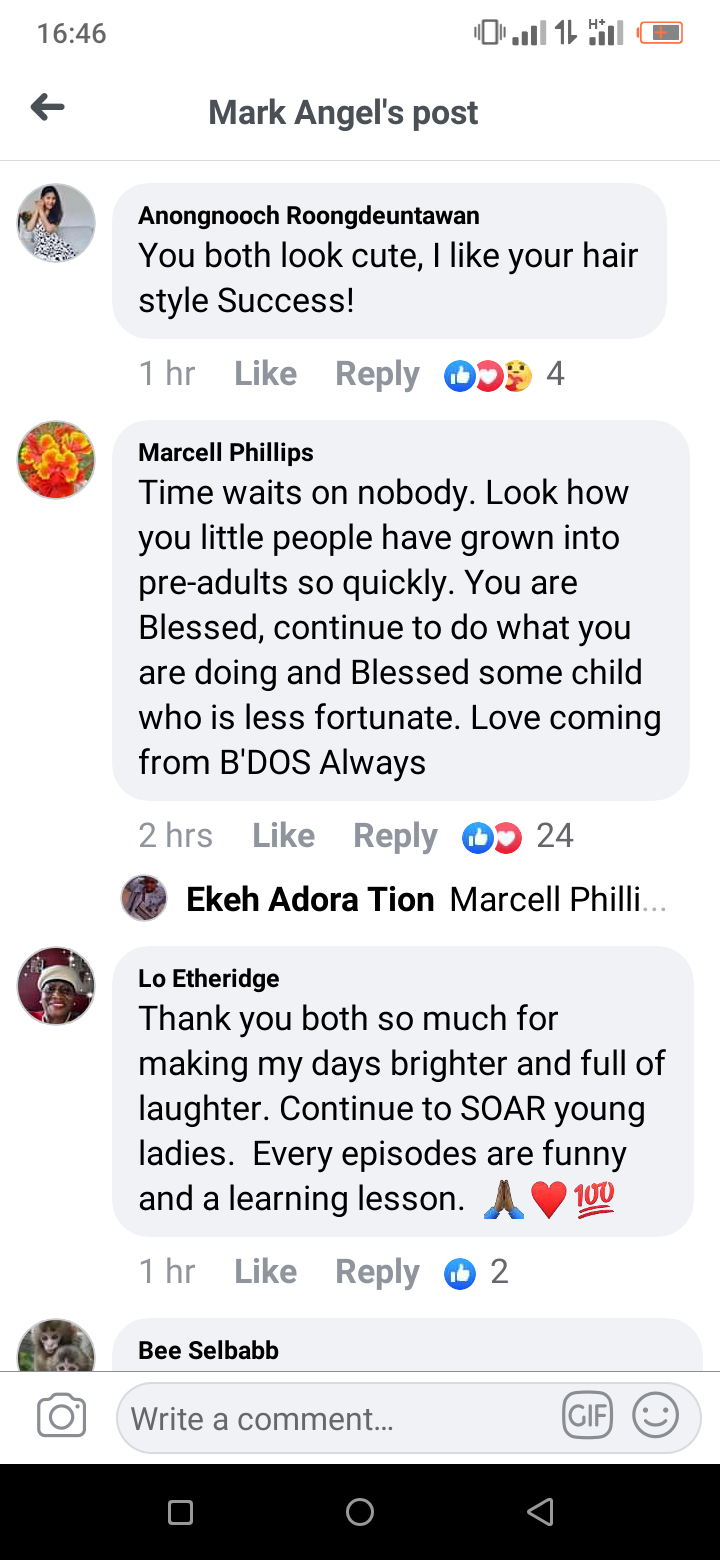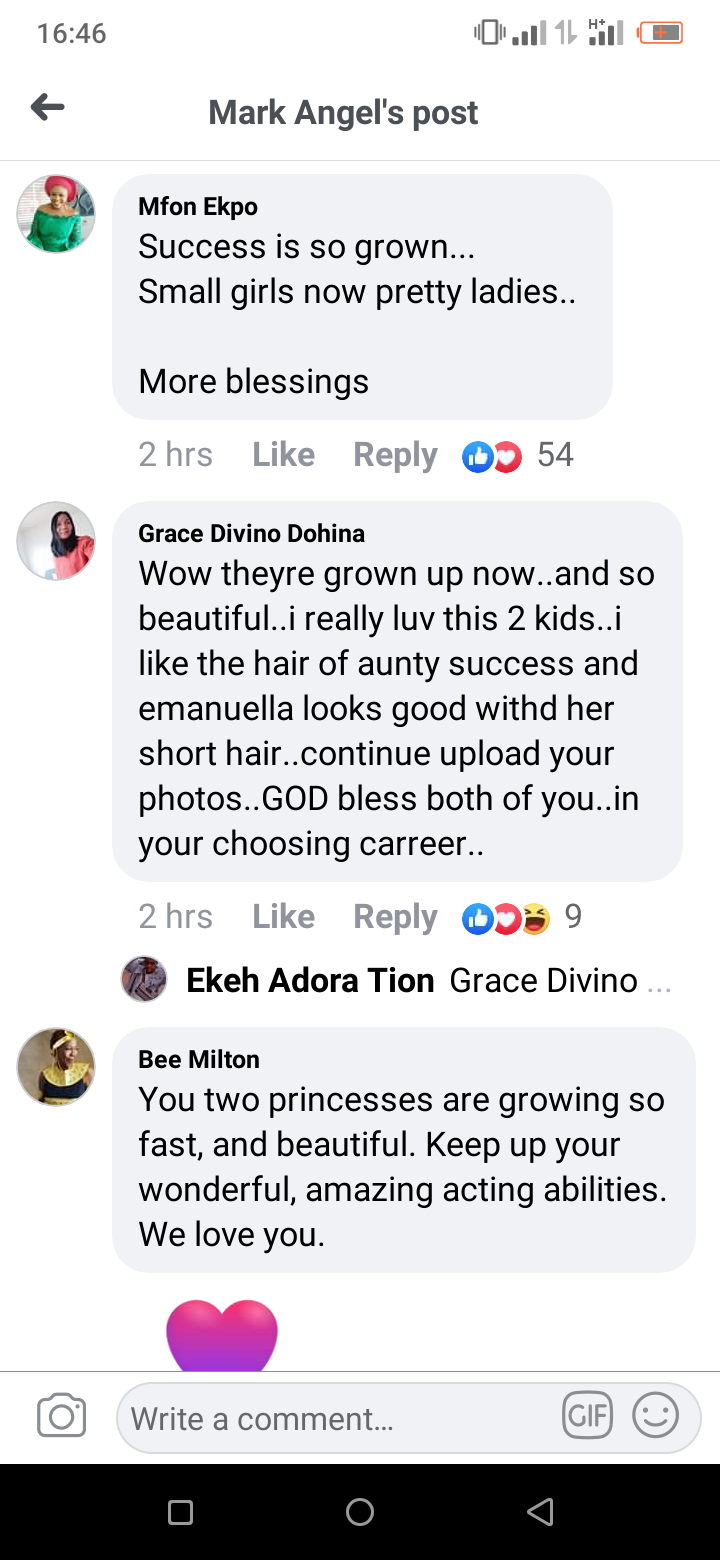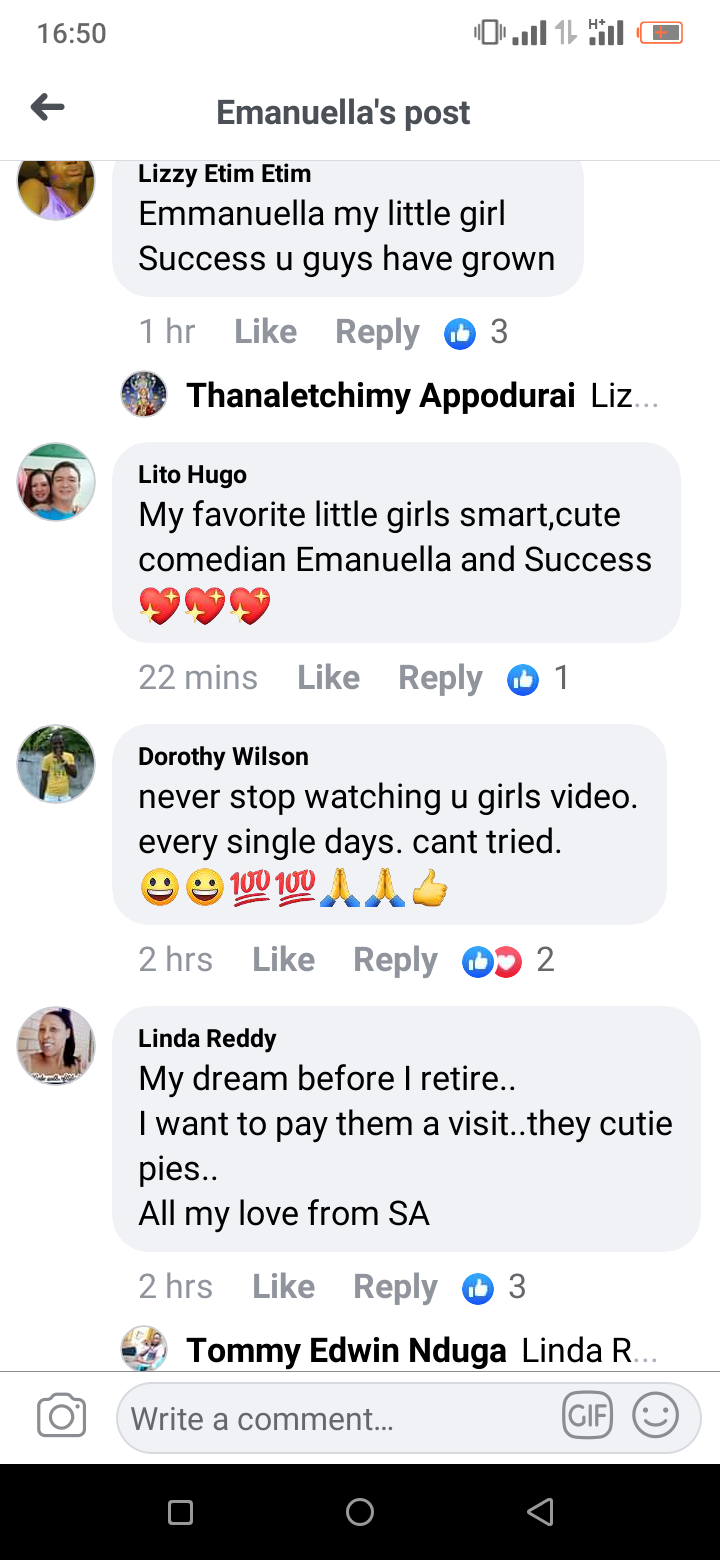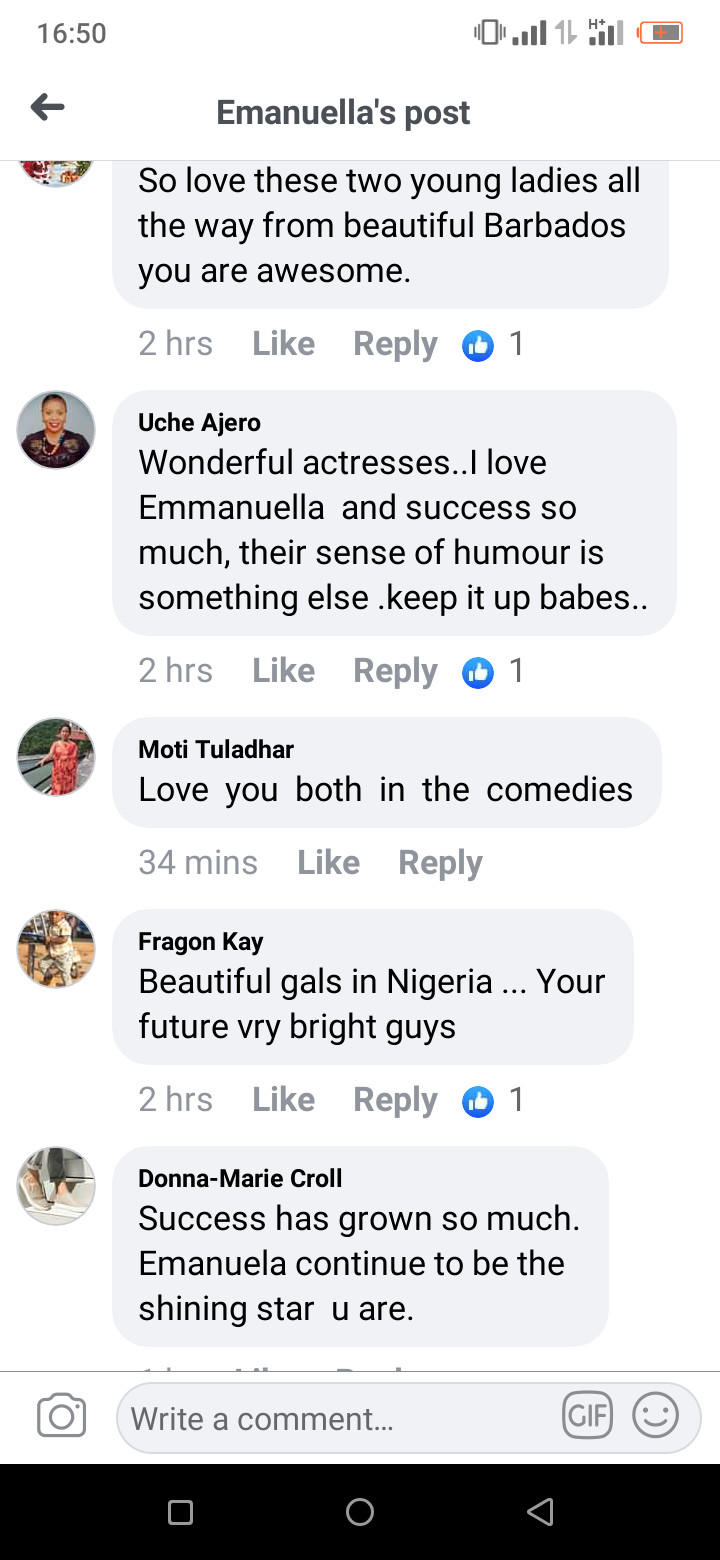 Screenshots of Comments
What is your view on these recent photos of Emanuella and Aunty Success? Have they really grown so fast? Feel free to drop your comment.
Content created and supplied by: Olusabeti (via Opera News )