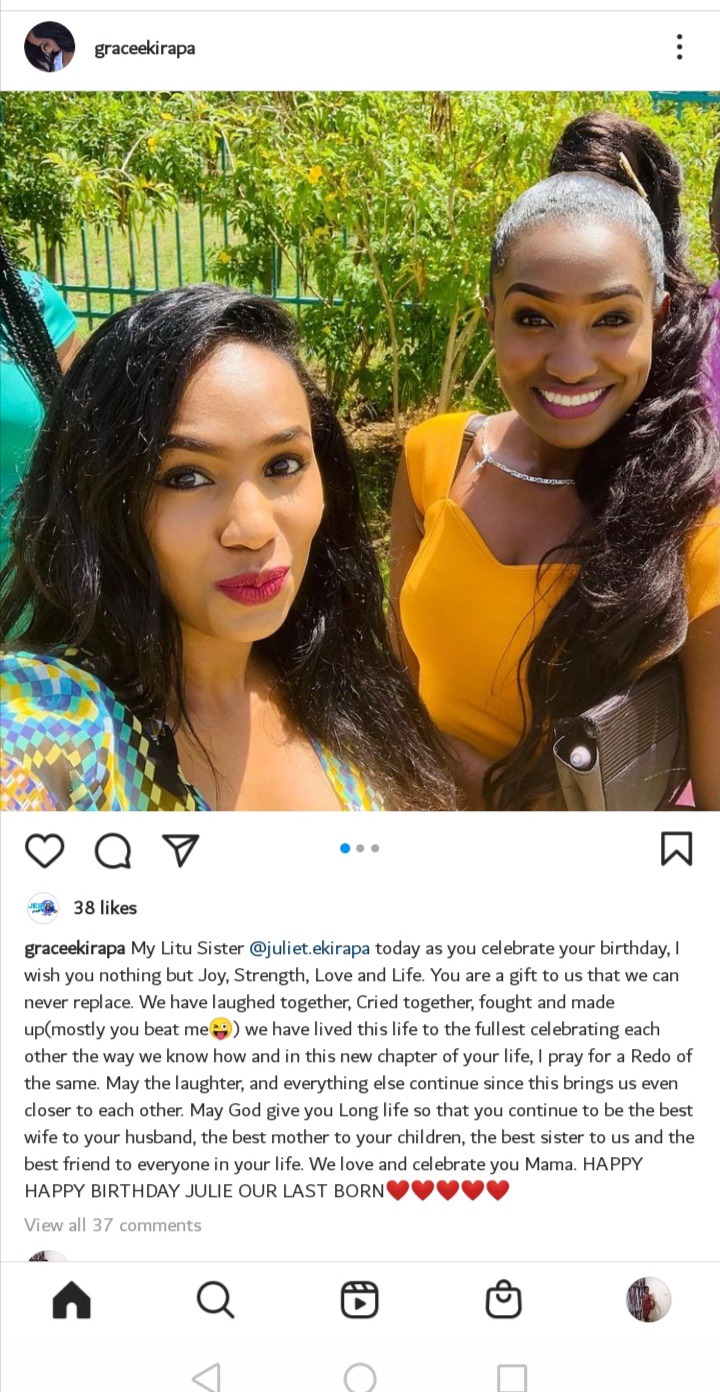 media personality Grace Ekirapa was wishing her little sister Juliet Ekirapa a happy birthday through her media pages. Through this Netizens noticed how beautiful the two looked.grace told Juliet that all she wanted for her is life, joy, love and strength. However Grace informed her sister that they should keep on being closer together through their laughter as always.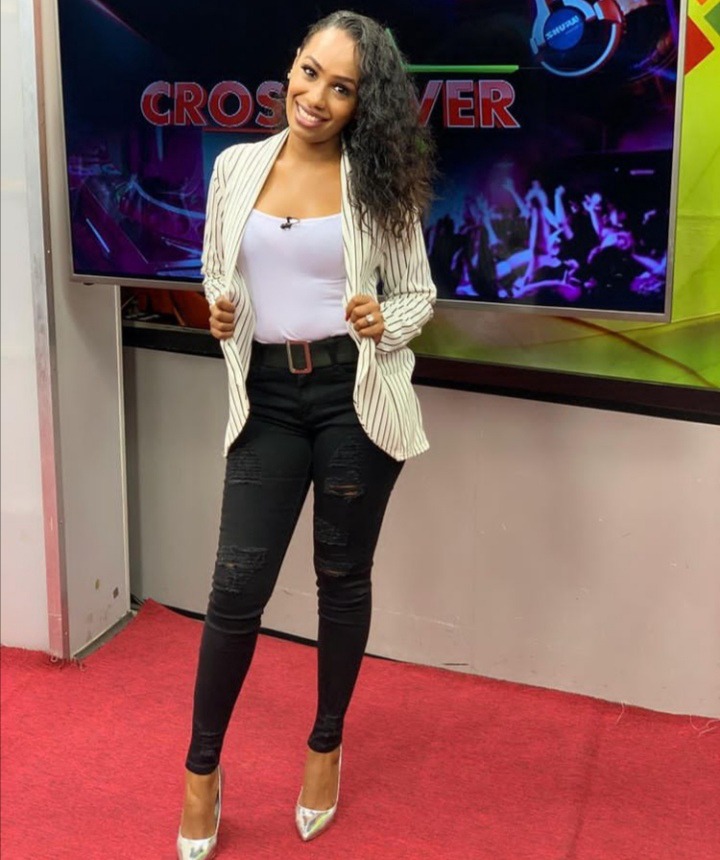 Grace Ekirapa was happy to have her as a sister and she would never have another sister like Juliet even though they fought several times. Grace Ekirapa added that Juliet is irreplaceable.grace Ekirapa Told her sister that the two have enjoyed their lives maximumly.
Grace Ekirapa Told her sister Juliet to enjoy the next chapter of her live well and push on being a good mother a good sister, a good friend and most importantly a good wife to her husband.
Fans joined grace Ekirapa in wishing her a happy birthday and also inform grace Ekirapa and Juliet how beautiful the two looked.
Content created and supplied by: Teamo94 (via Opera News )