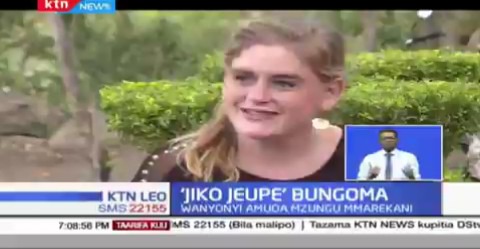 Screenshots from video
Photo/KTN News
Bungoma county is not new as far as controversial marriages between the Bukusu men and foreign women are concerned. Just few years ago, the story of Titus Khamala hit headlines after the man from Webuye got married to an indian woman.
And yesterday, another heartwarming and viral revelation came into fore as The Standard reported of the unlikely love affair between a Bungoma bodaboda operator identified as Albert Wanyonyi fell into love and married a mzungu woman.
And in an interview with the aforementioned publication, the bodaboda rider and his wife came forward to narrate the circumstances surrounding their union- how they met and their journey as far as their love life is concerned.
In the interview, Wanyonyi has revealed the first words that he muttered to his wife Joy that left her not only shocked but excited too. The bodaboda operator says that he told his wife "i love you", little did he know that the statement will Mark the beginning of a remarkable journey.
"When I told her 'I love you', she appeared shocked and excited at the same time. She embraced me and confided that it was something she had been waiting for," he confessed.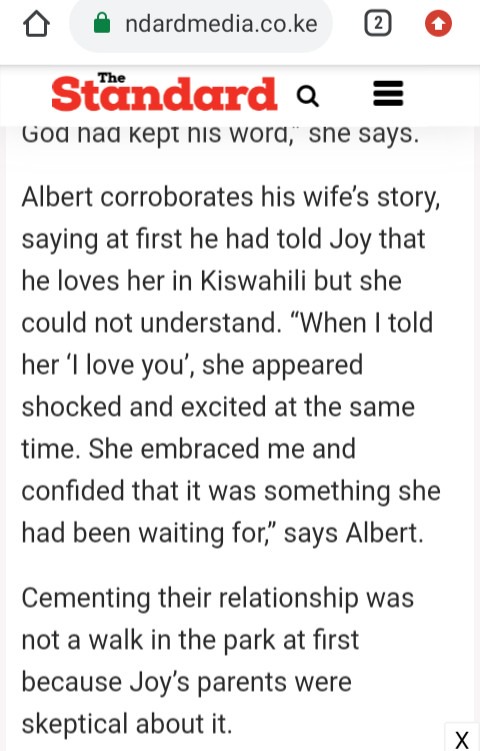 The two love birds went on to give birth to two beautiful children even as his wife continues to grow into the village life that is a Stark contrast to what she was used to in her home country: United States of America.
Content created and supplied by: Mandera (via Opera News )