Kenyans have taken to their different social media accounts to express opinions and suggestions on a post made the lastborn to former Nairobi governor Mike Mbuvi Sonko.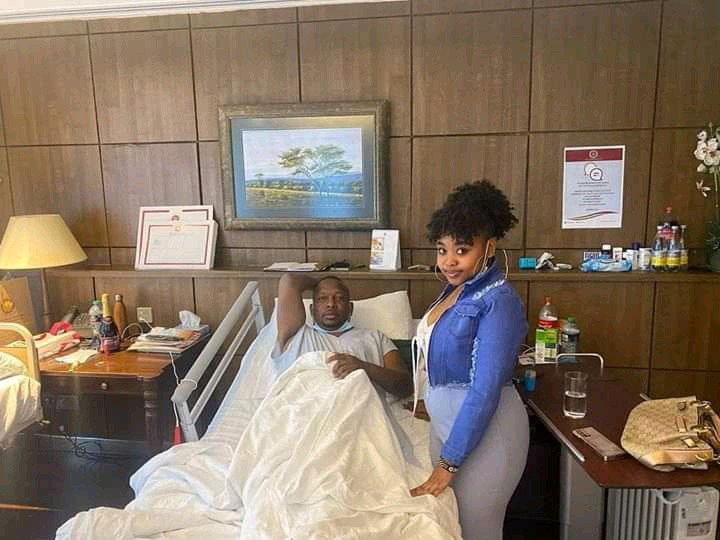 Photo:courtesy
Taking to her Instagram account to show her father's strength and endurance after all the tribulations the former governor has been through in the past few weeks, Sonko's last born daughter uploaded a picture of herself and his father in the hospital which she captioned 'They throw us to the wolves we come back leading the pack'.
However, her post has since sparked alot of mixed reactions from Kenyans who seemed to have different opinions about her caption and the reasons behind Sonko's turbulations. With a section of Kenyans claiming that this was the consequences of Sonko's words, others went ahead and congratulated her for always being there for her dad.
Comments
Jakes Kamotho - There's nothing like being thrown to the wolves, the man just got a piece of what he deserved because he was so talkative and that's where he'll end up if he continues to run his mouth.
Sandra Noel - I never knew that Sonko has this kind of daughters i mean look at her, she is so beautiful and composed, thanks for being there for your dad.
Rispa Rotich - Stay strong my governor, no one knows anything about the future but what i know is that you'll have a place in next government.
Johnson Kiveu - Well this is where i now declare Sonko as my rather in law because with what I'm seeing, i will be selling all my properties anytime soon.
Job Akalla - Well who knows, the former governor of Nairobi Mike Mbuvi Sonko is now a silent man, where are all the evidences he claimed he had, I believe he's now regretting his choices.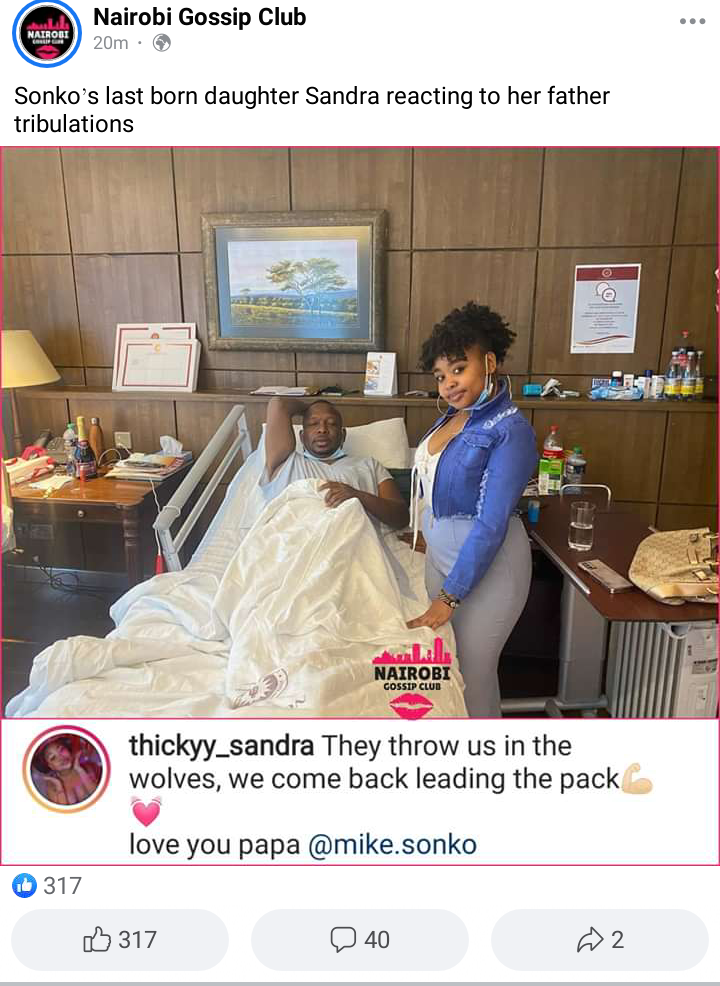 Content created and supplied by: TheProffessorr (via Opera News )