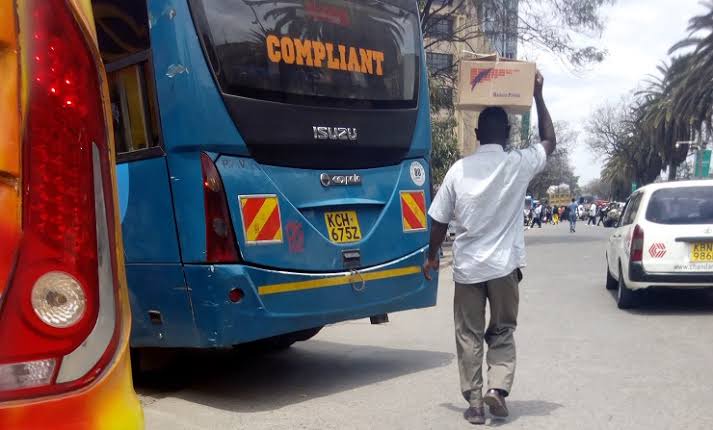 A young Man from Awendo in Migori county has decided to run away from his girlfriends who usually come to visit him in his rental house in Migori.
The man is fond of having many girlfriends who usually come to visit him interns during normal days. The man has decided to vacate from where he usually leaves and goes to look for a new habitat to avoid the embarrassment he will get during the Valentine period.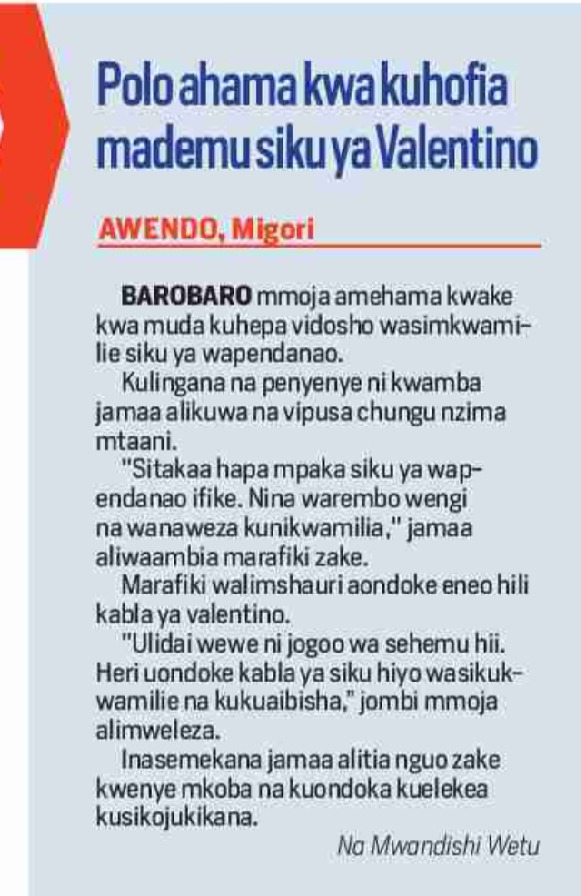 The man fears that the ladies he has been engaging in love affairs bump into each other during this valentine period. This man fears that the girls might come and visit him and cause a lot of chaos in the rental house where he usually invites them.
The man was talking to his friends telling them that he will not stay in the usual rental house until the Valentine season ends. He added that he is doing this to avoid the shame and the embarrassment that the girls might cause when they decide to come and bump into each other in the rentals where he lives.
Even his friends supported him by telling him that he should move from that place with immediate effect and relocate into another house where they cannot reach. They told him that if they come,neighbours and friends will tell them that the man no longer lives in that plot.
One of their friends laughed at the man that he thoughts he was the cork in town why was he running away from consequences if he thought he can handle a huge number of girls why was he running away.
Reports indicate that,the following day the man collected what he could and packed them into a very huge bag and left the premises until the end of Valentine season is when we expect him to come back.
Did the young man took the right decision?
Source; Taifa Leo Newspaper (Page 9 ). 13/02/2021.
Content created and supplied by: KhaveiKE (via Opera News )