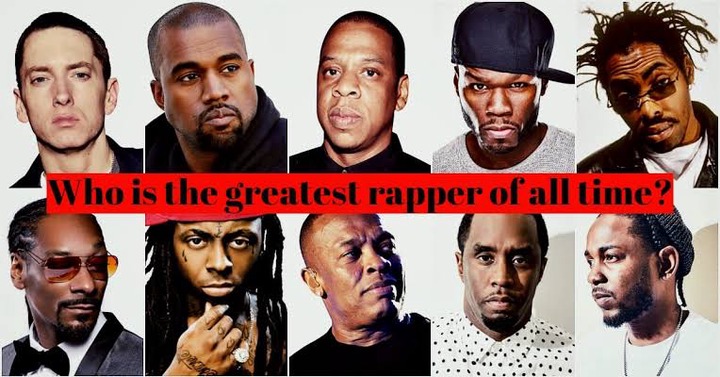 KSI, or JJ Olatunji, has been making lots of very popular music recently (around 2020-2021).He currently has 6,871,099 Spotify monthly listeners, and has 20 million followers on YouTube. He has done many songs with artists bigger and smaller. Lil Baby, Rick Ross, Anne-Marie, Lil Pump, and Offset are just some of the names KSI has worked with. In 2020, KSI released an album called "Dissimulation," containing 11 songs, which got millions of views and it placed 2nd in UK Official charts for best albums. He then released his XL version of the album with four new songs. KSI is here because he has gone from a simple content creator on YouTube to making music with some of the biggest names in the rap world. Although his lyrics are not as impactful as that of Eminem or Lil Baby, he makes catchy music that people enjoy.
Dax
Dax has been seriously improving since 2018, but right now he is making some of his best work. In 2021, Dax continued his use of meaningful lyrics in songs like "Killshot 3" and "Self Proclaimed 4." These songs express real life situations just like his music last year, a great example of this being "Gotham", where he raps about Gotham City while metaphorically describing life in Los Angeles. "If you ain't got a blue check you ain't anybody," this impactful line is referring to how on social media, you are a nobody without a verified account (the blue check). Dax has earned his way onto this list and continues to impress his fans.
Travis Scott
Travis Scott has blown up in the past five years, creating some of the most iconic rap music, but in 2021 he has made a remix of one of his best songs "Goosebumps." Travis Scott currently has 46,757,955 monthly listeners on Spotify, and although is a good rapper, he has yet to release more music in 2021. Although that is the case, he is still one of the best today, as his past songs never get old, even to this day they keep getting him monthly listeners. His remix of "Goosebumps" currently has 77 million views, and continues to grow.
Juice WRLD
Though Jarad Anthony Higgins, or Juice WRLD, passed away in 2019 from a seizure, he has been attracting listeners with new music.The world of rap was heart broken by the loss of an amazing artist. But while he is dead, his family shares his unreleased music with the world, and it hits people hard. In 2021, a song named "Life's A Mess II" was released, and it talks about love and how it doesn't always work out for people, because someone doesn't really love the other, and when it happens it can be devastating. In 2020, Jarad also had an album released, the album is called "Legends Never Die," and this album raised many questions for people, and created a theory that Juice WRLD faked his death.
NF
In February of 2021, NF or Nathan Feuerstein, released a new single called "Clouds", and this is claimed to be his best song yet. NF is well known for making music that tells depressing stories, and as a Christian rapper, his music helps people battle depression and speaks on mental health. A great example of this is "Let You Down", which is a depressing song talking about child abuse, and how it can lead to the mental breakdown of a child. NF is getting increasingly bigger in the music industry, and soon will be one of the best, but for now he is just beginning to hit his prime.
DaBaby
DaBaby, or Jonathan Kirk, has made a huge comeback in 2020 and 2021, after losing some popularity in 2018 and 2019.In 2020, he released an album named "Blame it on Baby," and released one of his best songs ever. The song is called "Rockstar", and is a very catchy song and has meaningful lyrics, made in collaboration with Roddy Rich, another popular rapper today. DaBaby currently has an average of 45 million monthly listeners on Spotify, and released his first song of the year, "Masterpiece" on Jan. 21, 2021. DaBaby has great potential and could hit his prime this year.
Samad Savage
Samad Savage is the least known person on this list, with only 64,838 monthly listeners on Spotify, but that number doesn't make his work any less impactful. Samad Savage is a very talented rapper who is a master of lyrics, and knows how to put multiple rapping styles together in a song. Savage released a song named "Goodnight" in 2020, which talks about getting up and fighting back despite having those you trust turn against you. He has also released a song called "Good N Evil", talking about how he has been forced to make big decisions, and was forced to make decisions that reached both ends of a spectrum with good and bad actions. These songs are very special, and if Samad Savage keeps releasing music like this, he will reach an all new level.
Eminem
Eminem, or Marshal Mathers, has been making music since the 1990s, and is the oldest rapper on this list. In 2020, Eminem released so much music that he has outdone most rappers this year combined. But in 2021, Eminem continues his streak of music that does not disappoint, a good example would be his song "Tone Deaf." This song was released last year, but has regained popularity after some teenagers on TikTok tried to cancel Eminem for one of his old love songs, "Love The Way You Lie". Eminem released an official music video for the song and fought back, saying that he's been pissing people off for 20 years, and he never lost anything.
Drake
Drake, or Aubrey Graham, is one of the most popular rappers today, and has been making some of the best music for a decade. But recently, he released an extended playlist, with three songs, and they are all solid. They all have catchy beats with good flow, and they follow his criteria for music. But while that has been happening, he released a song in 2020 called "Laugh Now Cry Later", which still gets thousands of listeners today, and helped many people with the 2020 struggle. But although Drake is one of the best, right now there is one more rapper than has taken the cake, and started his prime with a huge explosion.
Lil Baby
Lil Baby, or Dominique Jones, has sparked. He has changed the world with his music. In December of 2019, Lil Baby released an album that broke the internet with top tier songs like "Woah" and "Emotionally Scarred." Then as we moved into 2020 and had COVID-19, Lil Baby made an XL version of his album, and the new songs talked about socially distancing and politics. But one of the songs in the XL album was "The Bigger Picture," a song created after the deaths of George Floyd and Breonna Taylor, and this is argued to be the best song Lil Baby has made, and it's hard to disagree with that statement, because Lil Baby took so many lyrics and put so much meaning into it. It could be a poem by a poet and you wouldn't notice, the song is that powerful. But now in 2021 Lil Baby continues his prime with a song called "Real As It Gets" where he talks about making a path for people who didn't know what to do and feel lost, and told them that they need to do something, otherwise they might never get another chance. Lil Baby is the best rapper right now in 2021, and it might stay that way for the rest of the year.
Content created and supplied by: Nyariogi (via Opera News )
Opera News is a free to use platform and the views and opinions expressed herein are solely those of the author and do not represent, reflect or express the views of Opera News. Any/all written content and images displayed are provided by the blogger/author, appear herein as submitted by the blogger/author and are unedited by Opera News. Opera News does not consent to nor does it condone the posting of any content that violates the rights (including the copyrights) of any third party, nor content that may malign, inter alia, any religion, ethnic group, organization, gender, company, or individual. Opera News furthermore does not condone the use of our platform for the purposes encouraging/endorsing hate speech, violation of human rights and/or utterances of a defamatory nature. If the content contained herein violates any of your rights, including those of copyright, and/or violates any the above mentioned factors, you are requested to immediately notify us using via the following email address operanews-external(at)opera.com and/or report the article using the available reporting functionality built into our Platform See More