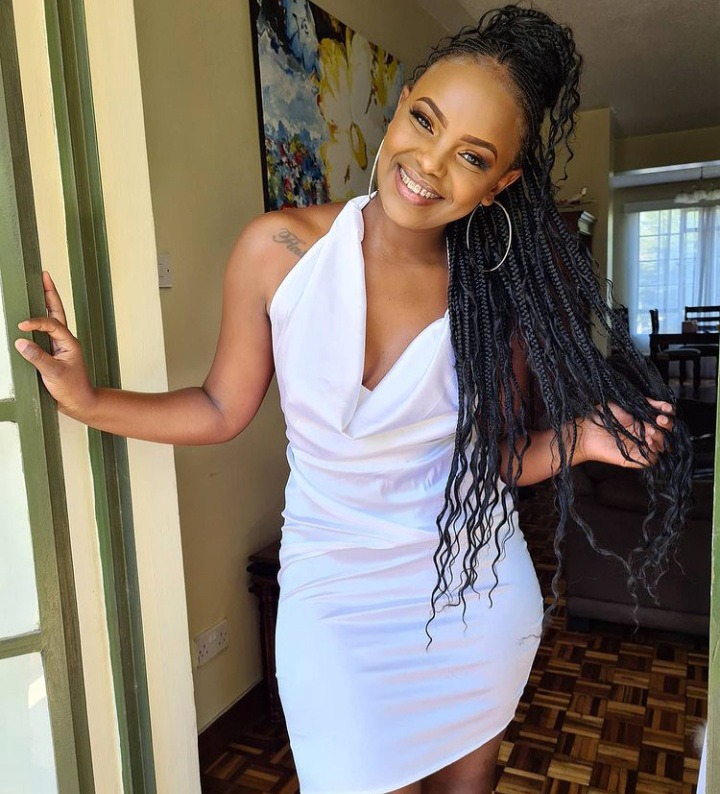 Maggie acts in the Citizen tv drama Maria where she acts as a very jealousy woman and also very greedy she hangs up with Sandra inorder to swindle the Hausa's. This is really heartbreaking especially to Silas whom she force herself in him knowing very well that henis in love with Vanessa. Although at last they all discover her motives.
Her real name is Dorea chege and she is nothing like what she acts, she is actually very nice and friendly this can be seen by how she engaged her fin while on the tour to Mombasa.
She is also a fashionista that has her own collections and also sells some and being beautiful and neat is what she lives most.
In the recent post that she shared on her Instagram page she was telling her fans who always Dm her about her hair. The prices she said its cost Ksh 3750 which is inclusive of everything.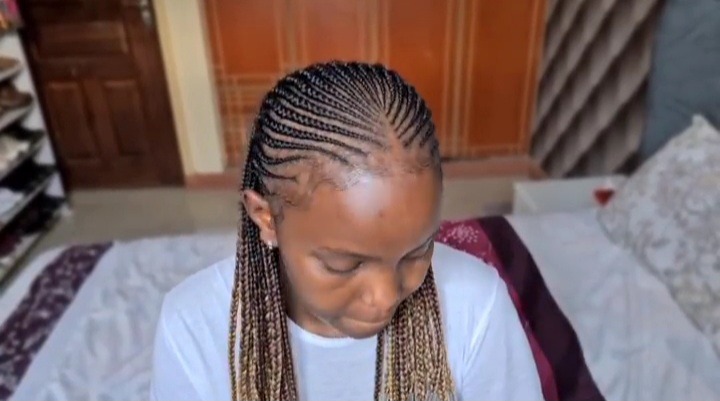 However some of her fans said this was too much.
"Kuja huku kitu hii utashukwa na 600 pekee" read a commnet.
" The price is too much, unaibiwa" read another commnet.
Content created and supplied by: Newsverified (via Opera News )