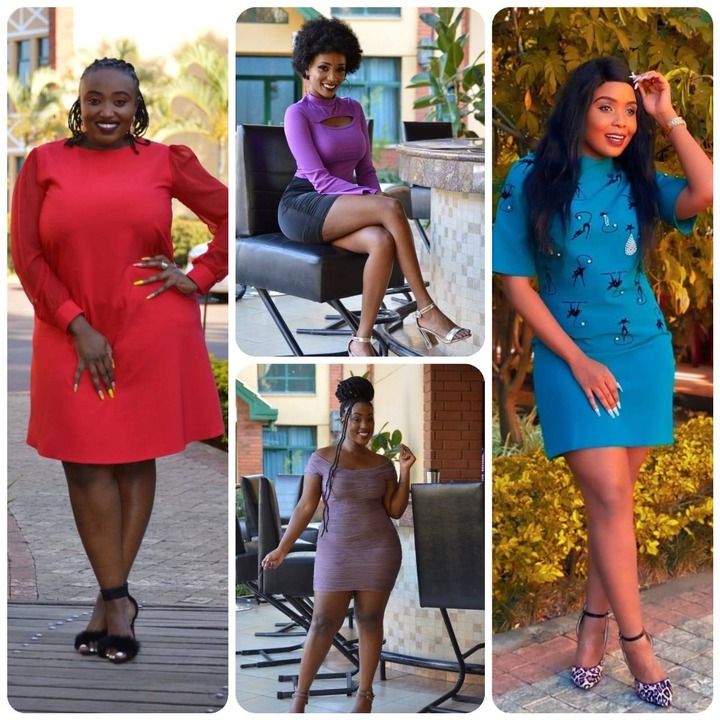 Joice Maina and co-hosts
Switch TV presenter Joyce Maina has found herself on the receiving end after she posted on social media a controversial picture.
The 'Chatspot' host took to social media and posted a photo she took while wearing a mini-dress.
A section of Kenyans has described her dress as a revealing one after some body parts like thighs were left exposed.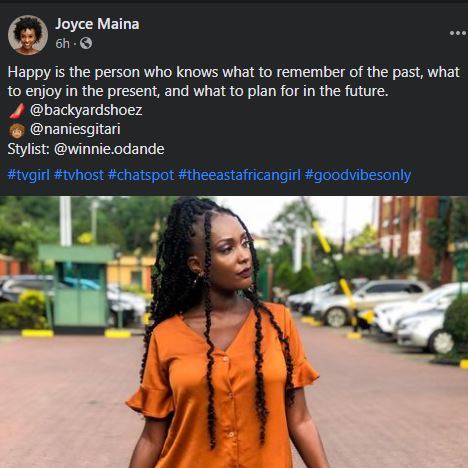 Ladies at the comment section have attacked the presenter over her dress code.
While men also attacked her, ladies said the following mixed reactions.
Stacy Stellah: Someone was talking about rewarding abnormality alikwa Nani?🤔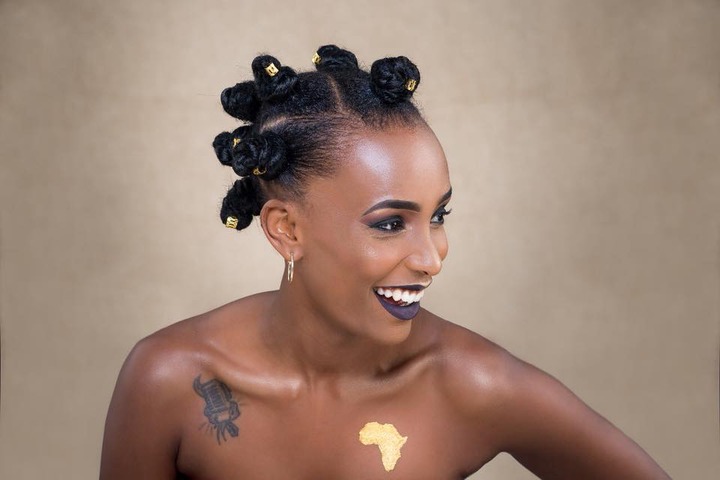 Emily Were: I can imagine imagine the sitting position during the program,,,,,si ulikuwa una struggle sana
Qatan Wanjiru Kieni: Aiiii this is a no for real I stopped watching the show ata ju mko apo bashing on people na nyinyi wenyewe ndio mko na makosa nkt
Lucy Frank: Joyce!Joyce! Your dressing code is always wanting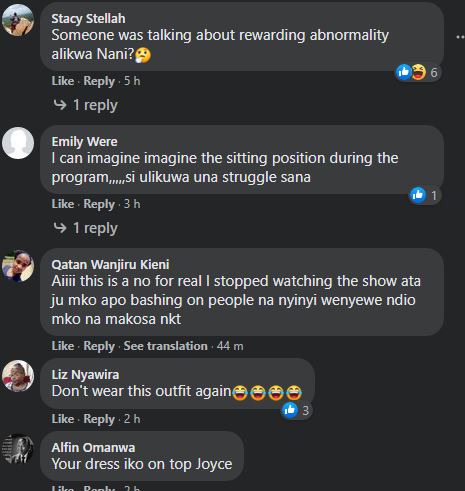 Sirengo Sheillah: Sasa hii si mtu yeyote anaingiza tu mkono...alafu kama uko na harufu inaspread faster
Esther Irungu: I thought some clothes were to be worn indoors
Mary Em: You must have left the house in a hurry.
Xhan Xhui: Acheni kujifanya ni kama mnalipwa kusifu mseme Tu ukweli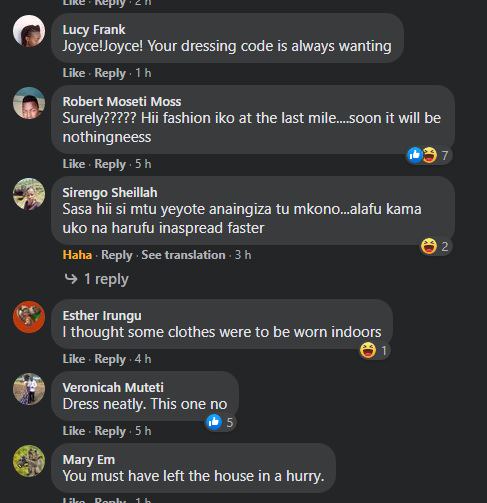 Violet Ma Leanne": I pity the men working on Switch TV Kenya....anyway let me be thinned by mine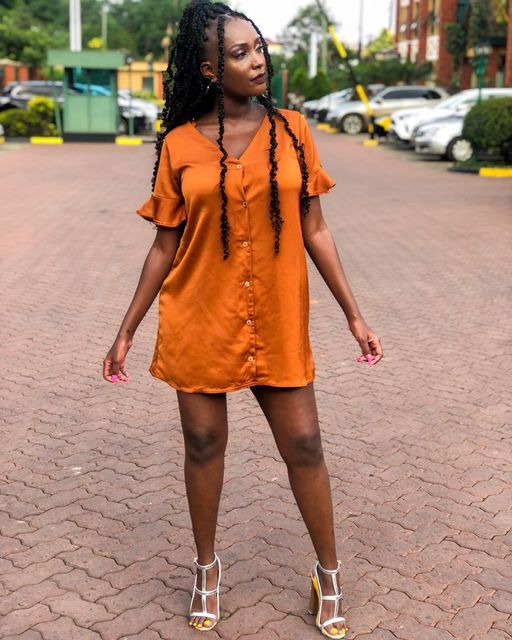 Content created and supplied by: NancyLwambi (via Opera News )