Renowned Kikuyu gospel artist has raised a storm after saying that men with money never complains but boys with coins do.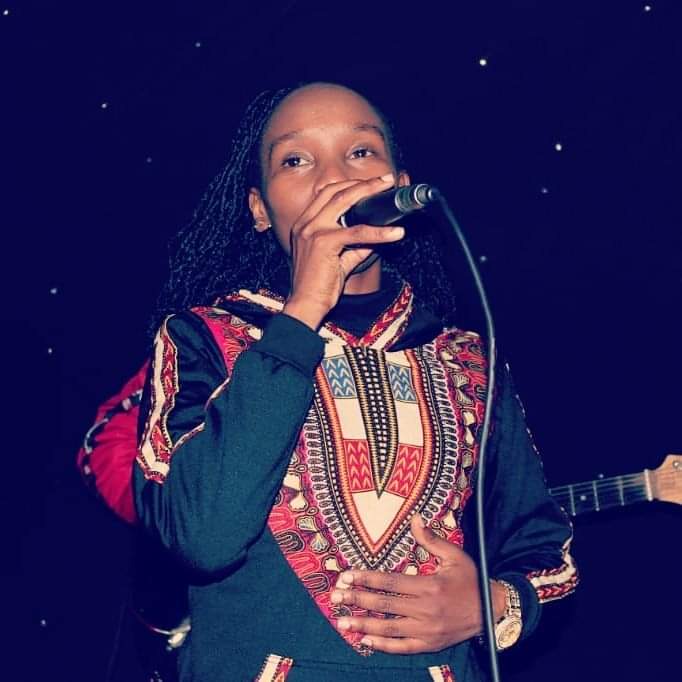 Joyce Wa Mamaa(Photo Credit-Joyce's FB page)
Joyce Wa Mamaa is popularly known for her songs such as 'Wari Wakwa', 'Zurura Dada' , 'Menya Wari Wakwa among others. Joyce has risen in the Kikuyu benga music within a decade. Her latest song which has been a major hit is'wendo wi cama' whose translation means 'love is sweet' is a collabo with Samidoh.
The post on her Facebook page has raised mixed reactions from from both gender. Some concur with Joyce's post while other disagree. Robinson Mwangi tells Joyce, "When will you learn sometimes to hide the truth,my favourite secular musician,I Prophesy you will go far more than you can imagine in the mighty name of the Living God."
Peter Muriba says the opposite of Joyce's sentiments is also true, "you will never here an independent lady complaining that his man is stingy."
Dave Theuri disagrees her sentiment. He says, "When a woman takes care of her money she is praised but when a Man does the same he is called stigy... Hypocrisy! Kae úhoire uu beca akúima?🤣🤣."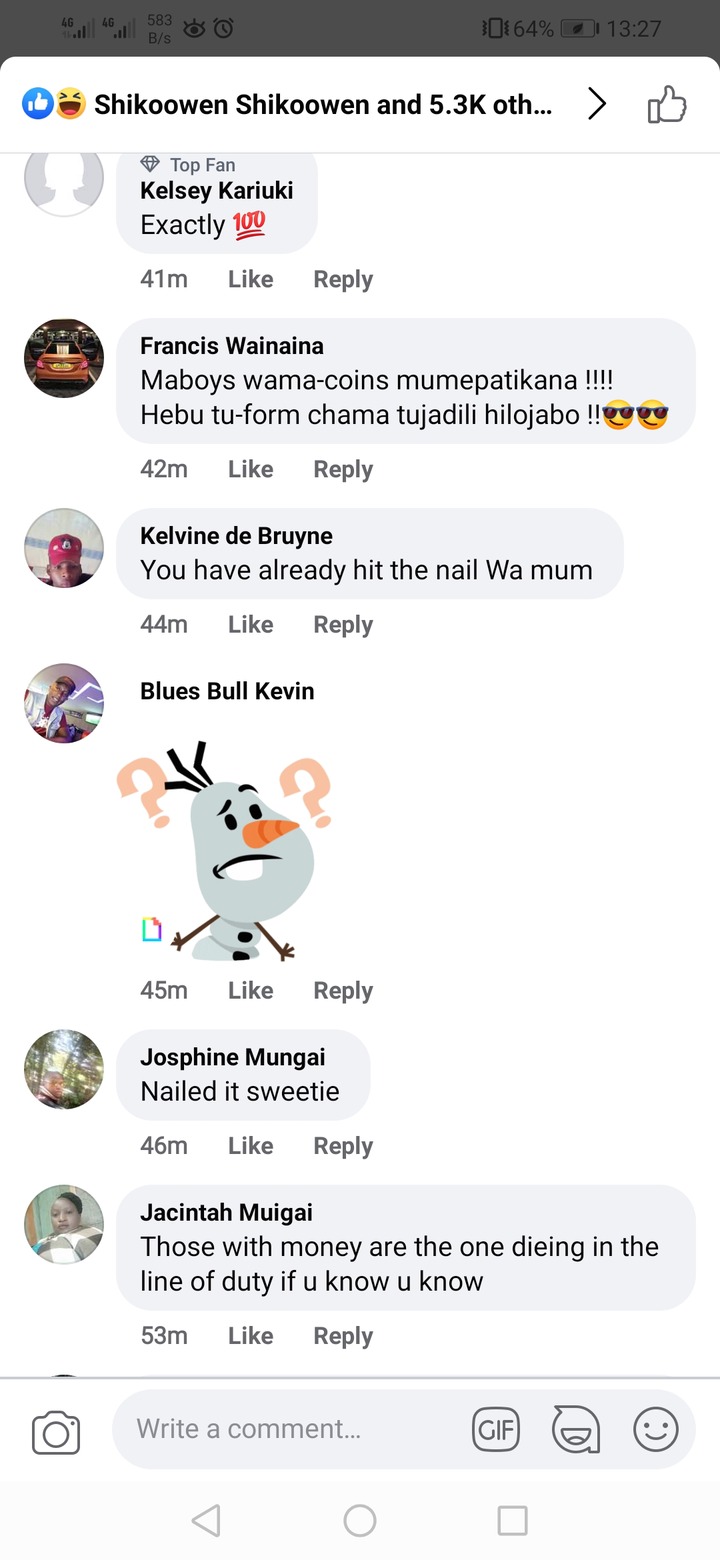 Mwangi Kibaaka says, "U will not hear ladies complaining broke guys being romantic,caring n being their type but after they go to rich,eat their money,used n dumped.they complain all men r same.🤭🤭🙈🙈,mtajua hamjui those of coins ndio wako mmeze wembe🏃🏃🏃🚶🚶🚶.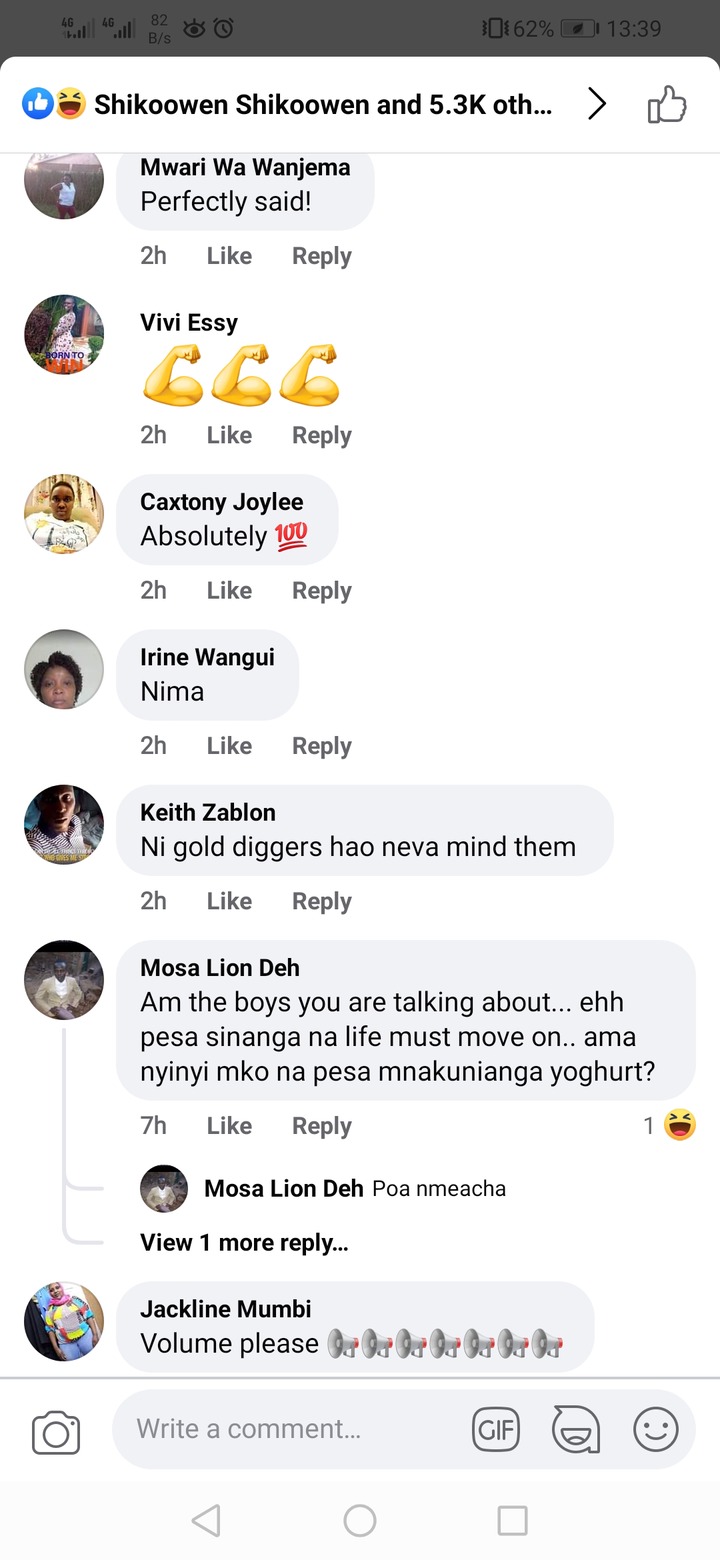 Content created and supplied by: GkJeff (via Opera News )