William will be discharged from the hospital,Vicky will be seen by the doctor,Vicky will thank him for protecting William,the Doctor will claim that William is okay but they claim he will be getting treatment at the hospital,the doctor will claim he will handle William,the doctor will go to ask the receptionists so that William can be discharged.
Omari and Sofia went to Sobibo for good but now it's a race, Omari will swear to teach Victor good manners,Omari stopped witchcraft but he will have to repeat it so that he can teach Victor some manners.
Victor will call Delilah & tell her about how Sofia brought an old man smelling in his home and claiming he's his father,the sick old man has even brought the virus there, Victor will claim that they should fumigate the place to kill the virus,Victor will tell Delilah when she finishes to work there,she has something good for her,before Victor leaves, he will tell Delilah to kiss him.
Luwi at the hospital will say the bill is too big and Vicky still wants to add William's therapy, which is expensive, Vicky will demand them to go home and talk about this and then come up with good solutions, Luwi will ask which home,maybe she should talk to Vanessa and Silas,Vicky will claim no,Vanessa and Silas are just friends,Vicky will ask how many women Luwi has had in relationships & it fail,not Brenda, not Sofia, Luwi will claim that he doesn't understand anything.
Vicky will tell that Maria is the girl who has brought some benefits to Luwi,Vanessa and Silas are just boyfriends and girlfriends, now when they start asking for help from Silas,what if Silas and Vanessa fails to get married it will be that Luwi asked for help from Silas,it will make Vanessa to end up paying that debt.
Victor will go & add Delilah the work of spraying the whole compound to remove the virus Omari came with.
The following day after William has been taken home,Silas will claim that he's finding it dangerous,he will ask what Maria has decided after helping William,Maria will claim that William has already been punished that's why she decided to drop the case, Silas will ask and how about Pupa.
Maria will also demand Pupa to speak about himself because Maria has already spoke,right now what Maria and William are claiming is her happiness which is Luwi and William has already given it,Maria did it all because of Luwi,Silas will ask if it's all about Luwi,Maria will ask him when Maggy was impressed with him & the pregnancy, before Luwi came with those papers to show that Maggy is not pregnant, what was Silas showing, Silas will lack an answer.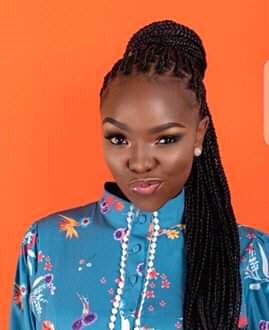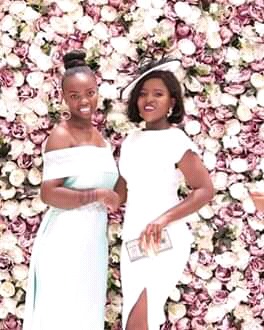 Share,follow & comment for more updates
Content created and supplied by: @Naliakamather (via Opera News )