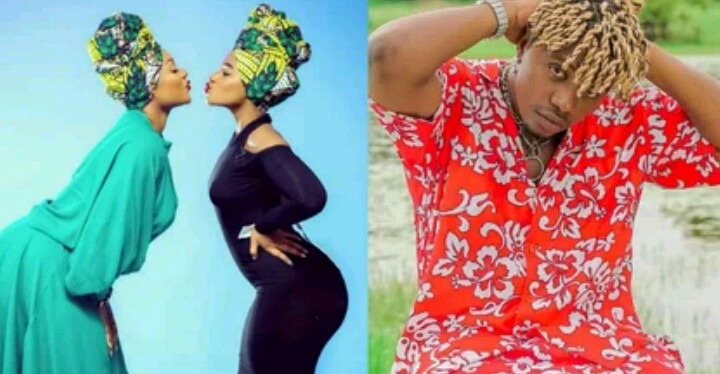 Rayvanny has found himself in trouble after introducing the daughter of Frida Kajala as her girlfriend. The girl in question is the daughter to the girlfriend of Harmonize. The WCB signee Rayvanny has landed in trouble with a section of Tanzanians after going public with his alleged new relationship with a form 5 student. On Sunday, Vanny boy shared a video which has got cozy with Frida Kajala who his the current girlfriend for Harmonize. The new catch of Harmonize has raised eyebrows among his followers. It has not been proved yet if Paula Kajala is over 18 years, as it's against the law to date someone who is not yet mature. In the video the kiuno hit - maker posted videos with Paula Kajala, and Rayvanne is seen kissing her.
This act of Rayvanny prompted the mother of Paula Kajala who is Frida Kajala, making her to react. Frida said she his against the act of Rayvanny dating her young daughter. Frida Kajala went on to blame Hamisa Mobetto as the person who linked the two (Rayvanny and Paula) together. Frida also alleged that Rayvanny and Hamisa Mobetto gave her school going daughter alcohol before recording the intimate videos. Frida Kajala went on to ask the government to intervene and save her daughter.
If the government intervenes then Rayvanny will be in deep trouble since Paula Kajala is just a secondary school girl. Rayvanny also is believed to have given Paula Kajala alcohol, being a school girl this may make things worse for Vanny boy. But no one has proved that Paula Kajala is under 18. If she his under 18 then it means Rayvanne will have to face the full force of the law. Frida posted on Rayvanny affair with her daughter blaming Hamisa Mobetto for taking her daughter to Rayvanny.
Content created and supplied by: Davismbugi (via Opera News )