Kenyan lawyer and politician Karen Nyamu has revealed that she is currently on a diet and checking on her weight.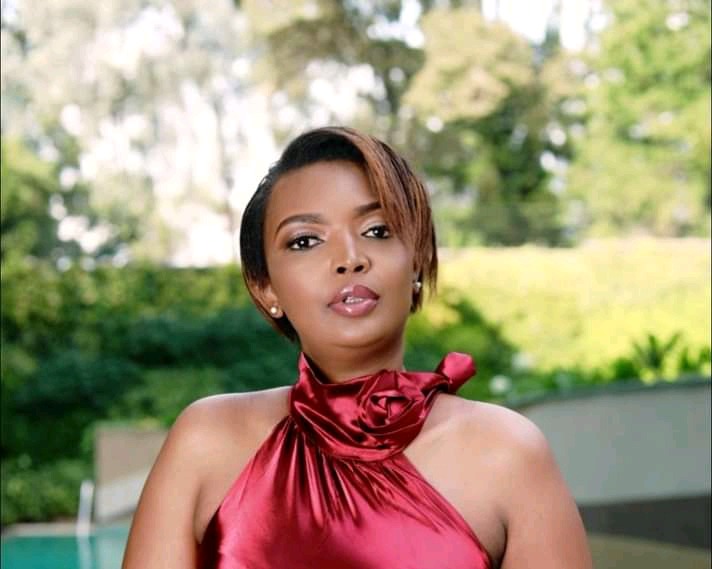 Photo; Karen Nyamu.
This was disclosed on her Instagram account in a late night post where the beauty queen posted a photo of presumably her dinner in her insta stories.
According to the photo she took just small amount of spinach together with meat, and disclosed that her meal consisted of only about 600 calories.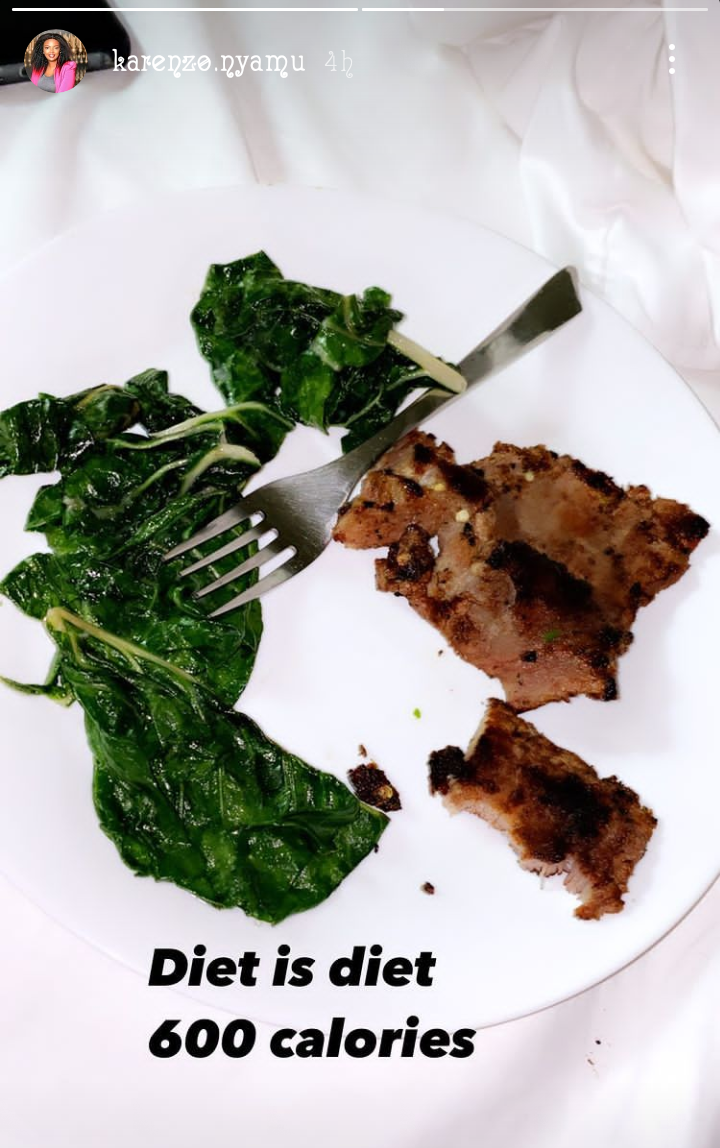 Spinaches are known to be the very low in calories and normally advised for intake during weight loss, while red meats are known to have high calories and thus should be taken in little amounts.
Her 600 calories also fall within the reported recommended range of 500-700 calories for dinner and thus she's truly strictly following her goals.
Karen Nyamu's disclosure comes just 3 months after she gave birth to her second born son Sam Jr, whom she is reported to have birthed with Mugithi crooner Samuel Muchoki alias Samidoh.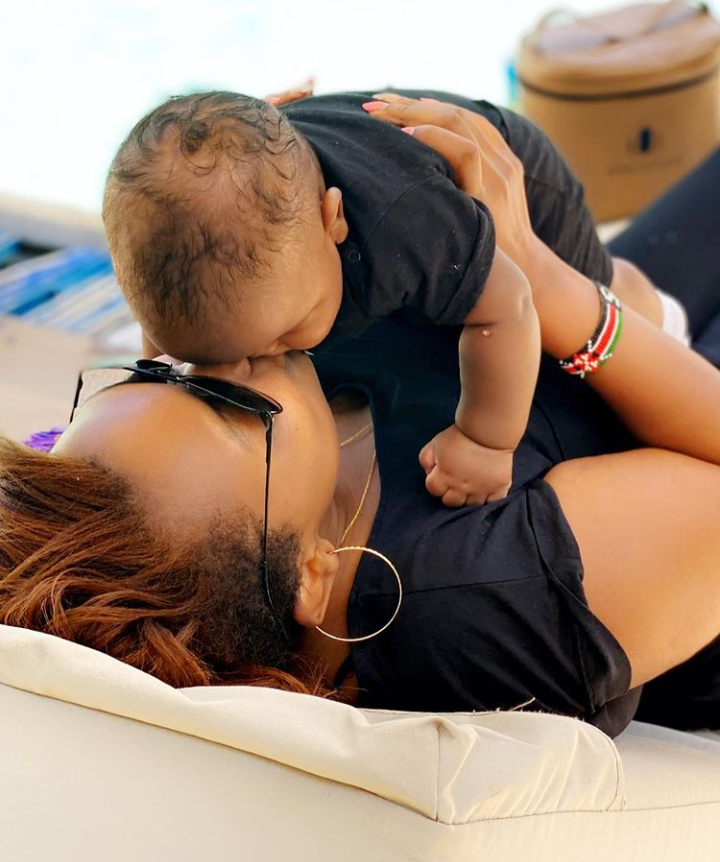 Photo; Karen Nyamu and baby Sam Jr.
It's also reported that most women gain weight days after giving birth due to many factors like the mothers putting the needs of their children ahead of their own, and thus many forget to check on their lifestyles.
And this presumably may be the reason why the beauty queen has chosen to embark on her weightloss journey.
Here are some of her photos online before pregnancy and after giving birth.
Before pregnancy.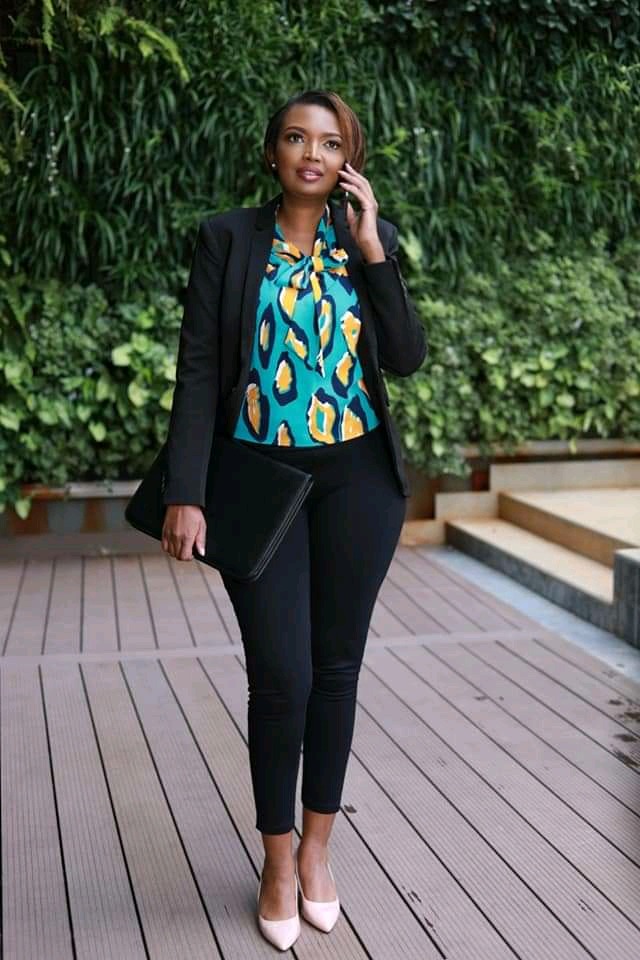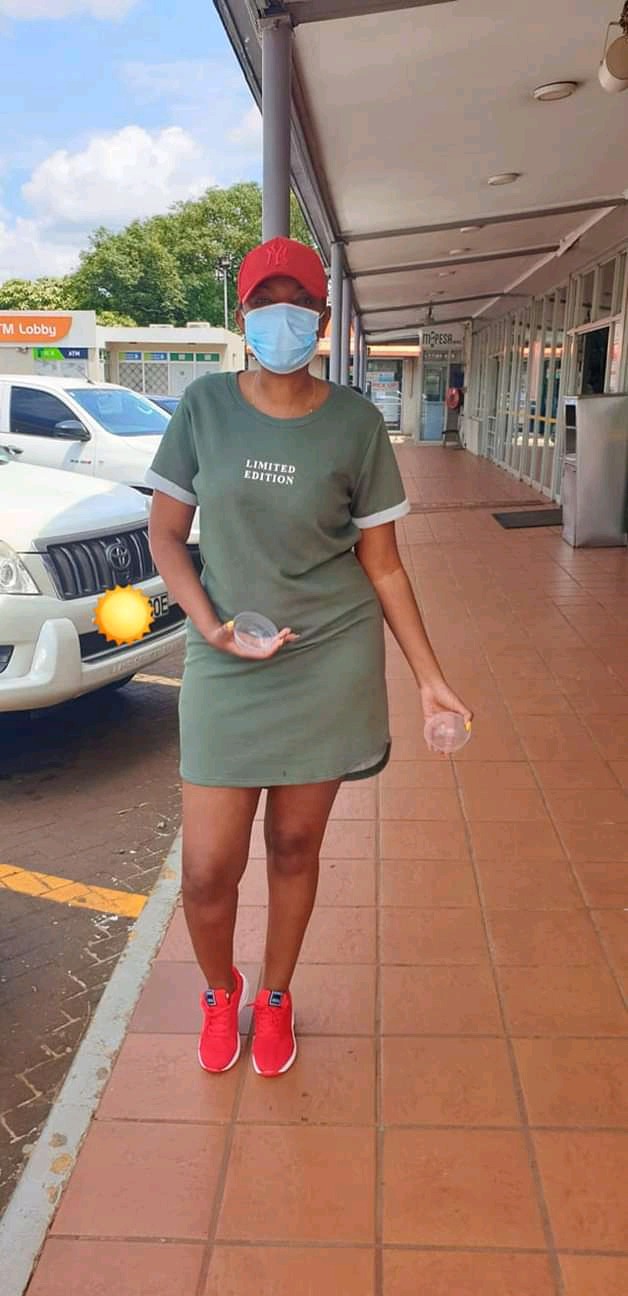 After Giving Birth.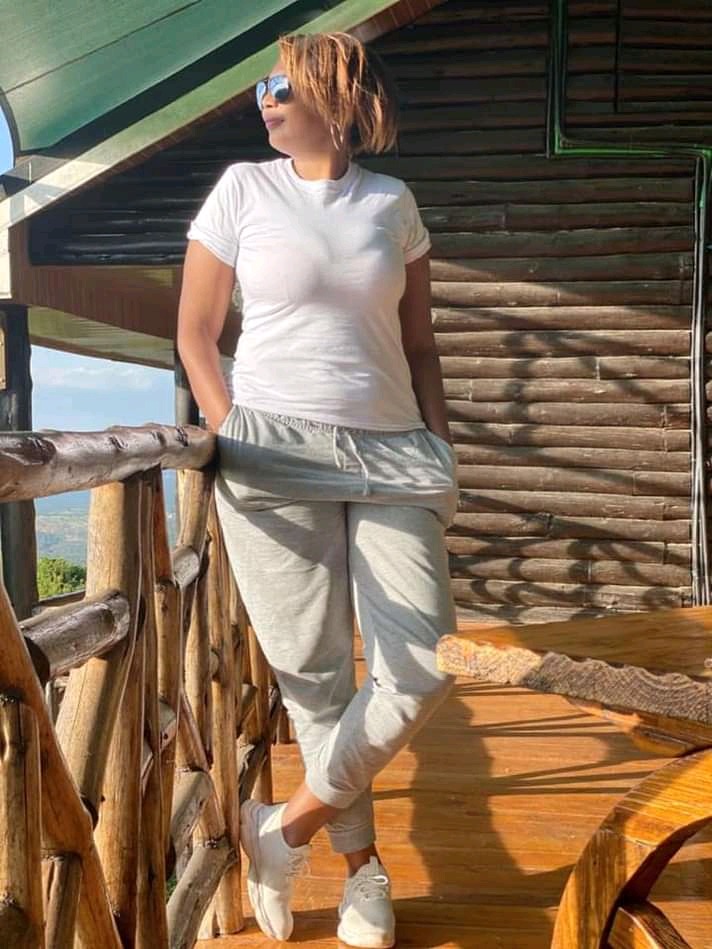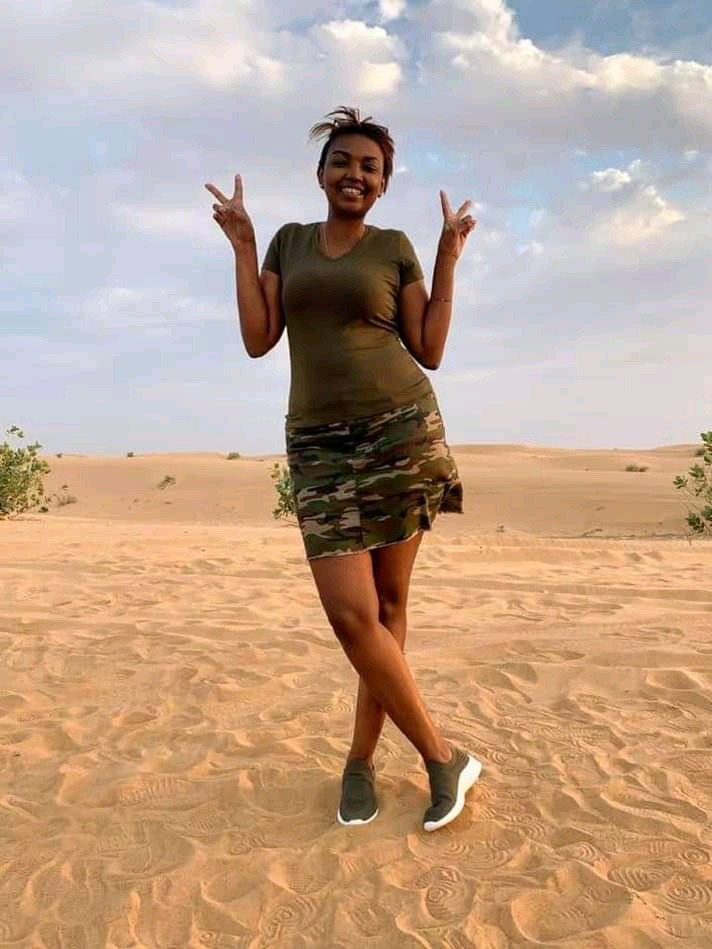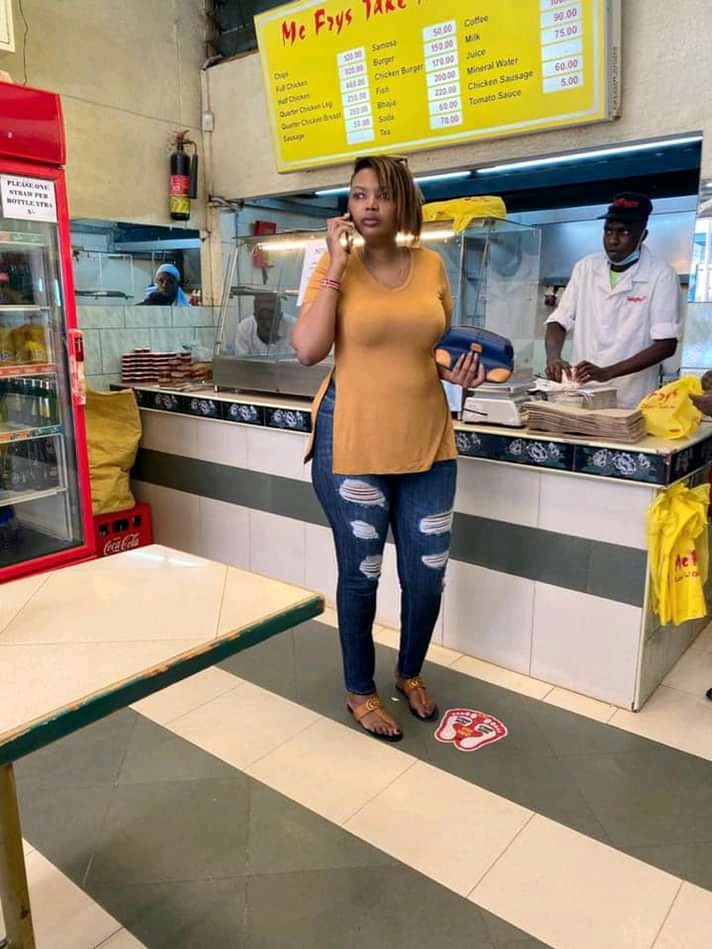 Images courtesy.
Do you think that Karen Nyamu has gained some weight over the 3 months?
Share your thoughts and comments on the comment section.
Content created and supplied by: Whizerwriter (via Opera News )