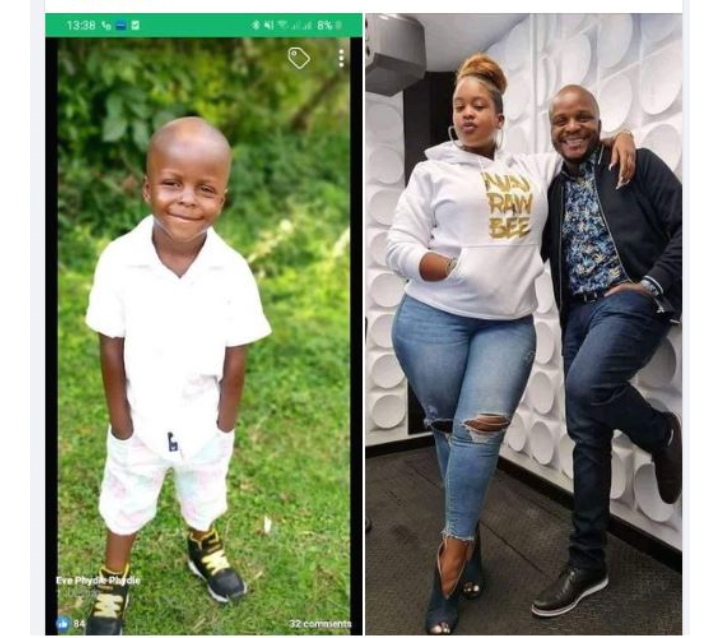 Is it Jalango's time? Netizens reacts on social media as a little minor who resembles him completly emerges.
The little lad has poses that are a copy of the media influencer and radio host. He pockets like him and dresses like him.
Netizens went as far as claiming that he is Jalango's son due to the resemblance.
Kenyan's are always moved with such stories,others being clout chasing but incase of resemblance, there are many questions to ask.
As always, netizens don't lack words. Some of the questions asked were;
Rachel Cecil: Kumbe hii tabia ya kueka mkono mfukoni iko kwa damu, i used to think ni sababu ya Kamene
Peter Petero: Jalango Mwenyewe. Hii ni copyright bana endea mtoi
Géóh Déóx: Mbegu asili na fertilizer ya DAP
Raymond Moses: Duplicate jalas, huyu hakuna kuruka ata kidogo
Matthews Ochieng: This is our son .bring him back home
Fredrick Mussa: Kesho ukimaliza kupose na kamene tukutane ukujie kijana wako
The comments are indeed hillarious. Others went as far as saying "wanafanana hadi kwa ujanja"
Content created and supplied by: AprilJoy (via Opera News )