For a year the girl sleeps in the groom' s hut, but eats and cooks in the hut of her mother- in- law. The reason is that by now she has not harvested her own crop. After harvesting her own produce, she then becomes independent of the mother- in- law. At this period when she cooks at her mother- in- law, she is closely scrutinized.
Neighboring women could call her, ' nyamworoto' , the lazy one, but the in- laws never say much about the way she works. It is important to note that she did most of the domestic work and the outdoor work, such as collecting firewood, bringing water and of course digging at the farm.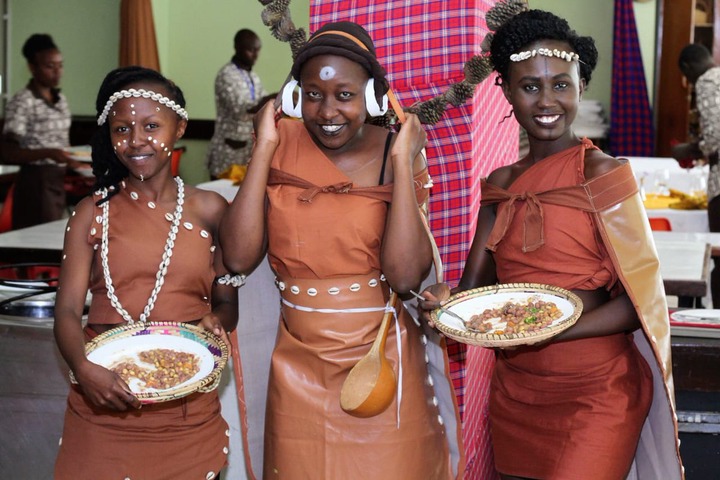 On the other hand, a close relation of the groom may be identified and then asked to come privately, and commit s3xual intercourse with the bride. This is to prove whom to blame for the failure to bring forth children. If she conceives shortly after the secret meeting, then it is obvious that the problem is with the groom.
Therefore, he is declared sterile, ' riteba' . If the girl doesn' t conceive either for a long time after this, she was also declared, ' riteba' . If it is the man' s fault, the girl is allowed to stay and somebody takes the opportunity to give birth with her. The man is such a case is called, ' omosoinyomba' , who usually come at night, unobserved.
The husband then sleeps in different hut, pretending not to know what is going on with his wife, although he knows very well. Of course, the offspring of the omosoinyomba and the woman are to be of the initial husband, and not of the omosoinyomba.
However, if the woman is at fault, the man has full responsibility to divorce her. If all goes well, and the couple has a child, after a year or so, several rites are performed, beer and food are brought from the girl' s home. This occasion is called ' ogwasimoria omwana' , calling the child by name.
After this normal life startsthe bride is now called, ' omokungu' and his brothers call her ' omosubati' , and she has all the rights and privileges of living in her new community as a full member.
Content created and supplied by: johnkimx.1 (via Opera News )