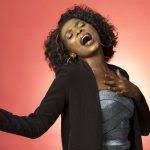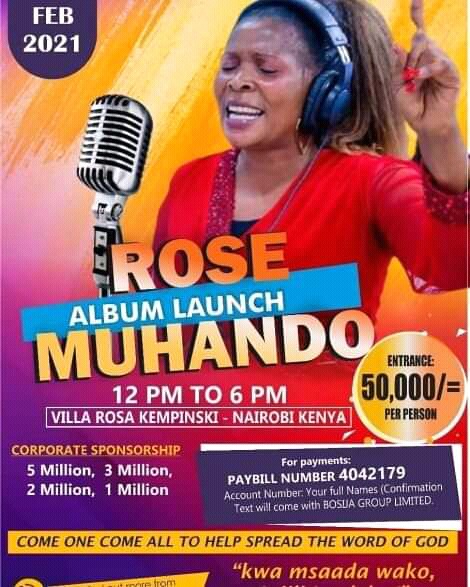 Rose Muhando will be in Kenya at Villa Rosa Kempisky for a launch of her new album and she will be charging around 50000shillings per head as entry fee.
"Nibebe" hit maker will launch he new album, Nguvu Katika Neno, on February 27th this year. She confirmed this on her YouTube channel where she also confessed that Kenyans have money and they will just have to purchase one ticket at that amount.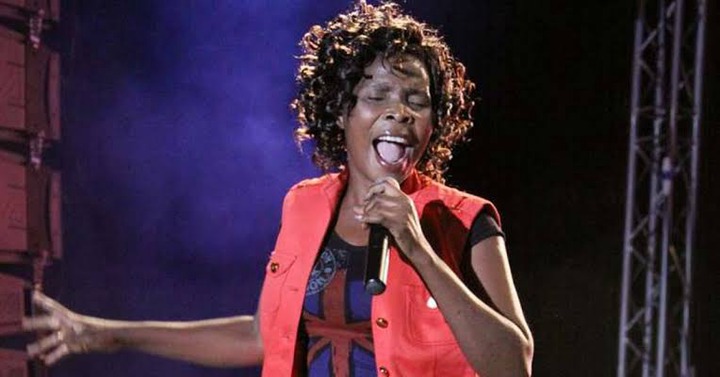 "I need your support and contributions so that I can spread the word of God in all corners of the earth." Rose Muhando said as he urged and mobilise her fans from Kenya to attend her album launch event.
Tickets are out and her fans and the interested persons can have it online and all payments will be done through the pay bill number which is on her posters.
Though many Kenyans will not be amused with this entry fee for her event depending with the current economic status in the country, that amount is too high though.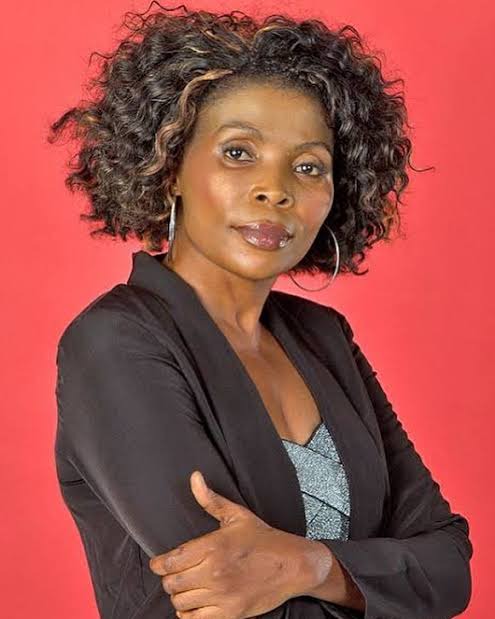 Content created and supplied by: Malelah (via Opera News )