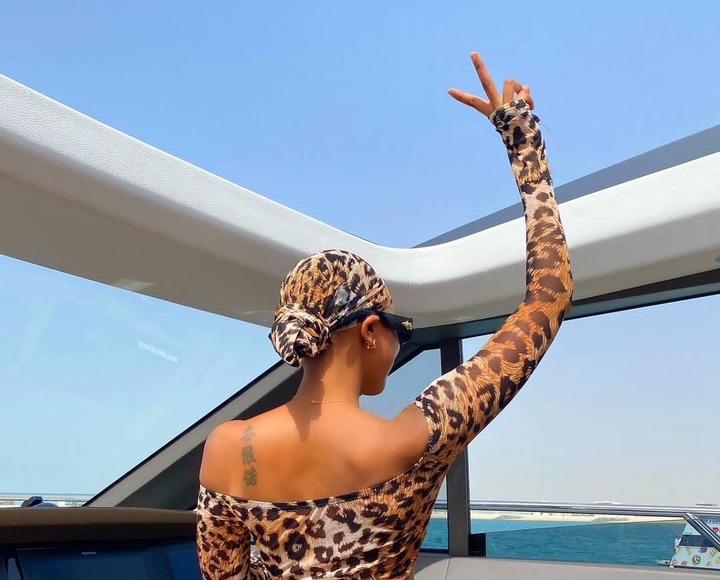 Alhuda Njoroge aka Huddah Monroe's latest post on Instagram is getting mixed reviews from the netizens.
The post which she captained "Work out for who? Perfect body don't exist love yourselves girls" have had netizens talking.
In the post, she was just trying to show young girls to love themselves in this time when online body-shaming is prevalent.
Most people online today only see the beauty of these socialites not knowing that they also go through hard times in their daily lives. Things like dry skin, stretch marks among other things, are things that these socialites deal with too.
They mostly hide them or sometimes some of them go to the extreme and do surgery to counter this problem.
But you find young girls who follow these socialites are ashamed of themselves and this is what Huddah was trying to address. She was just trying to encourage the younger generation to love themselves. Showing them that there is no perfect body.
She got a fair amount of praise and love from her followers but others were not so impressed with the post.
Some of the netizens were just on what she wore and how she posed for the photo she posted. Which is just so sad.
I don't understand why someone trying to address a problem that is affecting many young people would get such mixed reactions instead of just pure love.
I wish I could write the comments here but due to the platform rules, I'm not going to even post the picture but feel free to check the post on @huddahthebosschick on Instagram.
Some of the comments she got were so hurting and shaming. Some didn't even make sense at all. But the internet doesn't have any owner so they can speak all they can.
Hey, if you got informed then consider following me for more. Have a good one thank you ✌️
Content created and supplied by: Fredomia (via Opera News )