Semah G Weifur is a blind Liberian boy, who said his dream in life was to meet with Flavour and sing a song with him.
The kindhearted Nigerian singer, Flavour adopted the blind boy Semah G Weifur who was spotted singing alone in a classroom.The boy was a young boy when Flavour adopted him and started taking care of him, he also signed him in his record label and the boy started releasing some hit songs with his angelic voice.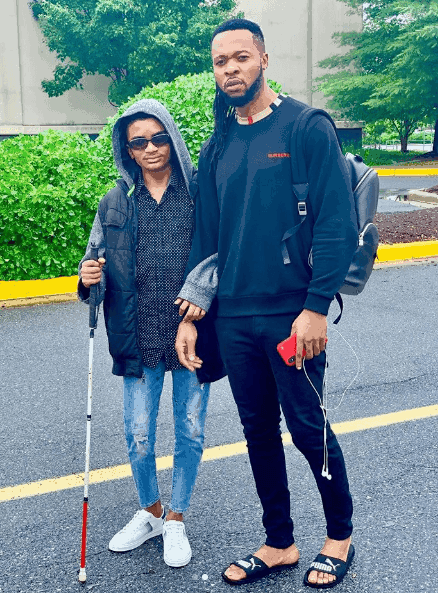 Ever since he was adopted, he has moved on from strength to strength as he is doing pretty well now. He collaborated with his mentor, Flavour on a song titled "God you are the most high".
Flavour discovered Semah in Liberia in March 2017 and the highlife superstar has been allowing God use him to change the boy's life ever since.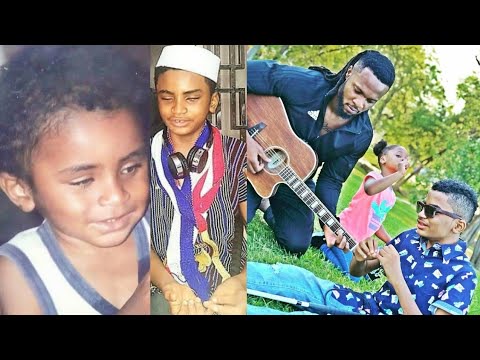 Semah was born blind and into poverty. For years, he has been in the care of Monrovia-based NGO, Christian Association of the Blind (CAB). Life hasn't been kind to him but young Semah hasn't allowed that kill his spirit. In spite of his circumstances, Semah's dream is to become a singer. Incredibly, even though he grew up over 2,000 km away from Lagos, he built a love for two of the greatest musicians the continent has ever seen.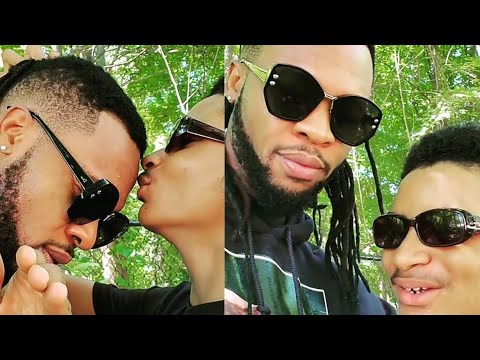 Nigerian singer Flavour recently visited Liberia on a peace mission where he met a talented little blind boy,Semah G. Weifur.While there he met a blind boy who according to him,sang his songs better than him." I made a new friend Semah G. Weifur. He's blind and sang my songs better than me "He might have oversold the performance slightly, nonetheless Flavour saw potential in Semah.
Semah still has ways to go before he'd be considered a precocious talent; it's far too early to declare him a Cobhams Asuquo in-the-making or anything. But for a child who was dealt a difficult set of cards to deal from the day he was born, surely things can only get better from here.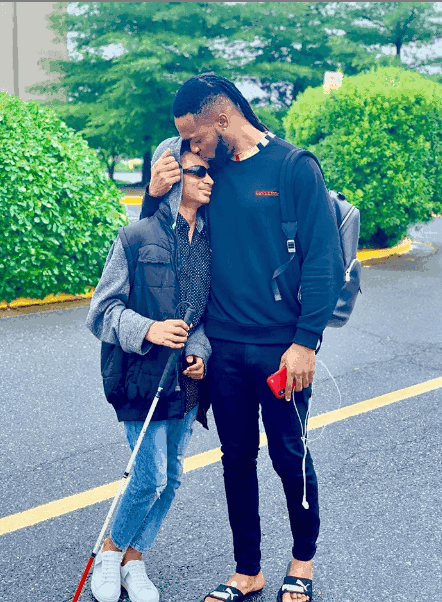 From 2017 to 2020, Flavor has done a tremendous change change in Semah G's life. The two, father and son have been spotted much time rehearsing a song together. Semah G dream of becoming a veteran musician.
Content created and supplied by: MaureenPlusKE (via Opera News )