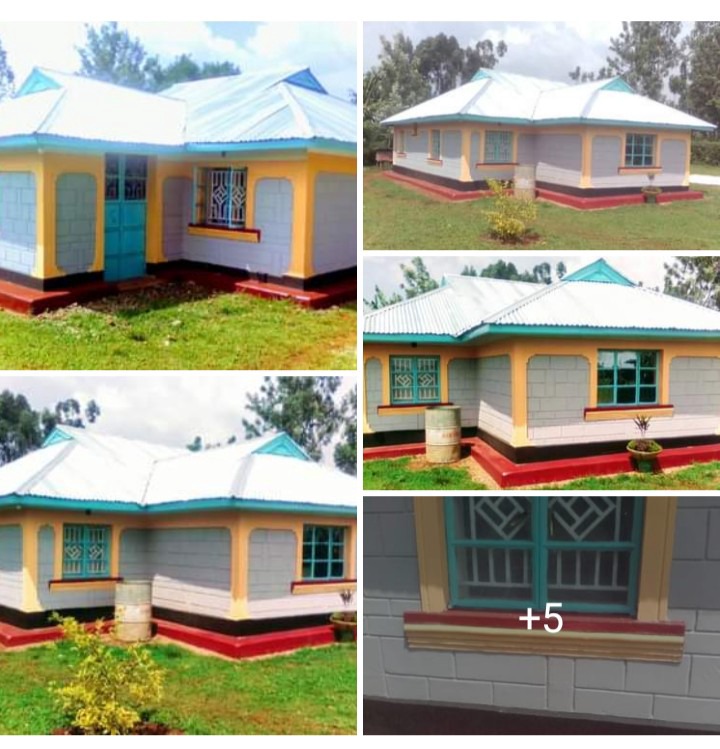 It is a dream for everyone to live a better lifestyle one day in their life and one of the things many people wish to own is a beautiful modern house in rural home or in town where they work. This is why many Kenyans flaunts their achievements on social media.
There are so many latest house designs where you can choose from depending on your budget. Many people who can not afford to build a permanent modern house prefers building a semi permanent house that looks modern.
Here is a the estimated cost of a semi permanent house in Nandi County in Kenya,, that has wowed many netizens on Facebook. Check it out and share your thoughts with us on the comments section.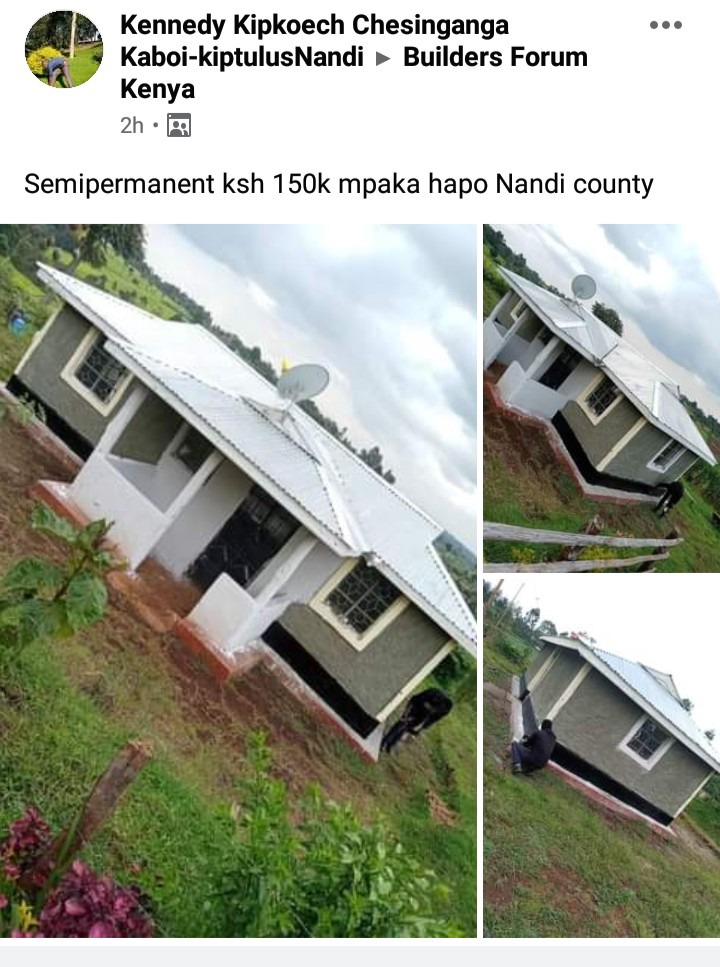 The house is estimated to have cost Kshs 150 upto this level. Here are some of the reactions among Kenyans on social media;
@PayrobasOjwang: Those who are saying haiwezekani, can you please tell us the exact cost of the house according to your ujuaji? Hawa ndio wale hupeana quotations excess wakitarajia kubaki na faida kubwa.... 
@DavidNyakundi: Do you approximate the price of cement,I guess it requires many bags,hence don't deceive others.
@JeremiahNgigi: Qwani roof pekee Ni ngapi both mabati ma mbao na usituambie ulikuwa miti ukakata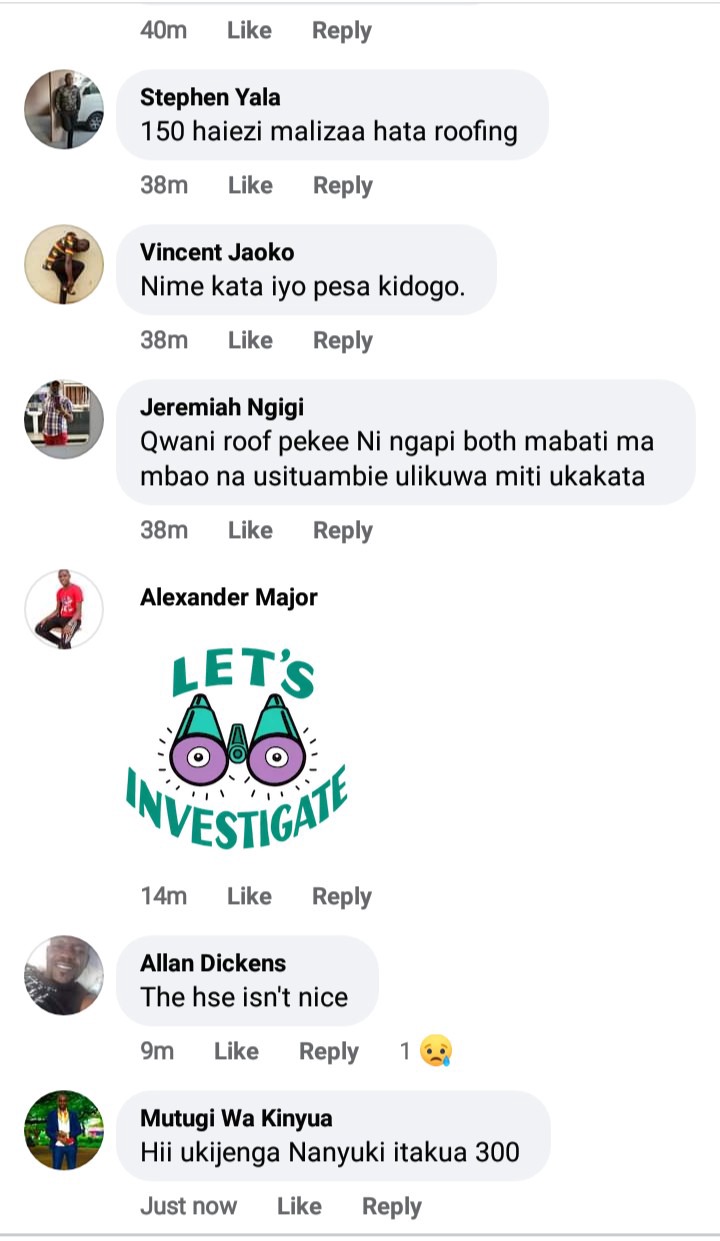 Content created and supplied by: TrendingNews_254 (via Opera News )