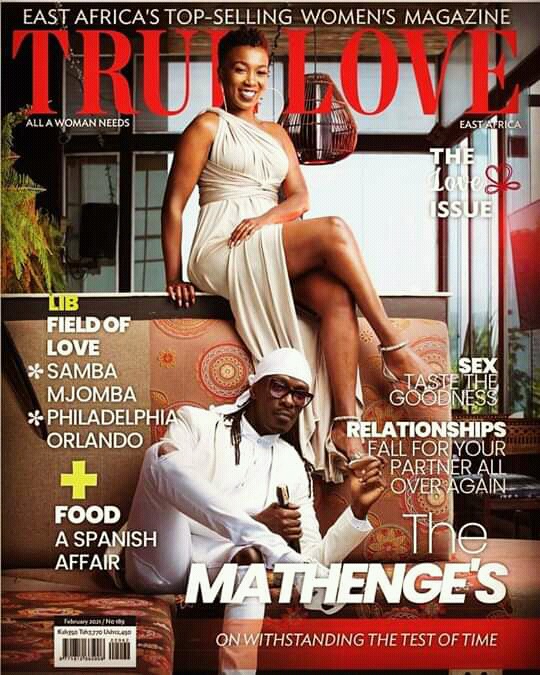 Secular singer Nameless featured on a trending magazine with his better half songstress Wahu.The songster posted the magazine cover on his facebook page captioned "If I was a slit on your dress my goal life would be to aim for the highest".
They featured in the TRUE LOVE Magazine which is the East Africa's top selling women's magazine.The magazine touches and stresses on love, affection, relationships and marriages.The two are the only celebrity couple admired by many Kenyans and are seen as role models to ample of people in Kenya and East Africa.The duo have set the bar so high both in marriage and Music Industry.They have emphatically triumphed and flourished in both marriage and their music career as many other celebrity marriages have gone south, drowned into the marriage quagmire and sunk into oblivion.
The Mathenges remain to be at the dome, pinnacle and summit of the admired list of celebrity marriages and fans at the comment section have applaused the couple for being role models to emulate and have urged other celebrities to take heed and borrow a leaf from the duo who have kept it excellent and super duper in both music and their union.The two are still voted the best and upcoming artistes are advised to embrace and copy what the two are doing.
They have also been praised for being content and never dragging family drama or dispute to social media like a number of other celebrity couples have been doing.This is something that makes them a favourite couple, very inspirational and a celebrated Celebrity power couple in Kenya and East Africa
Content created and supplied by: KennedySafari!!! (via Opera News )