Jenifer Lawrence and her close friend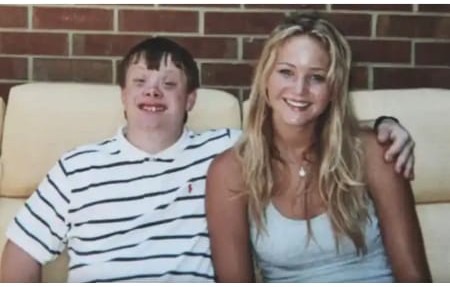 Everyone has a friend; some of these friends mean a lot to you that you will never let them go through hard time when you can help them. Jennifer Lawrence never left her school friend, neighbor and her number one fan behind when she started to be successful. Andy her friend, has Down syndrome and Jenifer still cares for him, she visits and sends mementos.
Leonardo DiCaprio and wild animals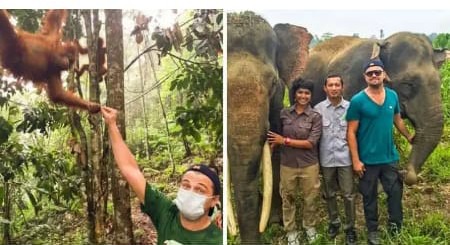 We all know him from the movies 'Titanic' where he acted as Rose's lover. In 1998, he formed a foundation called Leonardo DiCaprio Foundation and its aim were to take care of the earth and all its inhabitants, implement and finding solution for a more sustainable relationship between humans and the nature.
Matt Damon and Water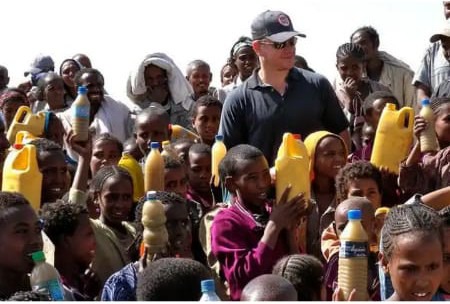 He is a co-founder of nonprofit organization Water.org which majorly deals with providing small loans on families from around the world so that they can afford clean water and sanitation. Together with his co-founder and a beer making company 'Stella Artois' they launched a global campaign to raise awareness of water problems in developing countries
Chris Martin and his visit to children's hospital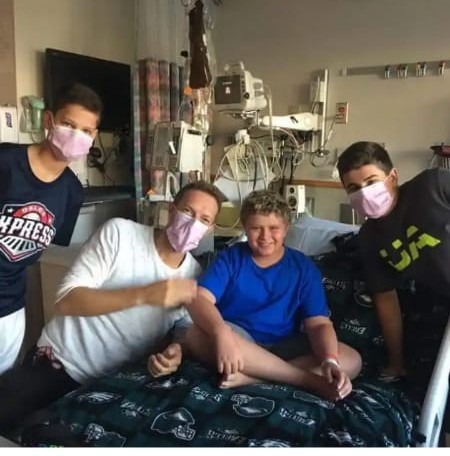 He is a popular singer from United Kingdom and he visits children's hospital in almost every city where his band goes to. He entertains the children by signing and engaging in different activities. Most of his visits are known to pubic because funs shared them but he does not announce his visits.
Adele and her cake for the firefighters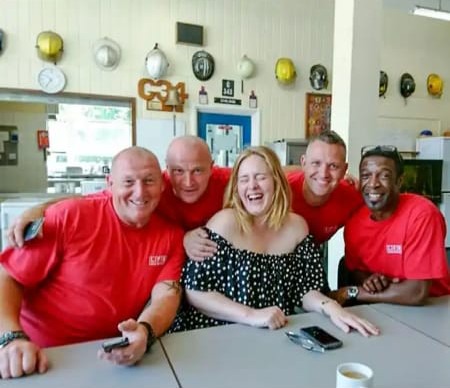 Fire fighters are one of the most important people in the world today; Adele decided to visit Grenfell Tower firefighters by surprise just to thank them for their great work. She also visited local residents who were had been affected by the fire.
Britney Spears and her dance class for little kids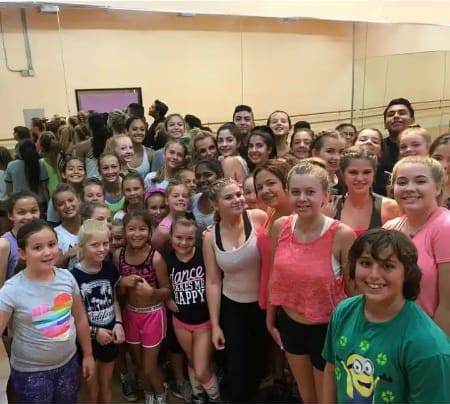 She is a famous musician and an actress from America. She showed up unexpectedly in some children's dance studio where she had some few unforgettable moments with the children teaching them some of her moves. She shared the videos on the internet and she admitted that teaching children how to dance was a great source of joy to her
Ben Affleck and his attempts to save his friends life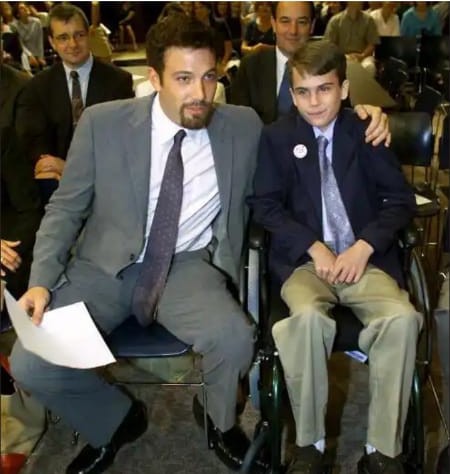 Ben met Joe Kindregan at the movie set; Joe was suffering from a rare neurological disease ataxia-telangiectasia or A-T. They became friends and their friendship made Ben a strong supporter of A-T and stem cell research. He also launched a fundraiser for the A-T children. Joe passed one when he was 27, while most people with this disease rarely live beyond teenage
Content created and supplied by: BenRCtheCreator (via Opera News )