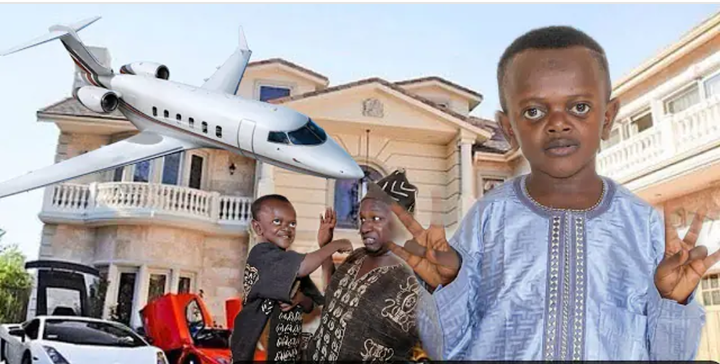 Grand M whose real name is Mohammed Nantoume, is a Malian comedian, singer and an internet sensation.
His stage name Grand M was derived from jokes and his looks on stage. Grand M was a lover of the game of soccer. The M in his name stands for Messi who is his football icon and friends was attached to his name as a sign of respect by his friends from the neighborhood because he was always the oldest among them during street soccer.
Grand M went viral and became a social media sensation after a friend shared a video of him laughing on social media, a laugh so infectious that it was immediately replicated in a hundred of memes and funny videos. He is currently in every meme all things to his unique laughter and facial expressions.
Grand M started his career as a minor footballer. He used play football in his small village before discovering his talent in comedy after mocked him due to his looks.
He took his first step in comedy as an antidote to bullying. This along with his cheekiness helped him channel his talent and today he is a social media celebrity with over 2M followers.
Grand M size is caused by a rare condition of dwarfism which makes look and sound like a little boy, a condition he had taken advantage of to attract followers.
He revealed during an interview that he was born in the year 2000, meaning he is 20 years old now. Being the richest comedian in Mali, Grand M is said to have an estimate networth of 2,000,000 US dollars.
https://youtu.be/1NcoXF-jaMw
Content created and supplied by: Stephinej (via Opera News )