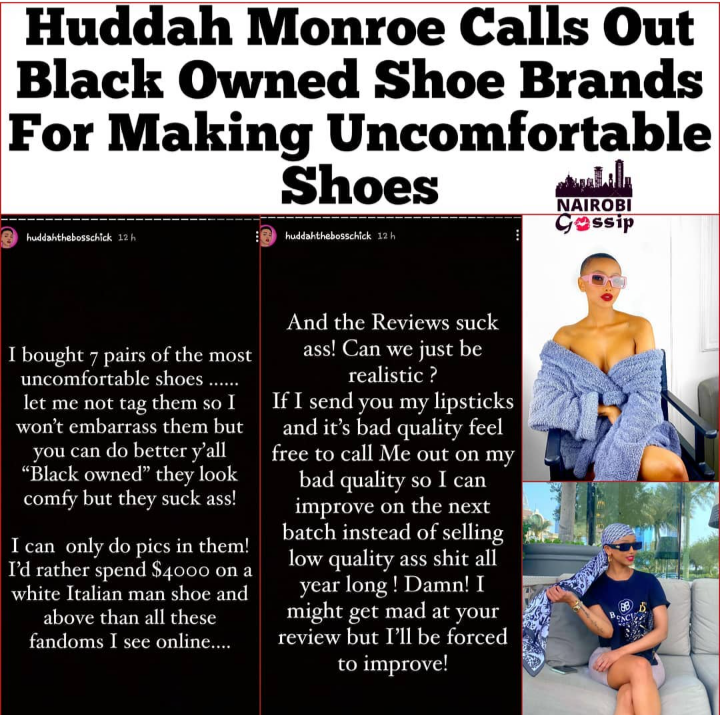 Huddah Monroe took to her Instagram page to call out a certain shoe company. She was quite disappointed and frustrated when she realized the shoes she purchased were uncomfortable. Actually, she bought seven pairs of their shoes. She went ahead to rant on supporting black owned businesses. However, she strongly believes that when a business isn't offering quality services or products, they should be called out. This is to keep them on toes and enable them to imporove on their products. On the other hand, she also advised fans on speaking out about her products if they fail to meet their expectations. Huddah further added that she would rather spend millions on Italian made shoes than support another black-owned shoe company.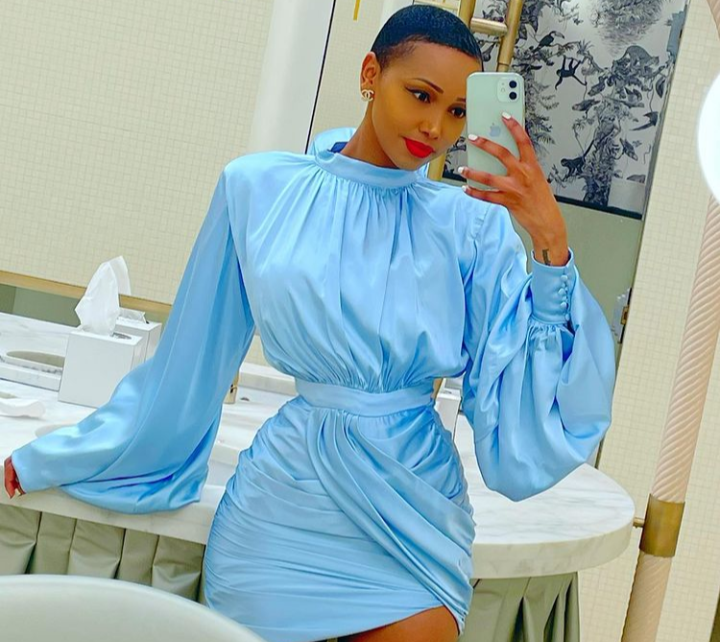 Fans were quite surprised by the way she behaved. Most believe that she is too proud. Others claim that Huddah Monroe has abandoned her African roots. Most suggest that since she spends most of her time in European countries, she considers herself European.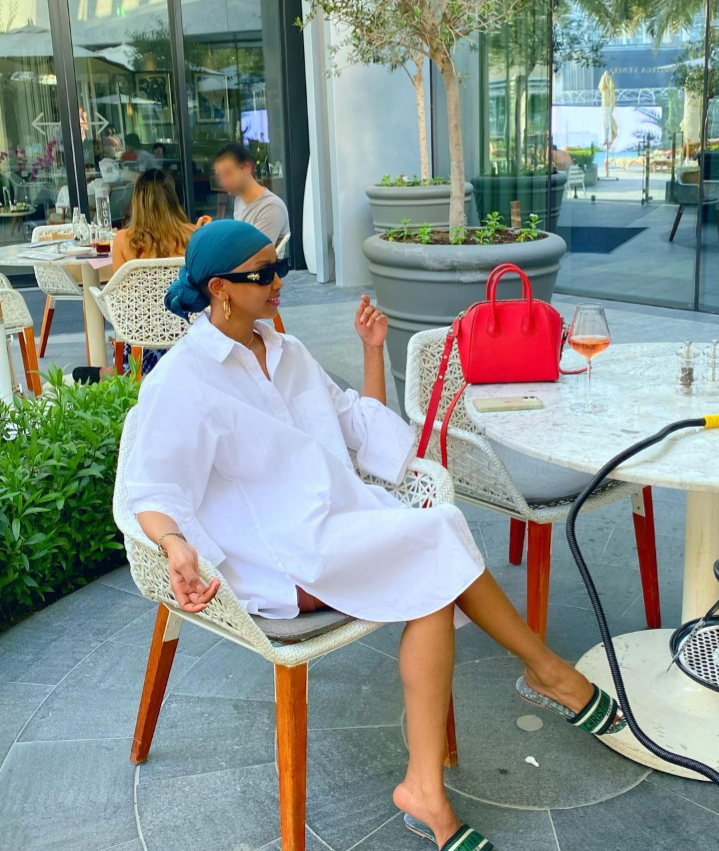 Below are screenshots of what her fans had to say on her comment section.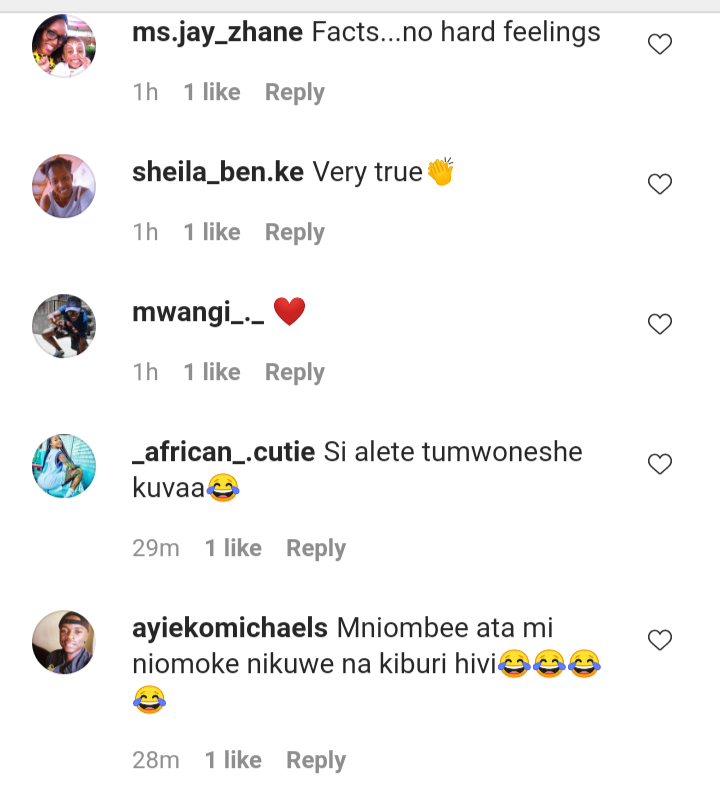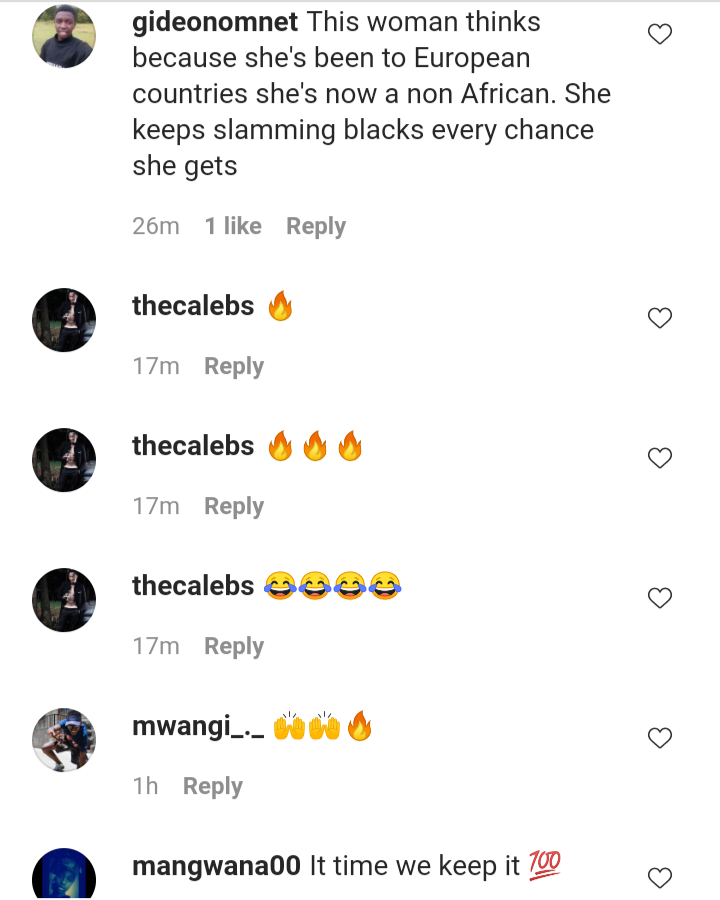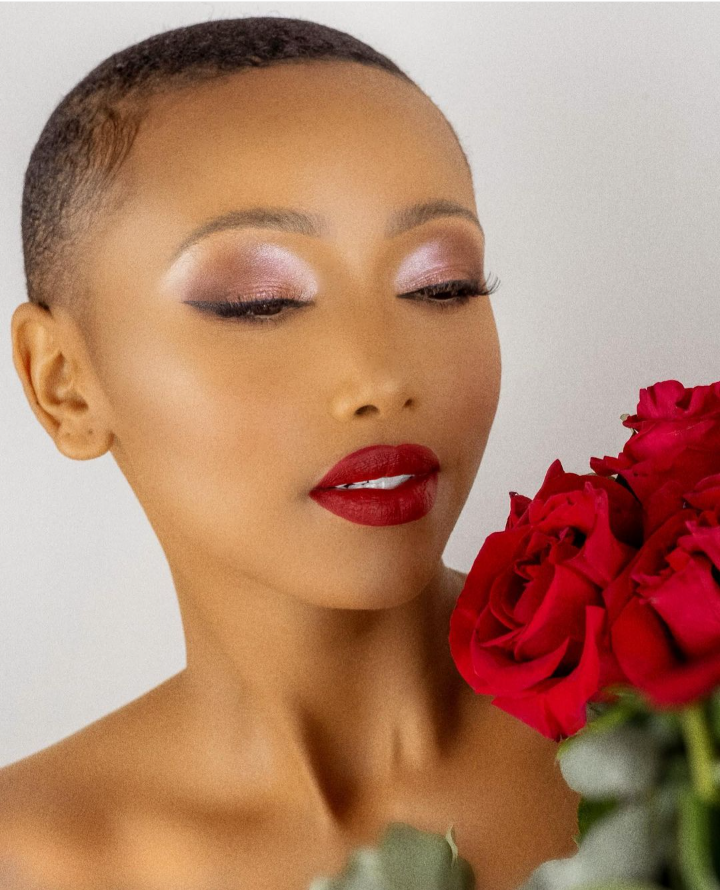 Huddah Monroe [Image|Courtesy].
Comment down below. Remember, pride comes before a fall.
Content created and supplied by: ShayneroseMagabi (via Opera News )