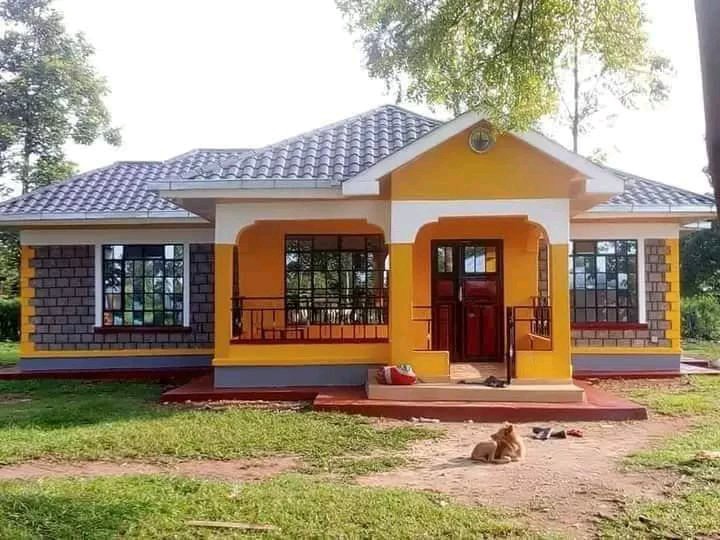 House building is among the aspects that all couples need to give a priority, because shelter is basic and the two cannot live in their parents house any longer. This sets a mind disturbing question to the man, if he should do it alone, or involve his patner in this, in terms of finances.
We all know how these process needs a lot of cash, more so if you are thinking of building your deeam house. Men will always have an issue on deciding whether they should do it alone or ask tjere wife to help with finances, thats if she is working.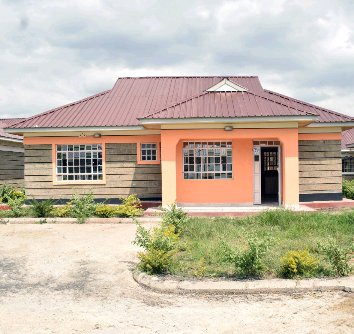 When this question was posted in some facebook group, there was a lot of masculinity displayed by men, as they preferred to do the building alone. It is funny how most people concluded, incase the lady takes part in building it, you really need to check out on these comments and learn from them.
A couple makes patners be one, and for that reason all financial projects should be handled by both, that is the among the reasons why two people come together.
Claims are that when a lady takes part in building, she is likely to advertise everywhere that she built the house to completion alone, and this is the main thing that men fear. Get to check out on some comments given out on the picture below.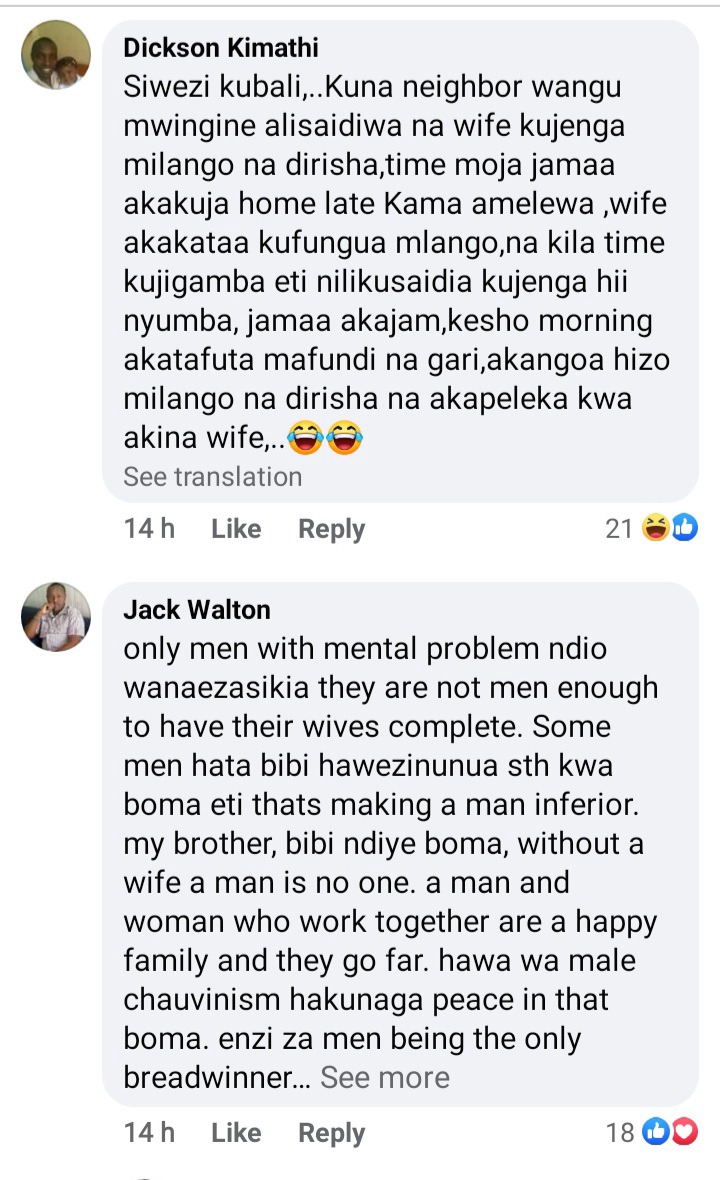 One of the netizen claims that only men witj some mental issue will have their wifes as part of the building process finances.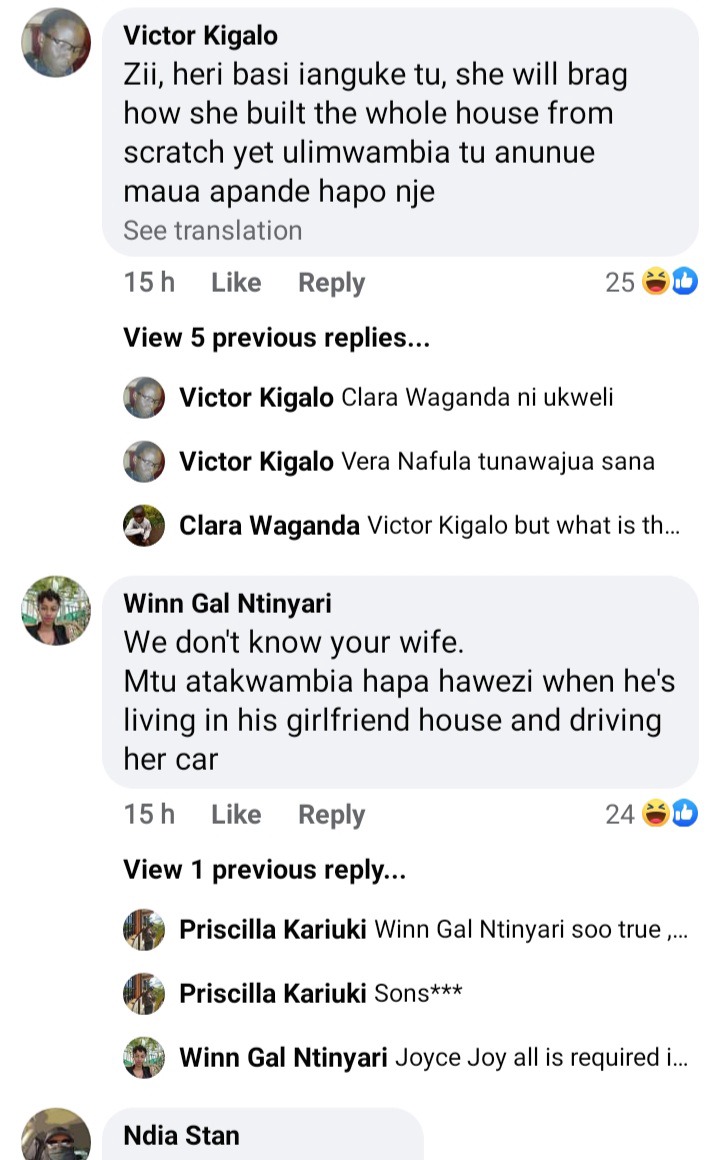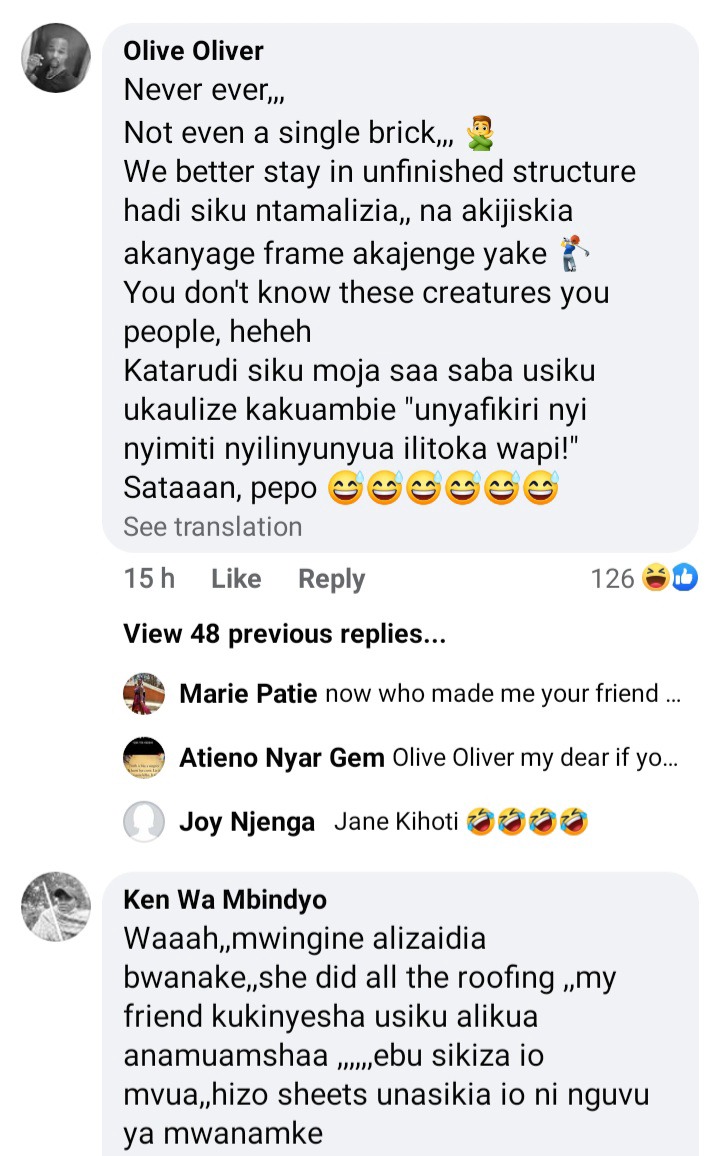 Here is link to get more comments on if a man should let there wife be part of the house building process.
https://m.facebook.com/groups/52WeekSavingsChallengeKenya/permalink/4002417246485161/
Content created and supplied by: WriterM (via Opera News )