Popular Kid comedienne, Emmanuella has revealed how she achieved her dream to buy a car for her father and also built a house for her mother.
Recalled that she made headlines few months ago after she built a beautiful Bungalow for her mother.
Emmanuella Samuel is a young Nigeria comedian. she was born on July 22, 2010.
She is popularly known for the YouTube video she featured in which was titled, My Real face.
Emmanuella Made her first appearance in comedy videos at age 5. Her acting career began when she was on a holiday with her family and she met with popular Male comedian, Mark Angel.
Comedienne Emmanuella Bought the Lexus Jeep for her daddy months after she built a beautiful house for her beloved Mother.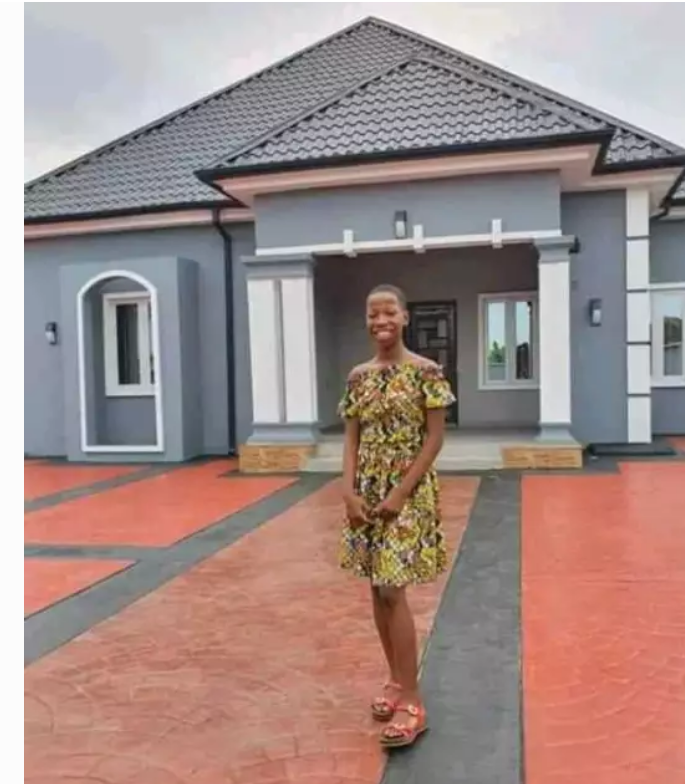 According to her, She initially planned to buy car for her father, but Mark Angel reminded her of her promise to build a house for her mother.
The Building project began last two years and it took a year for the house to be completed. She however noted that she still plans to buy a new car for her father very soon.
The little comedienne also said that her mother deserves an estate because of her prayers and sacrifice towards hee but she isn' t rich as Dangote to get her one.
With the recent pictures of the young comedienne flying around the multi blogging site, she was sighted with her elder sister where they snapped beside a new Lexus Jeep.
The Child Television personality and comedienne was also around the corner of the car and many suggested that she has finally arrived with the car that she promised her daddy months ago.
Content created and supplied by: JipangeNews (via Opera News )