Valentine's day can awaken lovely memories especially for people who were together for a long period. Harmonize and Sarah dated for a fairly long time and even ended up getting married. This means that they must have so many beautiful memories before parting ways over unclear circumstances.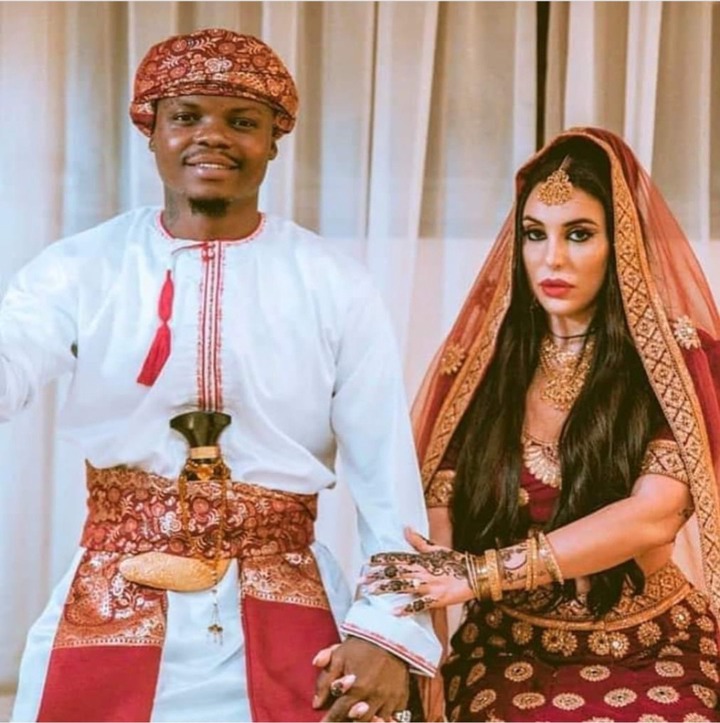 Valentine's day being lover's day, the Italian beauty has taken to her Instagram account to show that she deeply regrets dedicating her time and being committed to someone who didn't know the value of that. With the recent happenings, I believe everyone can join the dots and tell that she is referring to what they had with singer Harmonize.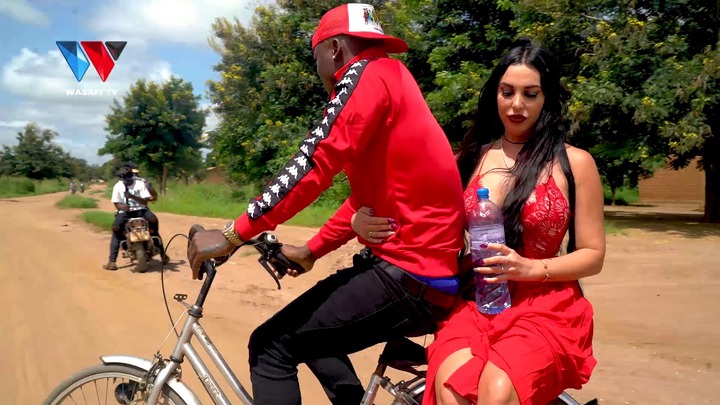 She wrote, 'It's difficult for me to regret things happening in my life, but what I can regret is to give all my time, heart and trust to somebody who never knows the value of all that...but for now, it's ok and better we give time its respect and let's life continue. I wanna thank all my fans and people for the love and support, I have nothing to offer you more than to love you back. Thank you guys and happy valentines day. I love you.'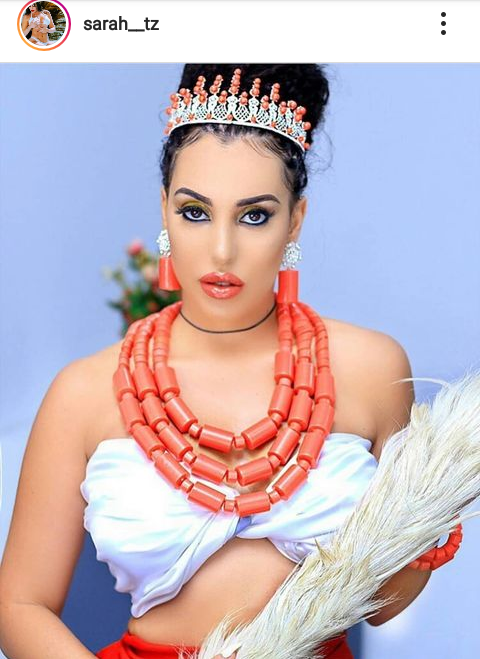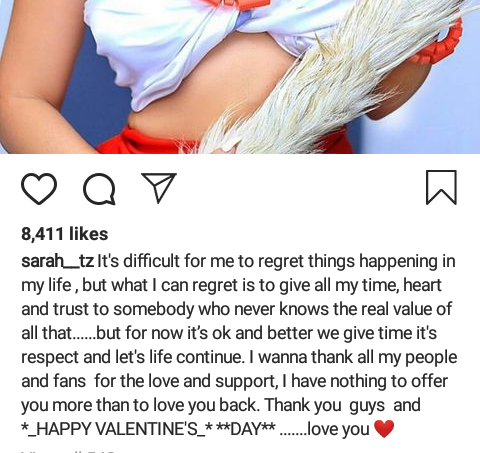 Is she still bitter?
Content created and supplied by: ChristineOyoo (via Opera News )