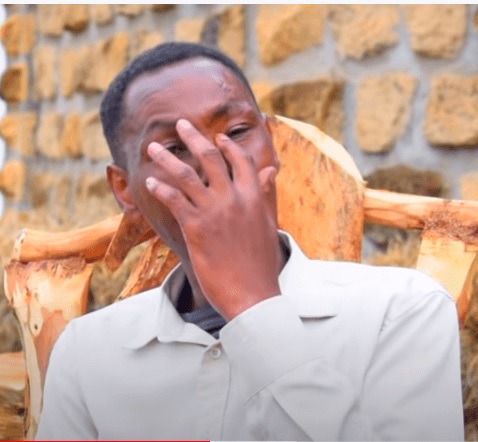 Omosh breaks down during a recent interview(Photo/Courtesy)
Former Tahidi High actor Peter Kamau Kinuthia alias Omosh has touched the hearts of Kenyans from all walks of life after his plight was aired. Omosh broke down during a recent interview and begged for any kind of job to sustain his family.
The celebrated actor narrated how he has been turned into a beggar after he was rendered jobless, following the cancelation of the Tahidi High Show that he was part of the main cast. Omosh disclosed that he has been depending on his friends and neighbours for survival.
"Since the show was cancelled, my friends and neighbours have been footing my bills. I have nothing to do. Sometimes I leave my house smartly dressed but I'm heading nowhere. I don't have food for my kids. I have not paid my rent, "Omosh emotionally narrated during the interview and revealed that his rent arrears have accumulated to Ksh 120, 000.
Earlier today, popular gospel singer Guardian Angel and his wife Esther Nthenya had a meeting with Omosh in one of the city malls. The Nadeka hitmaker revealed that he advised Omosh to open a You Tube channel where he can post his hilarious skits and earn some money.
According to Guardian Angel, Omosh's talent is still glowing and what he needs is support. "OMOSH STILL HAS IT We had an amazing time with Omosh. We advised him to open a YouTube channel where he can be able to post his hilarious content and earn some revenue from it. Kindly subscribe to his channel Omosh Kizangila and follow him on Instagram @omoshkizangila. Let us support our all time legend. God bless🙏" he wrote on his Instagram page.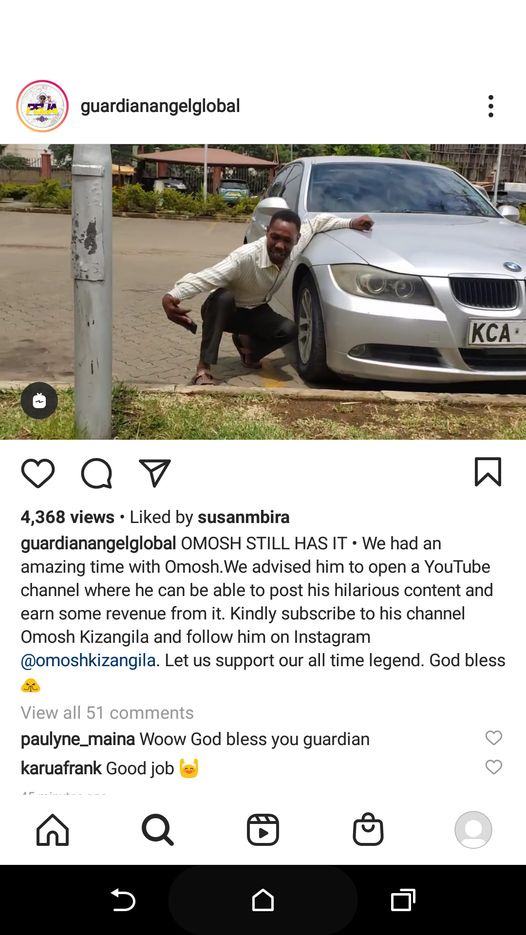 Here's a video of Guardian Angel and his wife having great moments with Omosh. .Link
Content created and supplied by: TheScoop (via Opera News )