As usual any man marrying expects to marry a best wife. Unlike today people goes for classy and good looking ladies without thinking of the outcome.
A man is crying out after finding out the lady he took on as his wife is not a wife material but rather behaves more than Jezebel of the Bible.
He said that he picked the lady from the church and hoped that being a church gal she would make a good wife. After one year the lady changed to unthinkable. She complains about everything and suppose the man should hire a maid since cooking ain't her thing.
The man never kn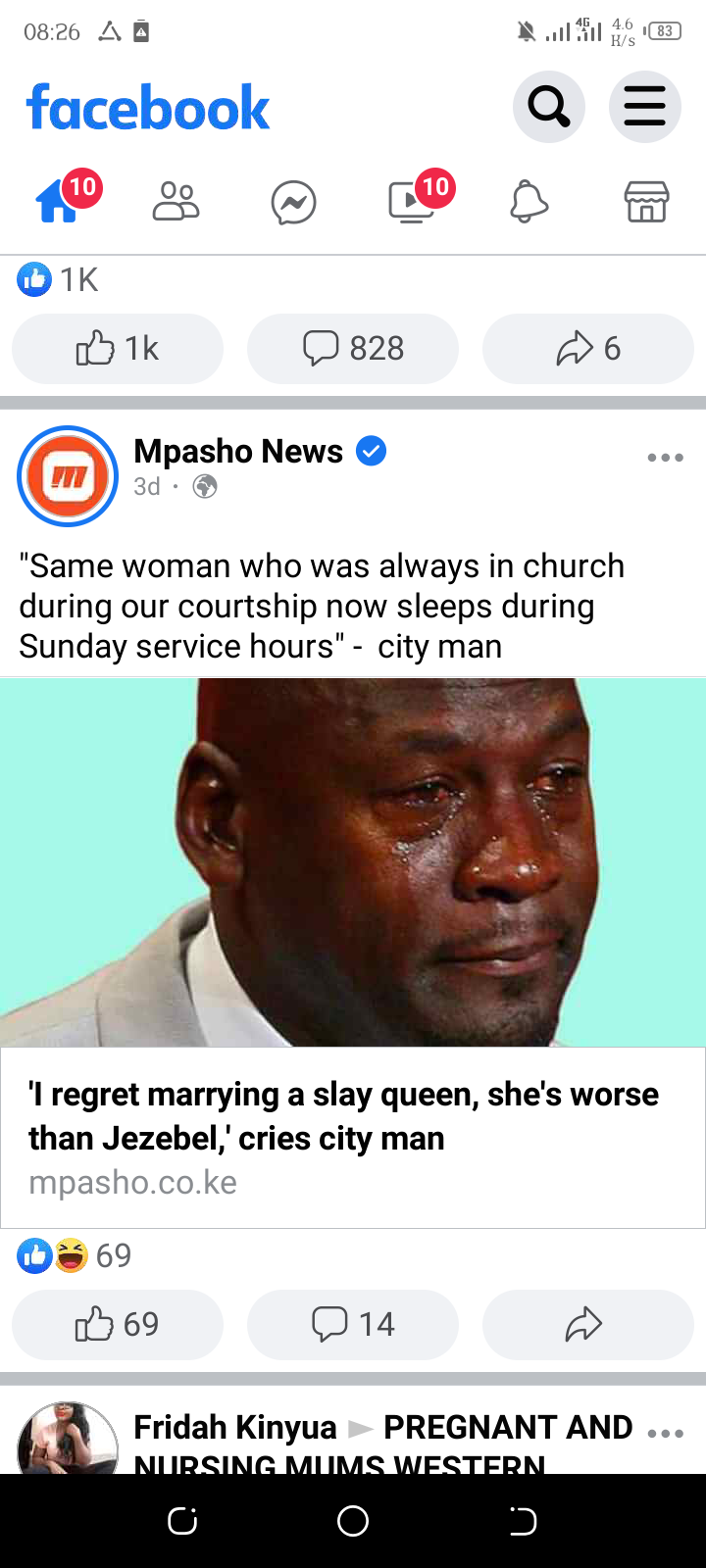 ew that the lady used to do her cooking from you tube the duration they dated and she used to behave really well. Unlike now where she has really changed.
According to him he has tried complaining to the parents and their pastor but all in vain. He also said those who tell him to pray he also prays for them to marry ladies like his wife.
He finished by saying he married her like he made her in church but now he will divorce her like he made her in a club.
What do u think can slay queens make good wives?
Content created and supplied by: Mobasi (via Opera News )