Did you know that before Zuchu was signed officially under Diamond Platnumz's music record label, WCB Wasafi she was his back up singer for almost 4 years? Do you see those events that Diamond performs even though nowadays he doesn't do live band performances back in the days in his live band performances, Zuchu used to be one of his vocalist.
WCB Wasafi CEO's power of influence is unprecedented. This guy has an eye in picking the best musicians the world has to offer. From Harmonize, to Rayvanny, Mbosso, Lavalava and the queen Zuchu. My oh my! what gift did God give this man. Can you imagine making a nobody to a superstar? Getting someone from rags to riches. Come on guys I don't know where some people get even the strength to hate on this man.
The 'Baba Lao' hitmaker introduced his first WCB female signee in the music industry. She hasn't even completed an year yet but she has taken the industry by storm. Talk of her music videos breaking records on digital platforms right, left and centre. Talk of her songs getting massive radio airplays. Talk of getting massive love from fans in her performance concerts.
This just reminded me the just concluded Tumewasha Na Tigo tour that saw Diamond's Wasafi TV being banned for 6 months for airing explicit content which was not their blame though. I wonder how this Tanzania government works. You don't give the youths jobs, but when someone does you completely ban his TV station that's created job opportunities and feeding more families than your government could.
Well, enough with all the rant. Zuchu's performance in those concerts was top notch, impeccable. OMG! this girl can dance and sing at the same damn time. Now I get why a media station in Europe called her the Beyonce of Africa. I don't blame them, with that those kind of performances no disrespect to Beyonce but she sure is.
However, seems like Zuchu is not all that loved. Well, of course you can never be loved by everyone, even Jesus had haters, the likes of Peter who betrayed him 3 times.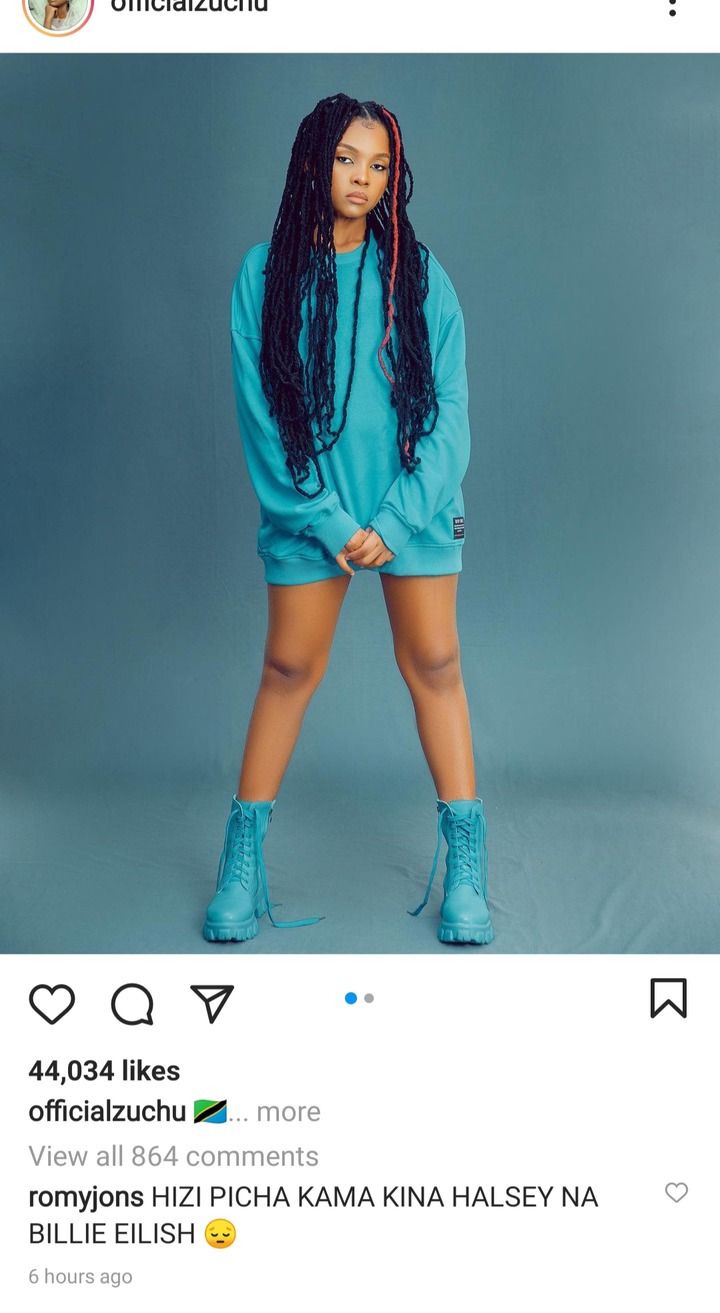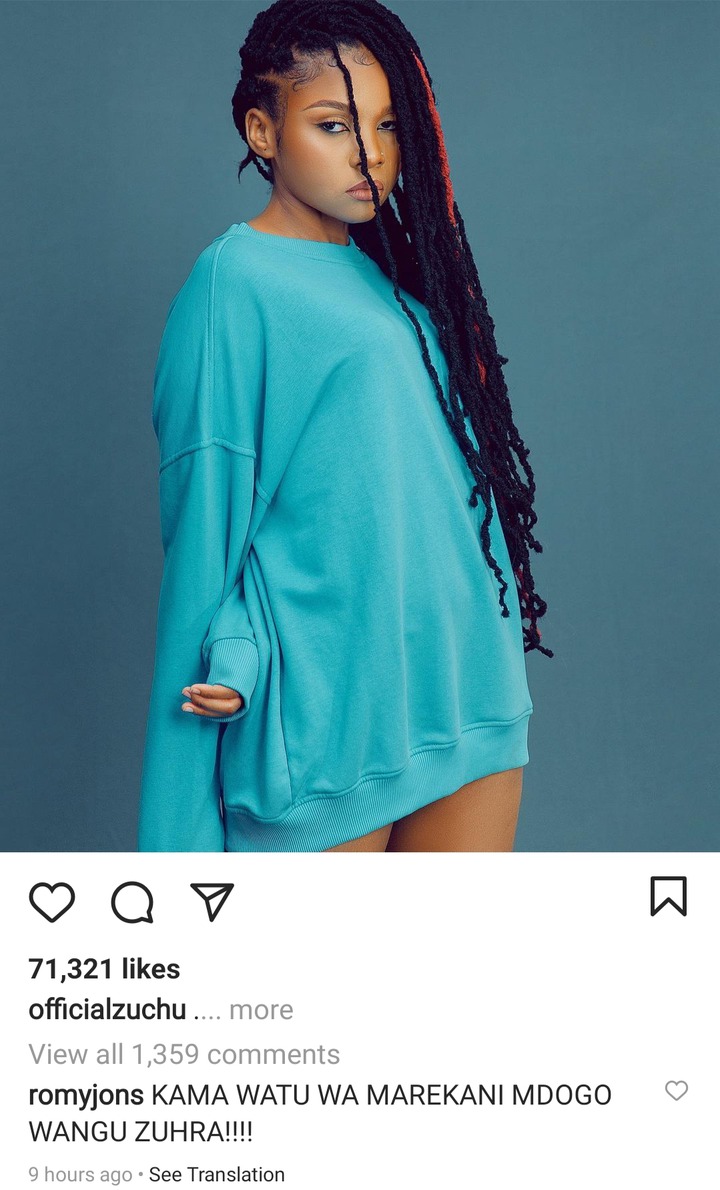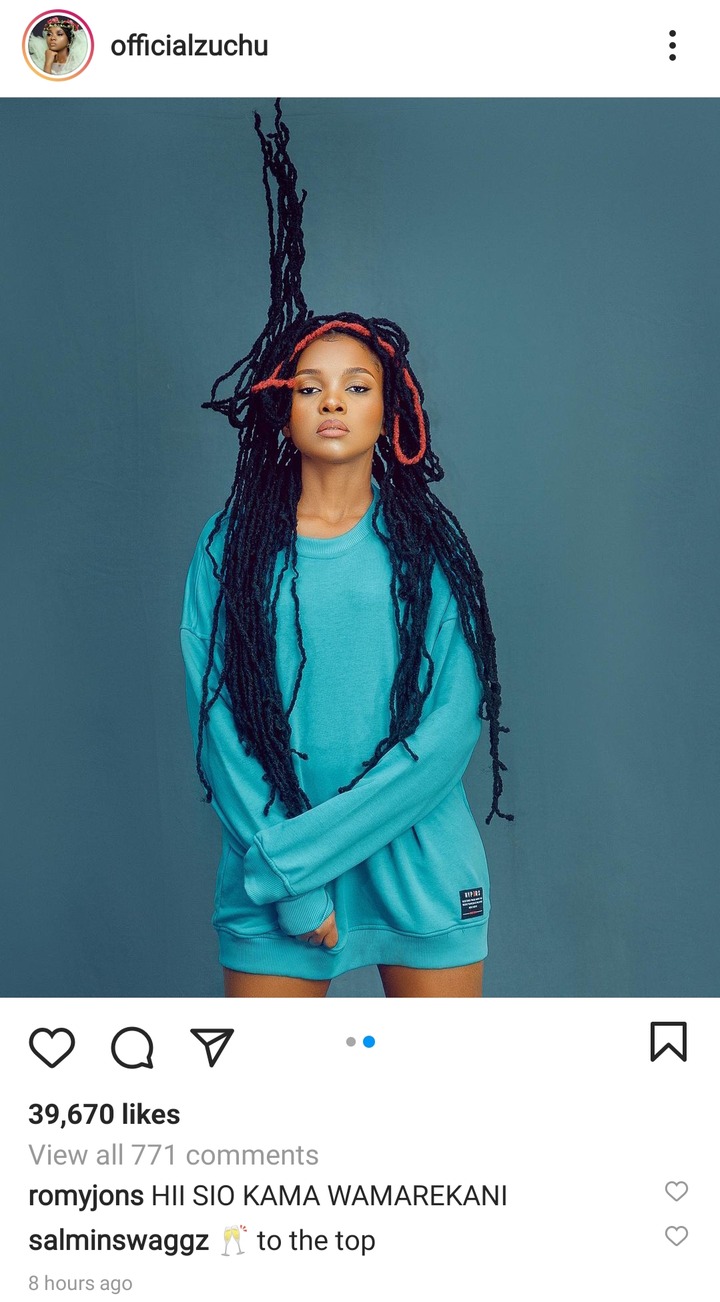 Zuchu took to her Instagram page to share the above photos that netizens bashed her for what they said we're half naked. Well, they are not wrong though, these are half naked pictures because you only see Zuchu with only a hoodie covering her body and it's too far above her knees.
Zuchu is a Muslim and from what I know, the religion doesn't allow such. That's why majority of netizens who bashed her there's high probability that they are her Muslim fans who love her music but we're not impressed with her dress code.
Check below some of reactions from her comment section.
@romyjons, "HIZI PICHA KAMA KINA HALSEY NA BILLIE EILISH."
@adabethchilla, "Ndio mavazi aliyo vaa kama hana wazazi ety mtoto wa marekan labda kweli hata mavazi yanamtambulisha kuwa no mmarekani."
@officialzeusoo, "Jamani Umevaa sweater au nini hiyo."
@deemiroe20, "dada anguu nguo kama Hii Utapata bwana Kweli?"
@fadhilnajiath, "kumbuka wewe ni mtoto wa kiislam."
@nurdinnjumbe58, "Dah Ila huyu mtoto saa nyengine."
@jailos_music_studio, "Zuchuuuu umevaa Aul limekuvaa."
@adestoezekia, "Duh we Zuchu vazi gani hilo."
@aziza.kapela.54, "Na hy misweta yako sasa yan wewe unavinguo vya ajabu ajabu jmn."
@trippie_reddy, "kukaa uchi ndo."
@moalabhe, "Najua nitakukera lakini lazima nikukumbushe vaa nguo dunia isikusahaulishe kila kitu."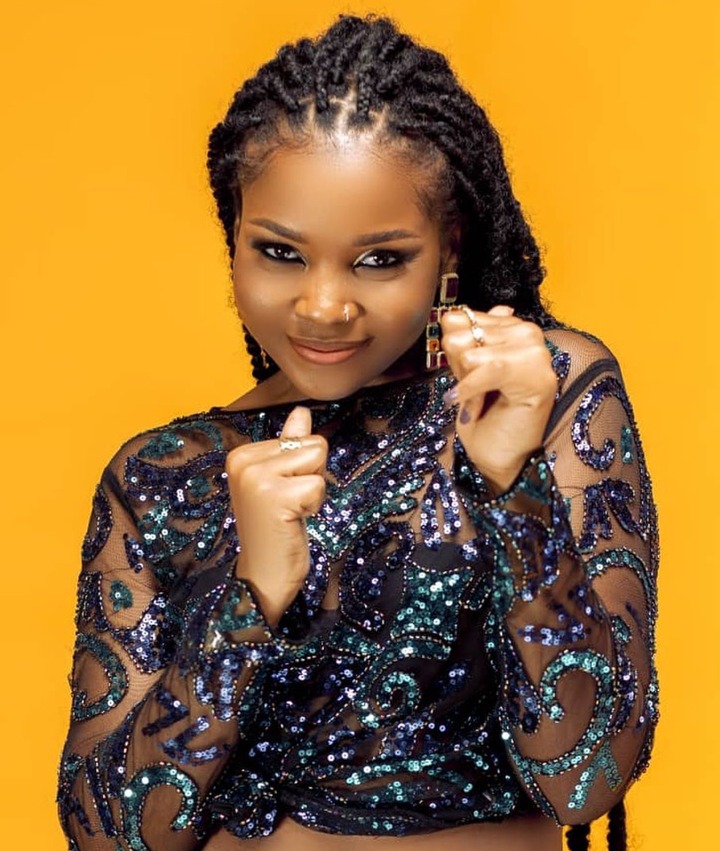 Make sure you like, share and follow us now for more entertainment news.
Content created and supplied by: SilasGitongake (via Opera News )