It is so sad and hearbreaking as a senior police officer has taken to social media page,Facebook to ask for advice after his girlfriend left him after supporting her through her college education by paying her school fees.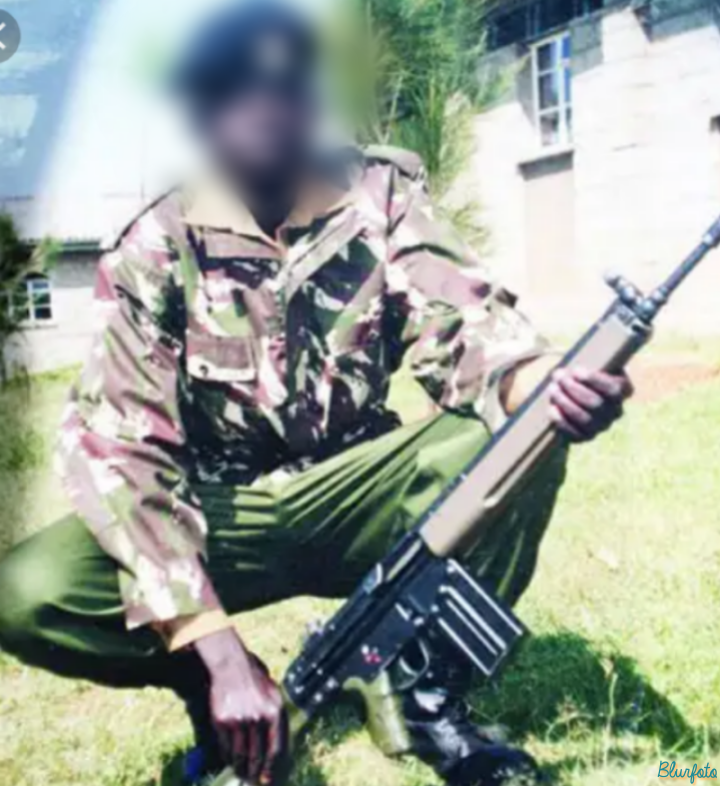 According to Modern Kenyan Corps group on their Facebook page, the senior officer who is based at Uhuru Camp asked for advise. He said that his girlfriend wrote a letter to him after 3 years of a relationship telling him that she had found another man who is of her class and that she is already pregnant for him. She told him to look for another girlfriend. This is what the letter said,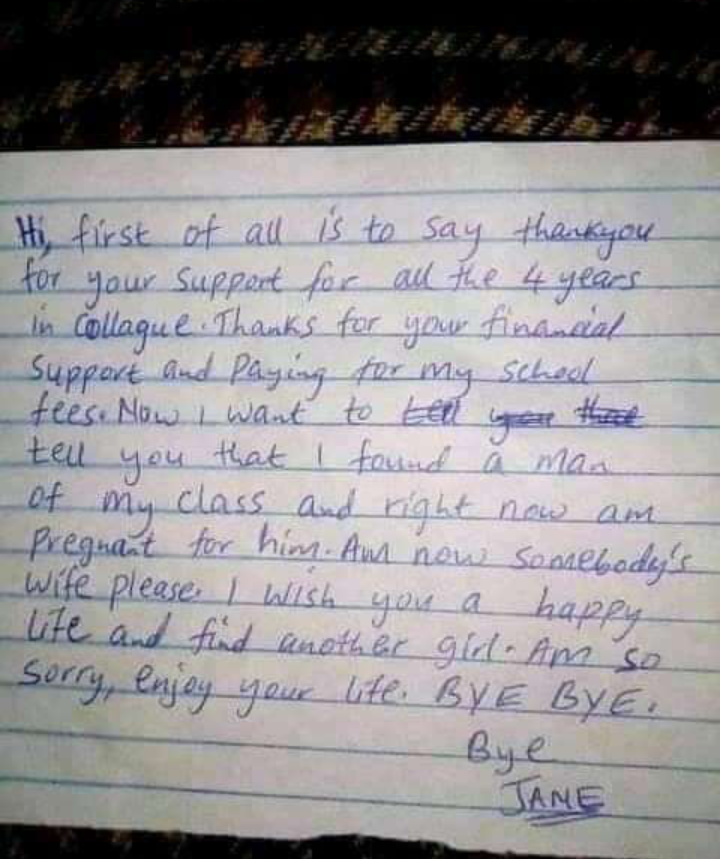 "Hi, first of all is to say thank you for your support for all the 4 years in collage. Thanks for your financial support and paying for my school fee. Now i want to tell you that i found a man of my class and right now am pregnant for him. Am now somebody's wife. Please i wish a happy life and find another girl. Am so sorry, enjoy you life. Bye bye."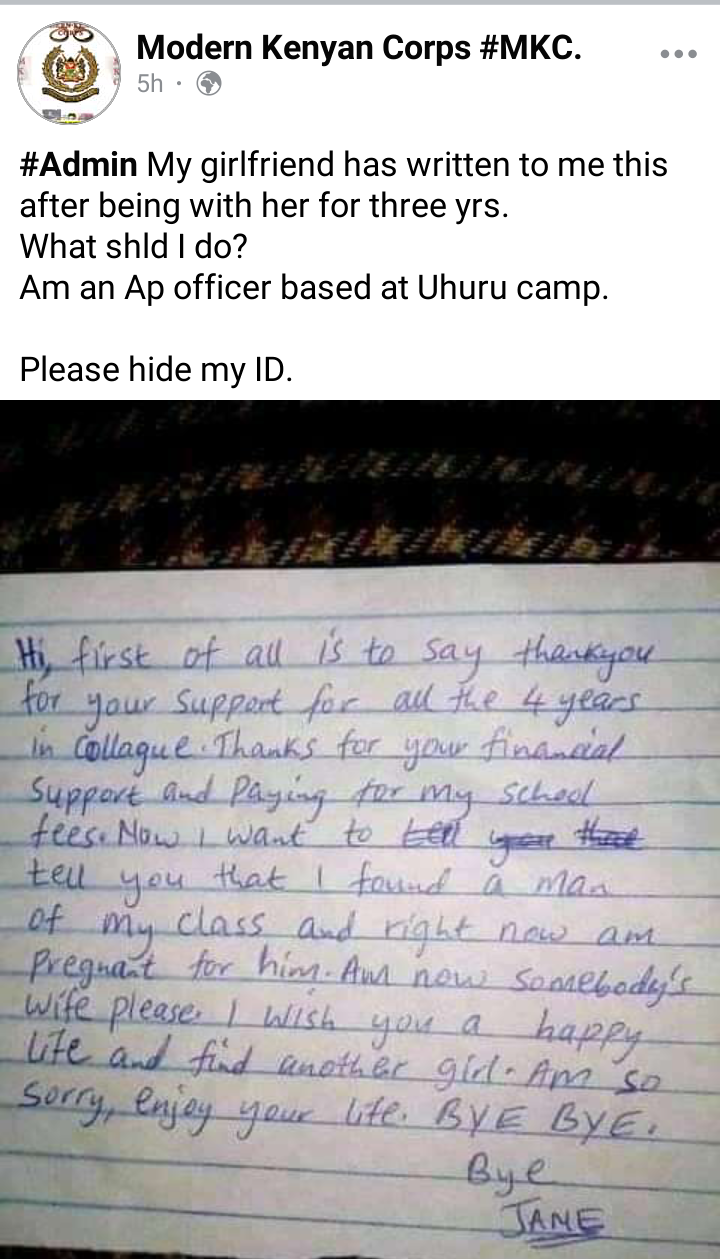 What do you think? Is it fair what the girl did to her boyfriend after being taken to collage? What should the man do? Please endeavour to like, share with others and also feel free to share your thoughts and opinion in the comment section.
Content created and supplied by: SnipperBossRoni (via Opera News )