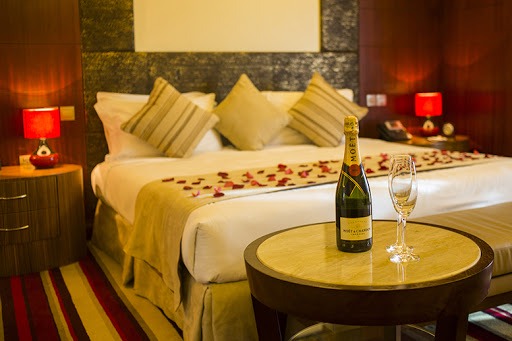 Photo used for illustration.
A vocal Member of Parliament from Western Kenya shocked revellers at an upmarket hotel in Nairobi. This was after the lawmaker suddenly left the guests he was entertaining immediately an upcoming socialite walked in. This is according to The Nation's Newspaper column popularly known as Talk of Town.
As revealed by the article, the lawmaker and the socialite booked a room at the hotel. What dismayed many was the fact that he requested the guests he was entertaining not to leave the premises and after three hours, he came back to the table and continued entertaining them as if nothing happened.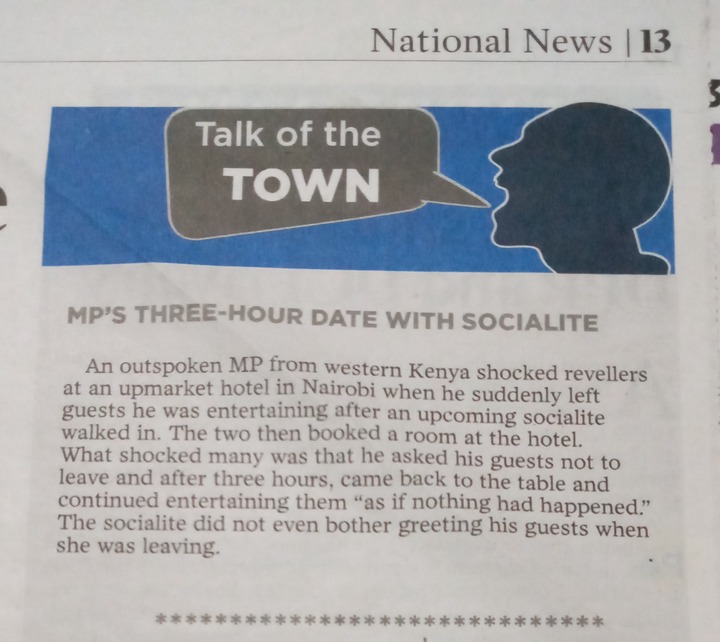 According to the newspaper, the socialite didn't even bother acknowledging of greeting the guests the MP was keeping company as she left the upmarket hotel. Sadly, the article has withheld the identity of the member of parliament as well as the socialite he was with.
Could you guess who the member of parliament was?
Content created and supplied by: Don_Writer (via Opera News )