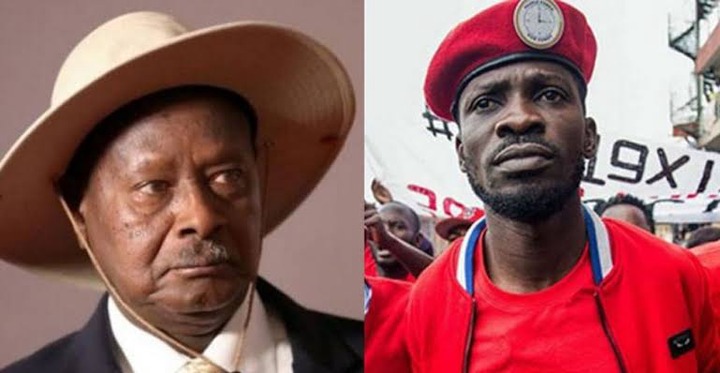 In the next 24 hours, Ugandans will be having a new President-elect. The President-elect will either be the incumbent Yoweri Museveni or the youthful politician Robert Kyagulanyi alias Bobi Wine though there are other candidates in that race.
As the campaigns were going on, we got to know a thing or two about Bobi Wine who emerged as the most popular candidate in the opposition as well as his family.
Today is your day to know a little secret about Bobi Wine's wife Barbara Itungo Kyagulanyi who is hopping to be the next first lady of Uganda.
Mrs Barbara Kyagulanyi alias Barbie officially wedded Bobi Wine in 2011 and their marriage has been rock solid for the past nine years.
In fact, they have been happy with their marriage and after six years of wedding, they held their special 6th anniversary in 2017 where they exchanged their vows from Rubaga Cathedral church once again on August 27th that year.
It's after their sixth anniversary that photos of the two during their wedding were shared on the internet.
In the photos, Barbie who was dressed in an open-back white dress could be seen having a tattoo on the back as seen below;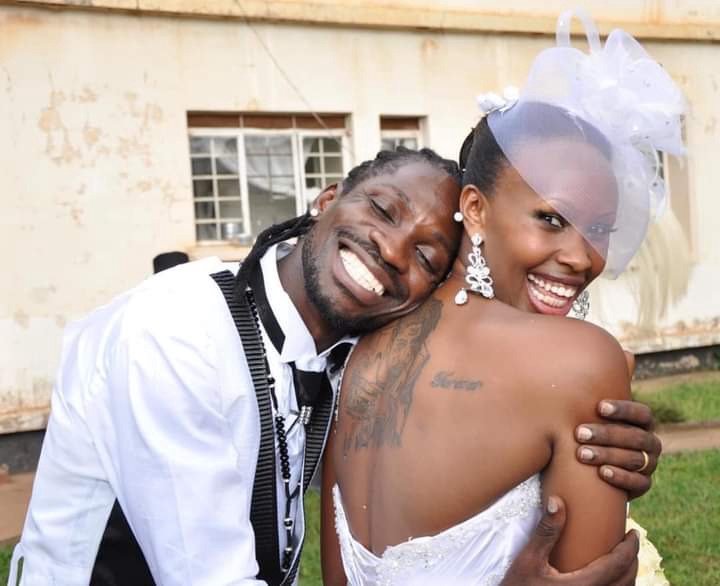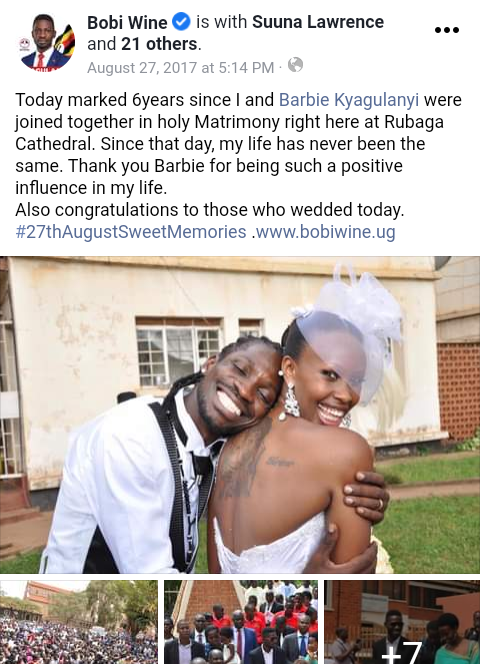 https://m.facebook.com/story.php?story_fbid=10156574137618012&id=130737598011
After scratching around, we found that Barbie got this tattoo way back (probably in 2016) and it's all because of her love for Bobi Wine.
As seen in a 2016 photo below, the person in the tattoo is Bobi Wine when he was a musician with dreadlocks and the word "forever" is on the right.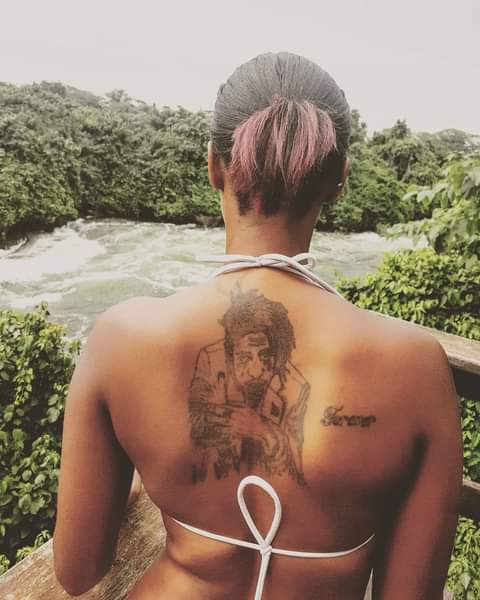 Does your lady have the guts to do the same for you?
Content created and supplied by: AustineBarasa (via Opera News )