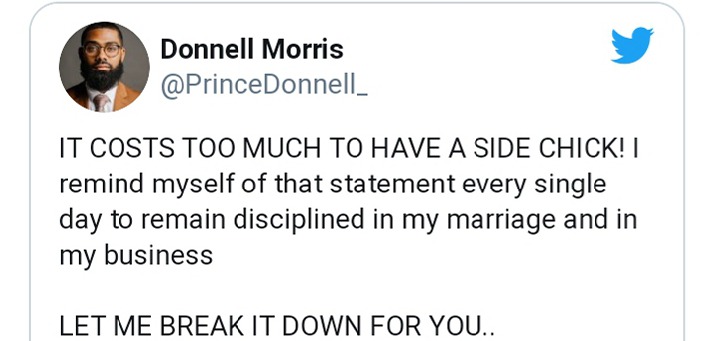 Today we bring to you an article on the five big reasons why you cannot afford to have a sidechick.
Here are the reasons:
1.You lose your family
when you keep a strange women outside ,be sure you are heading toward losing your family, therefore, if you love your family, do not keep sidechicks.
2.You lose money
Again, when you keep a sidechick outside, you will lose money because you are not sponsoring two families, yet you income may have not increased.
3.You're wasting your time
When you keep a strange women outside in the long run, you will notice or rather discover that you have wasted your time, which is a precious thing.
4.You lose respect
When you keep a sidechick, you lose respect, especially if you ever get caught by your wife, family or friends. I believe you don't want to lose your respect, therefore do not keep them.
5.You lose everything
The last point is that you may lose everything, including your family, the sidechick, friends and loved ones. There are more disadvantages than advantages.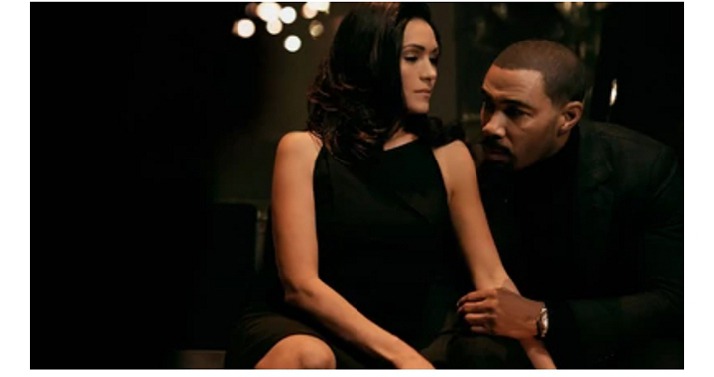 What is your take on this? We would love to hear from, as your opinion is very much important to us.
Do you agree with these? Let us get your view at the comment section.
Content created and supplied by: DavTheWriter (via Opera News )