George Dufanda and Sarah Kamy introduced their twins after some months of hiding them from limelight. The Dufandas unveiled their twins on Valentine's day and gave their fans a climpse of their beautiful and cute Angels of which fans did not keep calm on.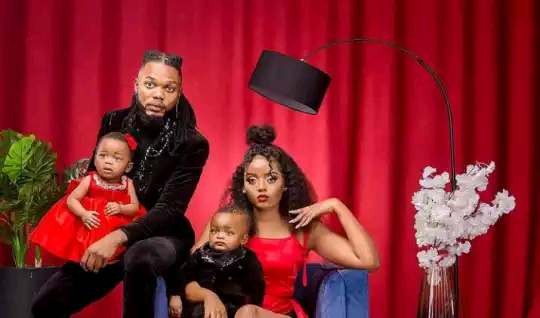 The Dafundas we're blessed with two twins that is a boy and a girl back in last year April (2020). Since their children's birth, they have never revealed the face to their children until this year's Valentine's day when they were having a photoshoot as a family. Showing the faces to their young ones faces was an expectation by their fans.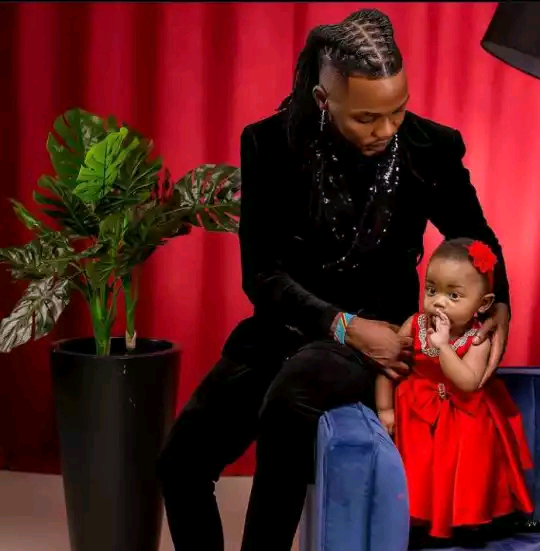 Dufanda himself praised and thanked the almighty God for blessing him with this beautiful and adorable twins and his wife. Dafunda having a family is a symbol of faith in God. He added that he now has a complete family and a full heart too. He did thank all his fans that supported him together with his wife Sarah and asked them to join them in the journey of seeing the Dufandas twins growing.
Well, George Dufanda happens to be a Barber who has amazing hair cuts. This lead him to winning the inaugural afro hair Awards as barber of the year category 3 some years ago. After rising to fame, Dufanda received more clients that is artists, politicians, celebrities, footballers and public figures which lead to the booming of his business. The Dufandas is among the the cute and adorable celebrity couples in Kenya. They also have a YouTube channel called 'Dufanda Chronicles'.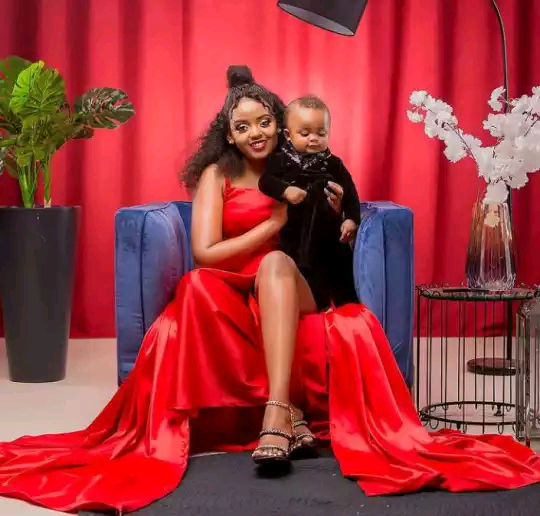 Sarah Kamy did penn down a heartfelt message on how her babies how grown up fast that fast with nothing prepared for the same. She has a feeling of experiencing life once more in their eyes as they light up and also playing and learning of their beautiful creatures. Their journey to life has been intended for grown only.
Now the Dufandas twins have been taken to limelight, fans and netizens will demand more of their photoshoots with the twins in order to watch over their growth progress.
Content created and supplied by: Devgn (via Opera News )