Most people always wish and dream to become successful in life and get a good job.
Kenyans have been left shocked and with questions after a Kenyan lady,Alice Awuor Omito shared her emotional story.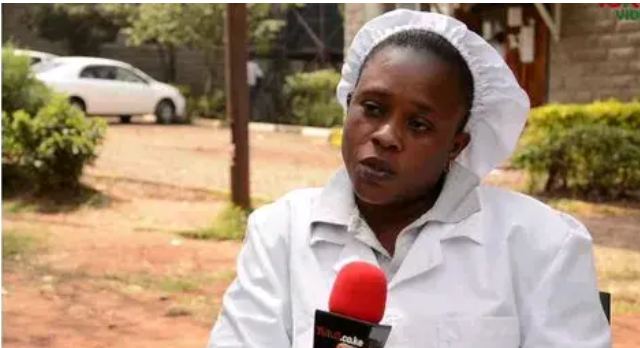 According to an interview with E- Daily she said she us a morgue attendants. However, it is surprising how a lady will do these job but to Awuor that is her dream job. She even dropped out of her nursing school and went to that job. She said,
"I discontinued my studies in nursing and pursued mortuary science because of available job opportunities in the latter field. I don't regret changing professions, not one bit."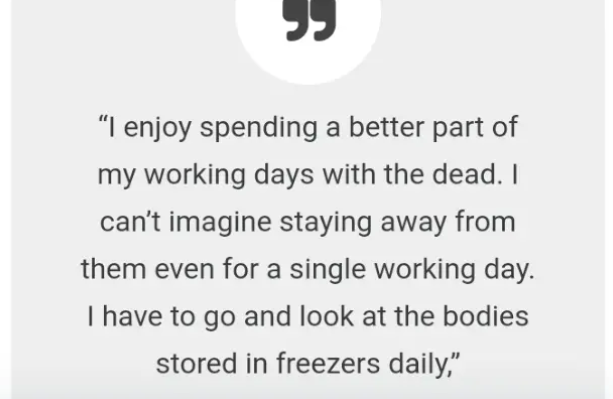 Alice does her job with passion and she went ahead to say that her boyfriend dumped her after he learnt she was doing the job of morgue attendants. Alice added,
"I enjoy spending a better part of my working days with the dead. I can't imagine staying away from them even for a single working day. I have to go and look at the bodies stored in freezers daily."
Kenyans did jot hesitate to react. ReHere are some of the reactions from Kenyans.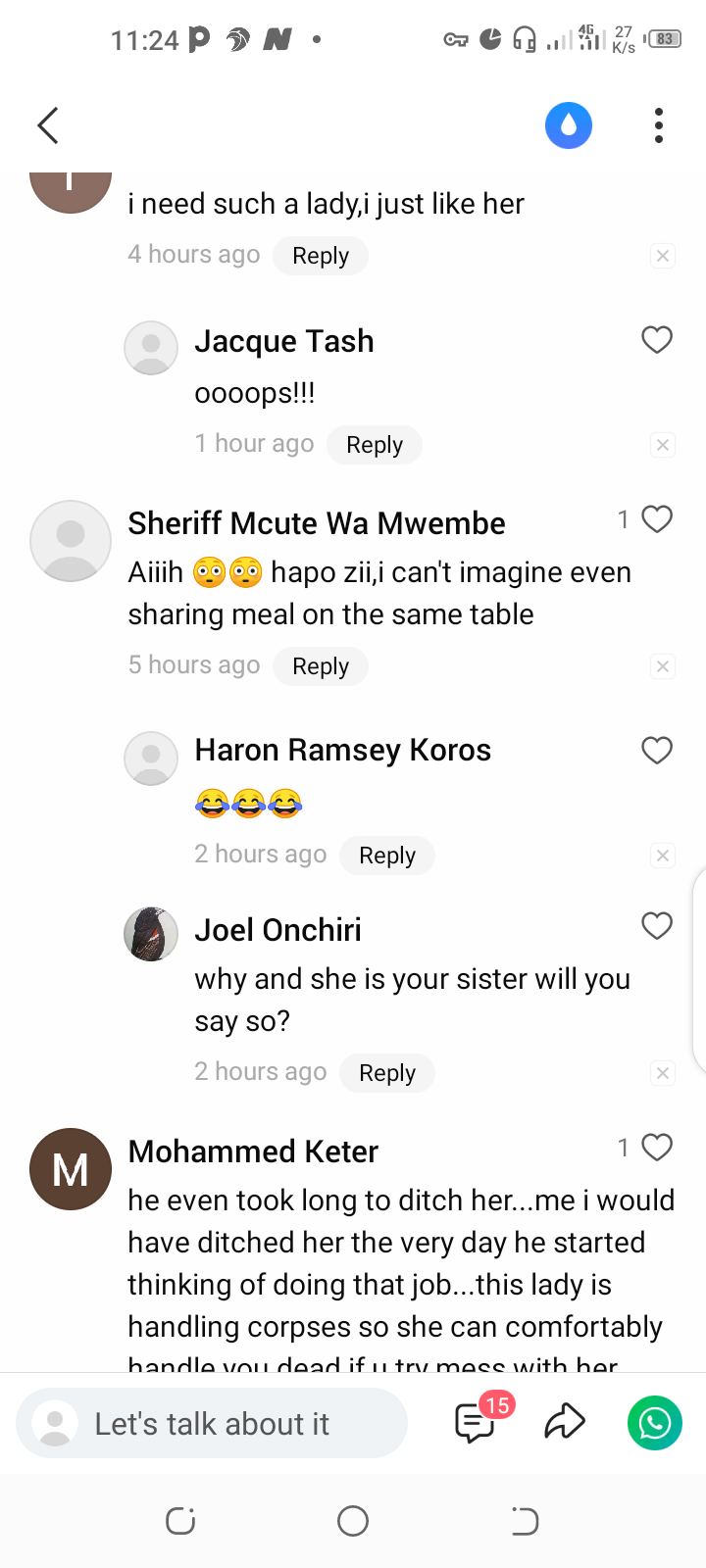 What do you think? Please endeavour to like feel free to share with others and also feel free to share your thoughts and opinion in the comment section.
Content created and supplied by: HotnewsSantos (via Opera News )