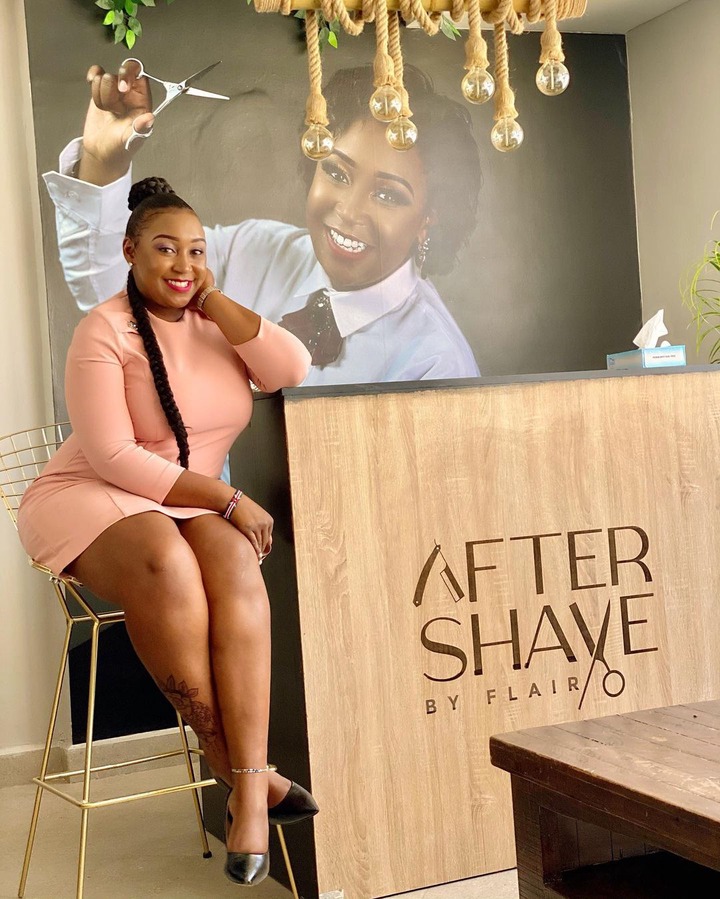 Betty Mutei Kyallo. [All Images | Courtesy]
Media personality Betty Mutei Kyallo has been an internet sensation lately for different reasons attracting the attention of her fans.
A few hours ago, the mother of one took to her official social media account and posted a series of photos together with popular comedian Eric Omondi.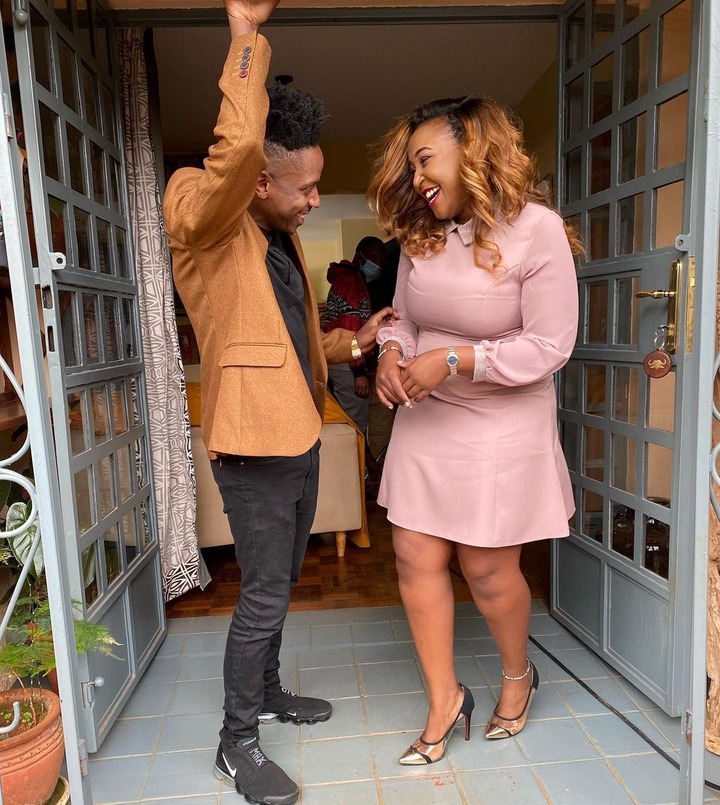 In the photos, Eric is on his knees while the Flair By Betty CEO is moving away as if to turn down a proposal.
She went ahead and captioned the photos stating that she sees lies from a distance and she will not be hurting in 2021, asking Eric to leave when he is left.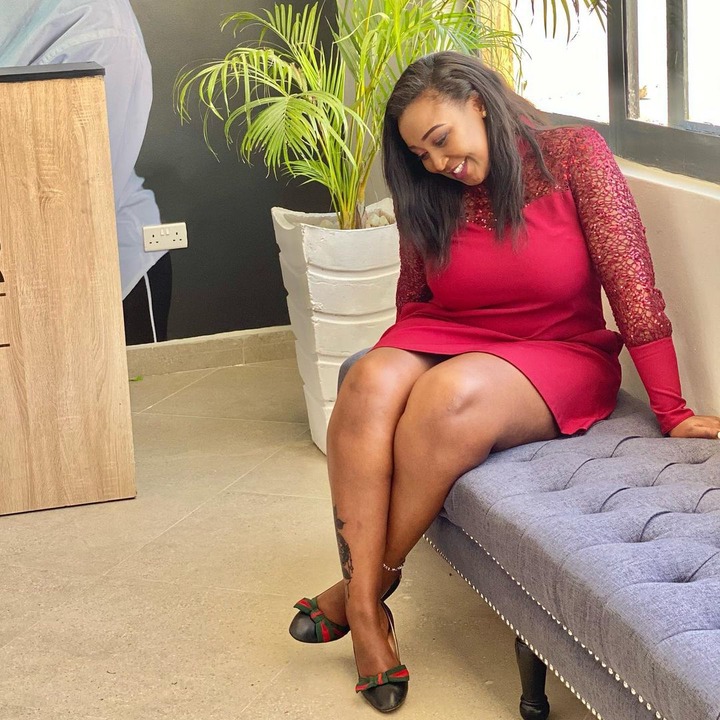 ''Ukiachwa achika @ericomondi... When you see lies from a distance and then you remember we ain't hurting in 2021! We are only prospering and getting loved up 😚😚 @ericomondi #COMINGSOON. Dressed by my clothesline @bettykyallocloset launching soon 😍.'' Betty Kyallo posted on her official Instagram account.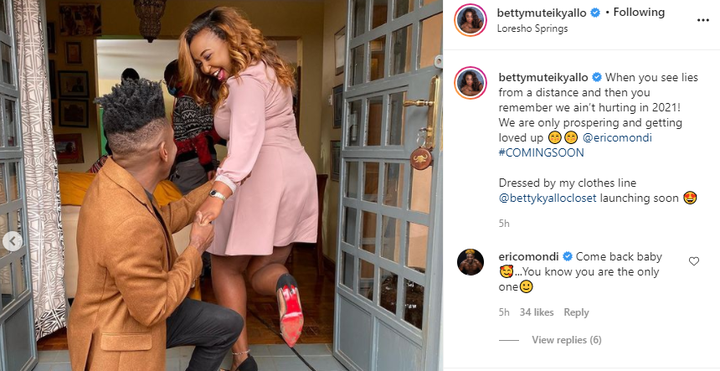 Eric who recently held a show looking for a wife 'Wife Material' went ahead and commented on the post asking betty to come back as she is the only one he has.
''Come back baby🥰... You know you are the only one🙂.'' Eric Omondi replied to Betty's comment about his proposal.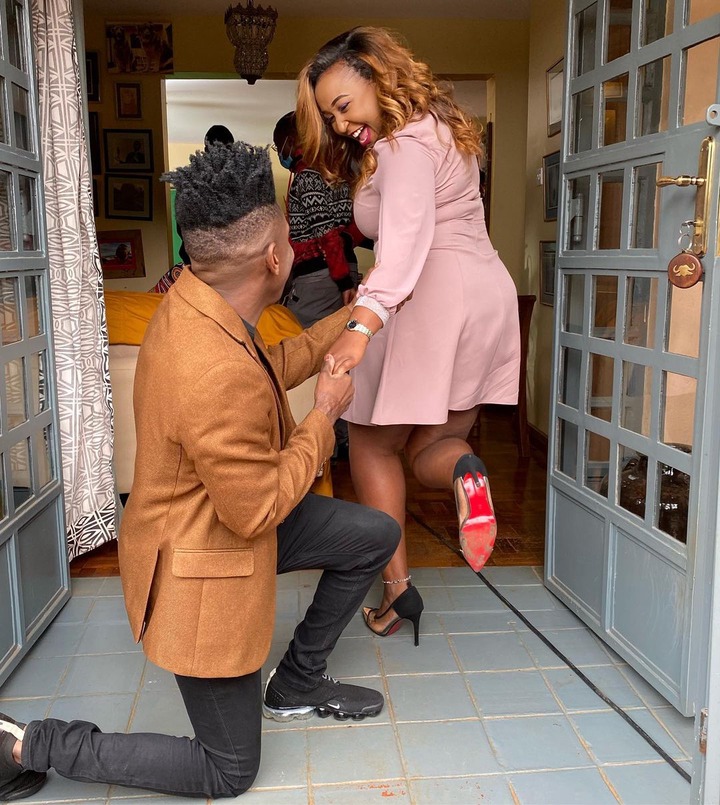 Fans have since reacted differently to the post with some siding with Eric while others urged Betty to accept the proposal and get herself a husband especially now during Valentine's.
Here are some of the assorted commentaries and opinions posted by fans online.
Lorian, ''😂😂wuueeh 😂😂sasa umeongezwa kwa mabibi list ama bado.''
Aizo Ozill, ''Ukipendwa pendeka wewe😂😂.''
Euphamier, ''Ukiachwa na valentine is around the corner hiyo si ni machossss tu.''
Mary Joy, ''Ukipendawa pendeka tu update Bwana... miaka nazo zinasonga sana.''
Dennis Omondi, ''Dramatically Ok your growing older sister we want brother-in-law.''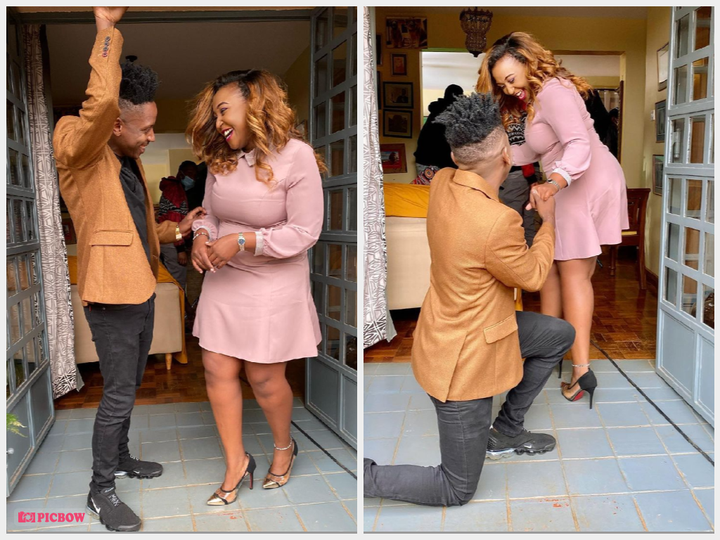 Chris Dizai, ''Kwani mulkua munapendana na hatujui 🤣.''
Juliet Rayyan, ''@ericomondi kwani @i.am__shakila__ hakutoshi au damu ya akuku danger iko ndani yako😂😂.''
Content created and supplied by: KiprutoCollins (via Opera News )