Diamond platinum has been raising discussions over social media. For him being a star and well known artist in East Africa and the rest of the world. Basing on his wealth diamond has managed to set up some of big investments in his country and outside the country.
He is the only artist in Africa who owns the media house called Wasafi TV and Wasafi radio which Is located in Tanzania something that have never been done by any other artists across Africa hence putting him on a higher level of being the most richest musician in East Africa.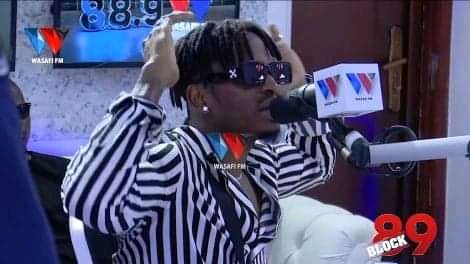 During his live interview on Wasafi radio diamond discloses a lot of things starting from his humble beginning up to now. He was asked about his plans of buying and importing a private jet that could help him to travel in short period of time instead of booking tickets that takes quite some time.
He responded in a simple way revealing that he has bought the jet and they are just handling on issue of importing into the country.
Content created and supplied by: Ridgeboy (via Opera News )