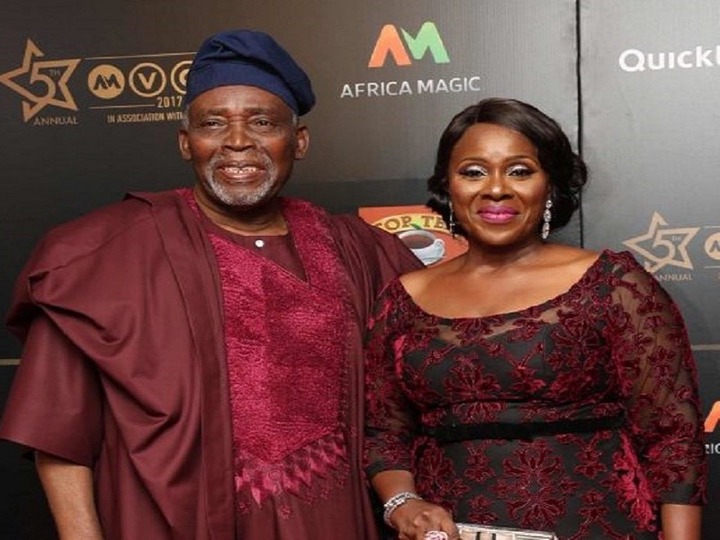 Olu Jacobs is a nigerian actor and films executive.He has featured in several British television series and international films.Olu jacobs has been cherished as a great and highly respected African actor whose fame has farfetched globally.He has served in the Nollyhood industry for 41 good years.His movies and actions have really inspired many lives.If you have not watched one then make a step and search for one,you will a gree with me.He always act fatherly in all his movies.
He was born in 11 July 1942, he is currently 79 years old.He studied at Royal academy of Dramatic Art.He got married to Joke Silva who is 59 years old.She is an actress and tied the knot to her lovely hubby Olu jacobs in 1989 showing that the marriage is 32 years old,what a great achievement especially in the Nollyhood industry!.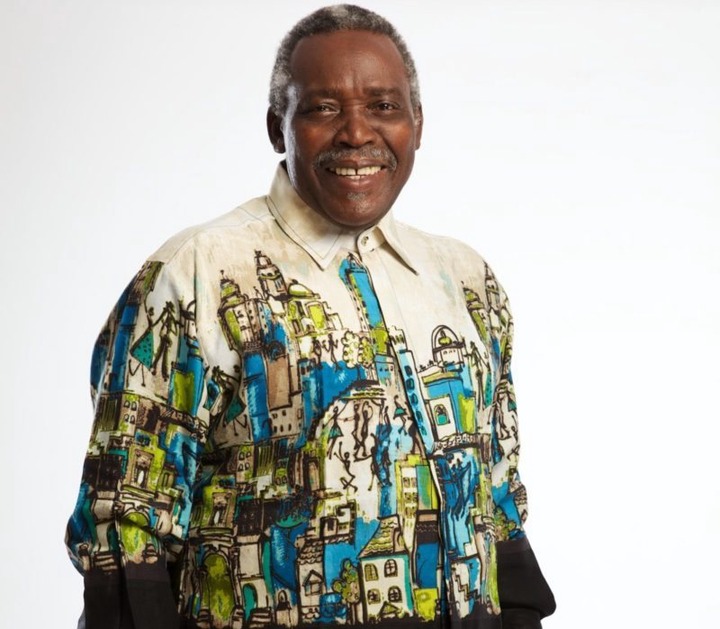 Many people have been left wondering how he has managed to come this far with his wife who is an actress consideration the notion which has lingered the minds of many Nollyhood colleagues.Majority of actors and actress do not imagine of tying a knot with each other.a few who tries it ends up finding it unbearable. But why ?.
Some even ended up taking a ''oath'' never to marry a fellow colleague .But here comes a different case where a well composed,lively,interesting,full of wisdom and knowledgeable Old actor breaks the record.He shocks many people by his marriage which is still alive and kicking despite the mindset behind Nollyhood industry.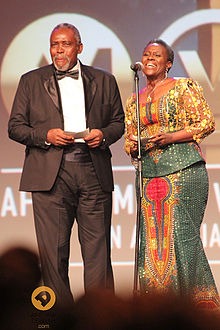 What could be the secret behind this long term relationship,what strategies could he have employed in order to ensure the continuity of his marriage which is almost turning into a ripe old age.
Here are some possible secrets that if we employ then we shall have a peaceful and long lasting relationships.
For a relationship to last longer, one must be able to make sacrifices.we always envy couples celebrating 40 or 50 years anniversary.we forget to think of what each part has gone through in order to reach that stage,especially the commitments and sacrifices put in place in order to make the relationship last for years.All couples want this but they don't have an idea on how to achieve this.
We should first define what we want.It is a problem if we do understand exactly what we want.Before were get into relationship,we should ask ourselves whether the person we have met is the right one or not,by doing this at the first step,we shall avoid landing into wrong partners.
We must be open to one another.Tell him/ her if you enjoy a particular sex position.If your spouse does not perform well during lovemaking sessions,tell him/ her In such away that will not not make irritations but will find fun in it and get impressed.
We should also show how much we love each other.we fell in love with one another for a reason.Praise your woman,tell her how stunning beauty she possesses,even after childbirth.As for wives,tell your husbands how much you love and cherish them.Find ways to keep the relationship lit.
We should develop trust for one another.The most important thing in a relationship is trust,it is the bedrock for all lasting relationships.If you trust one another,you will overcome very very many challenges like false accusations plotted on each other by the outsiders.
We should be humble and forgiving.Nobody except God is Perfect.We all make errors.Men always find it difficult to forgive and forget but for a relationship to last longer,we should be quick to forgive and forget.
Content created and supplied by: Benardpetr (via Opera News )