Few hours ago, The African Princess, Nandy had released her much awaited collaboration song known as "LeoLeo" that she featured Koffi Olomide. The audio song has so far managed to get over 102k views in just 6 hours.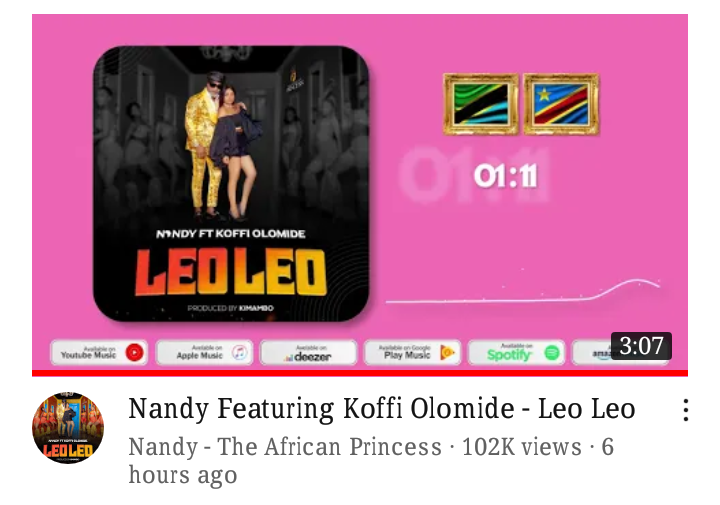 Through and interview with Rickmedia tz Nandy has revealed the exact amount that she has spent in doing a collaboration with the "Waah" song hitmaker, Koffi Olomide.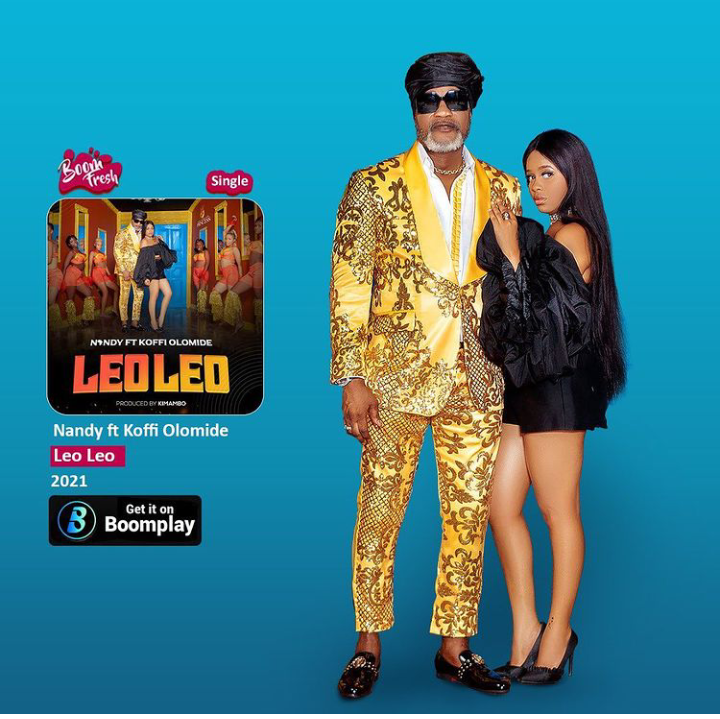 Nandy said that the total cost that she spend in doing the collaboration song is approximately 70 Million Tanzanian shillings which is approximately 3.5 M Kenyan shilings.
Koffi Olomide Is well known to produce music hits only and this can be seen with the success that the "waah" song made within 2 months.
It's her great belief that the collaboration song will do better even to an extent of breaking the record that was set by the "waah" song.
What do you think about this? Will "Leoleo" beat "Waah" song?
Be free to share your thoughts below.
Content created and supplied by: Danteeh_News (via Opera News )