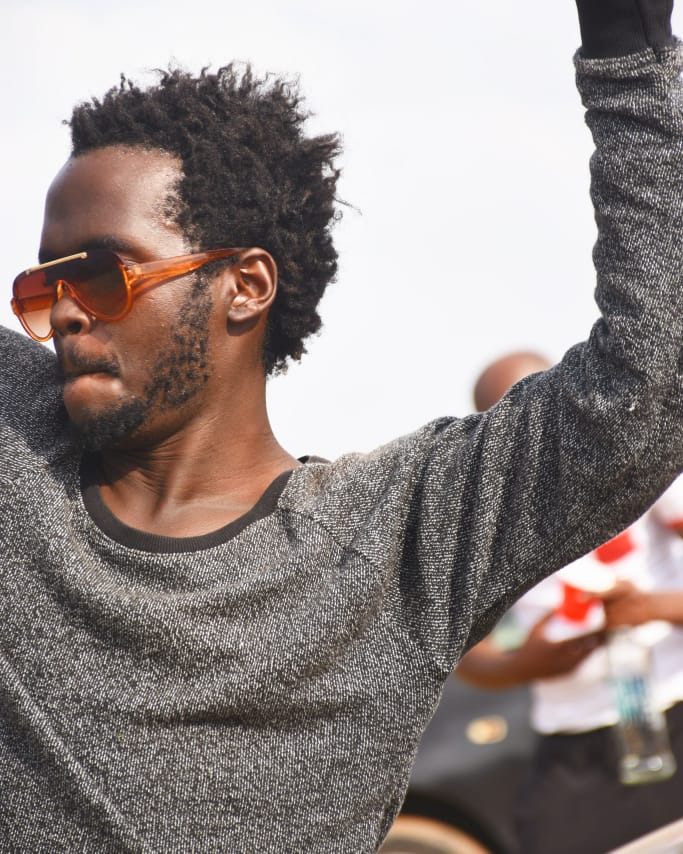 Speaking one on one with music gurus Big Jay L7 and Sokoroh who are making the ghetto a better place through music.
You have an amazing sense of style what can you say inspired your look?
Big Jay L7: The desire to stand out ideally and looks drove me to this style.
Sokoroh: I have always wanted to be extra in everything I do, who doesn't love standing out.
Tell us about your latest song and project?
Big Jay L7: WANAKUNGOJA UDEDI is a project for the ear for years, if your wish is for the best of me make me shine while I breathe.
Sokoroh: It is the best music I have done in my whole music career, you have to check out WANAKUNGOJA UDEDI.
What makes you different(stand out) from other artists?
Big Jay L7: Originality, authenticity, and creativity summed up together make me who you listen to on your stereo.
Sokoroh: As an artist, I walk the talk.
What can we expect from your upcoming album and single? 
Big Jay L7:There is a lot coming your way, big collaborations and big projects.
Sokoroh: A lot of entertainment motivation and circus in all.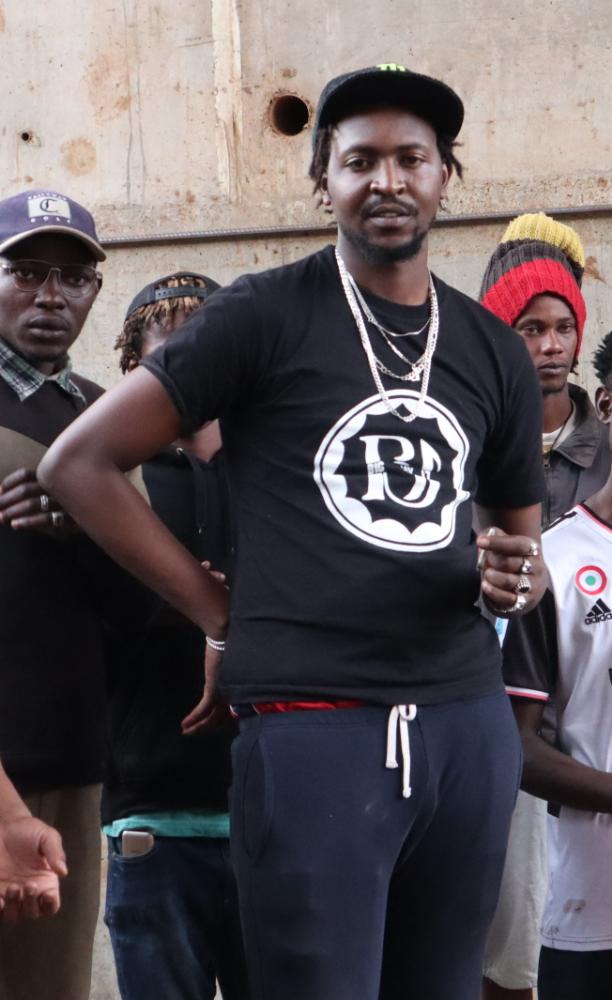 Many people shy away from music but what encouraged you to pursue music and did your family support you in the beginning?  
Big Jay L7: I speak through my music and I can't be shy to speak my opinions, my family has always been there for me thanks a lot.
Sokoroh: My family has been like my backbone I can't shy away from representing the best things I love doing in my life.
What mark would you like to leave in the world?
Big Jay L7: I want to be the point of impact positively on people's lives.
Sokoroh: I would love to be a point of reference for all the good and realness life entails.
Describe to us how you come up with most of your songs/music?
Big Jay L7: Most of my music is created by the feelings and understanding around my life
Sokoroh: My music is me and I am my music.
What difference are you planning to make in the hip-hop industry? 
Big Jay L7: Energy and authentication of the Kenyan Hip Hop industry
Sokoroh: Keeping it real till I make it
What quote/mantra do you live by? 
Big Jay L7: Trust the Process
Sokoroh: To aim the moon to shoot the sun.
As your brand grows and develops how do you wish to give back as a public figure?
Big Jay L7: I'm from the ghetto where we live on a day to day earnings without enough to save, I would bring resources like studios and equipment for my ghetto people.
Sokoroh: I would pass the musical knowledge down the generations.
What is your message to your fans?
Big Jay L7: We are just started We are currently working on an album project together with SOKOROH under JAY P production, the album will be out before August and it will be the best for your ears
Sokoroh: We are now set under JAY P production together with BIG JAY L7, it's now business and music for our fans
Content created and supplied by: kagane_ke (via Opera News )