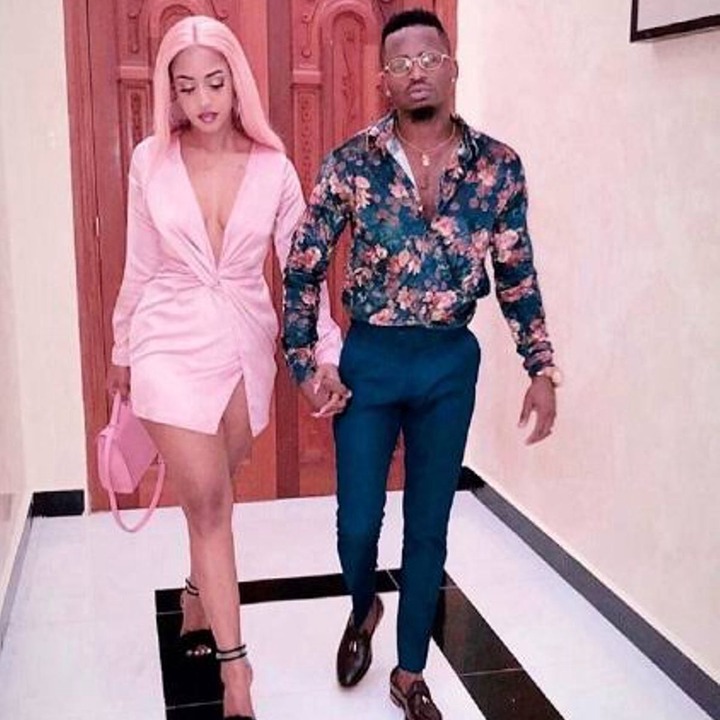 As things are and be it as it may, the bongo musician seems to be downplaying his intentions towards what he really wants from his kids' mothers. Perhaps rumours that were doing rounds on social platforms that he could engage and tie a knot later last year turned out to be his tricks to avoid pressure.
The next step the father of four kids took was to plan and organize well how he could satisfy all his three women with whom he has sired. In fact he started from home, where he met Daylan's mom, Hamisa Mobetto and both with their kid had a fantastic moments.
The socialite lady went on to leak the sensitive clips through her social media pages. She captioned the upload something raised unrest to the rest women. Because it was suspected that the duo had reunited and soon could surprise fans with a wedding. But that didn't occur.
Instead, the second occasion, the boss of Wasafi Records surprised many people when Zari Hassan paid him a historic visit after long fallout. The Ugandan socialite made to Diamond's home where she was accompanied with her two young kids who are said to be Diamond's blood.
This was the time a lot of speculations were made since they way the two had previously aired their dirty linen in public on social platforms,s nobody believed the duo could share a bed again. Even though the socialite denied she didn't rub body with Diamond during her stay at his house.
To bring you into speed, the last season happened when the Kenyan singer, Tanasha Donna made a resolution to see the dad of her kid. After long denial, the Kenyan queen shocked many of her fans when she met Diamond in his house. Imagine, the way she had accused Diamond and claims she made that she couldn't see any possibilities of her getting back to Diamond. The differences they had were beyond reproach.
In good memory, all this took place the previous year. And now this year, we are seeing the repeat of the same about to happen. This time round the Tanzanian artist has started last to first method. As you are aware, a couple of days ago, mama Naseeb Junior has started the race. Tanasha Donna went to spent good time with Diamond together with her kid. Probably next could be Zari and end the race with Mobeto.
In my honest opinion, Muslims are permitted to have as many wives as they can so long as the man is able to make their ends meet. Let the WCB CEO and MD take a step and walk to aisle with his three women and end the pressure.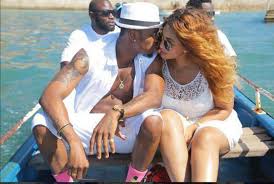 Content created and supplied by: Logan's (via Opera News )