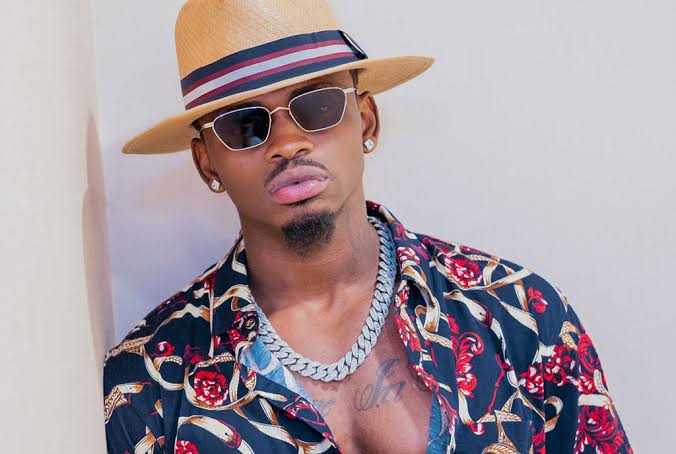 Diamond Platinumz [Photo|Courtesy]
Tanzanian musician Chibu Dangote who is popularly known as Diamond Platinumz has yet again achieved what many musicians just dream of.
The 'Waah' hit maker began his singing career as a young man with only talent. He has worked hard to achieve all that he has right now.
Apart from singing he is also a business man who owns various businesses. He has a music record label called WCB record label. He also has a radio station and Television station which airs entertainment and other programs.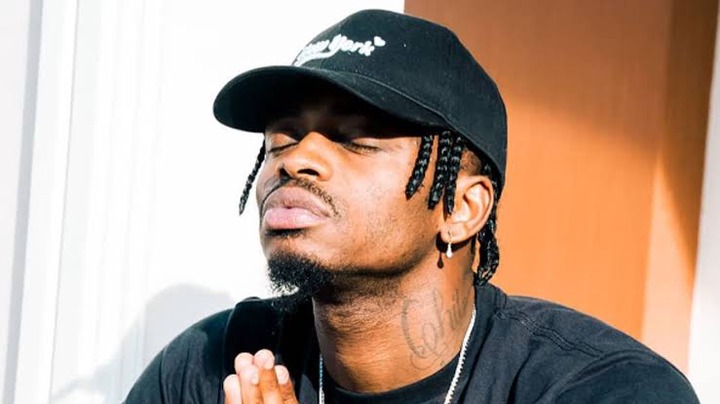 Diamond Platinumz [Photo|Courtesy]
Diamond is one of the most respected and admired musicians in Tanzania and across Africa. He has achieved many goals including taking home various awards as best musician with various hit songs.
The singer has offlate been breaking records not only in East Africa but also in Africa. He became first musician in Africa to achieve 55 million views on YouTube in three months.
This was after his hit song 'Waah' featuring Congolese star Koffi Olomide garnered 55million views. The song became a worldwide dance song with various dance styles being initiate through the song.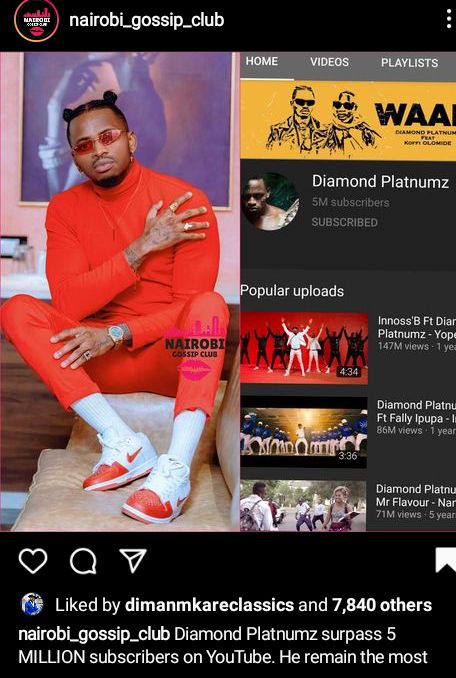 When we thought he has enough achievements after the 'Waah' song breaking a record,Diamond has proved that he is not yet done with making his country and nation proud.
He has yet earned another blessing from YouTube. He has become most subscribed musician on YouTube with 5 million subscribers.
This is a milestone that many dream of,it is something that every musician wish for and because of his hard work and determination,Diamond has cracked the code.
Congratulations Simba.
Content created and supplied by: Mercystudio (via Opera News )