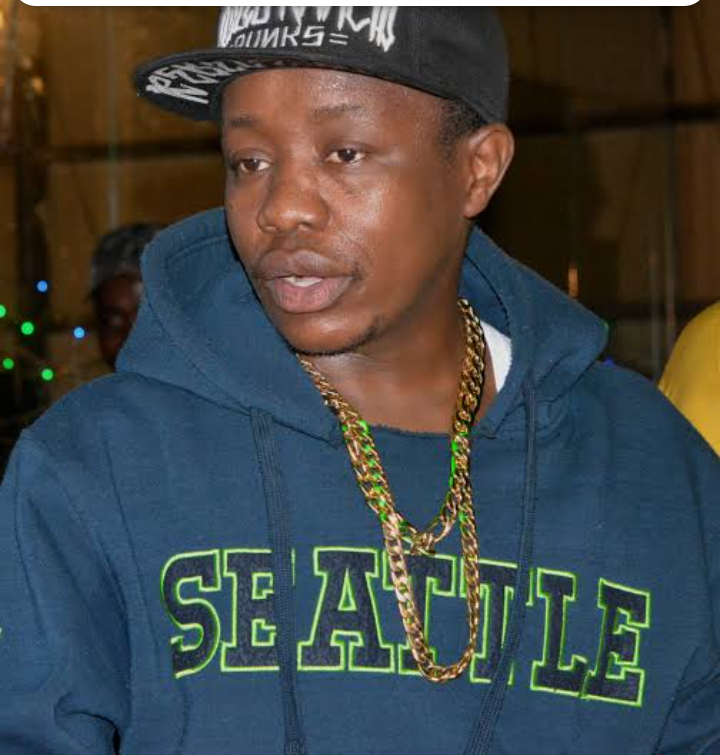 What a bsd way to end a holy day. Christans all over the world consider sundays holly because they set it a side as their sabbath, a day just to praise God and rest.
This evening, the mugithi lovers, music industry and kenya at large are morning the death of an iconic mugithi musician Mighty Salim.
Mighty Salim's death has been announced through his die hard fans on their social media abd honestly, it is not that easy to accept that, that person you love is no more.
According to one fie hard fan by the name Dennis Saruni, Mighty Salim has passed away this evening after a long battke withKudney faulure.
"Being a die hard fan of mugithi, death has hit us again reLly harx. We have lost a legend, Mightt Salim after a long battle with kidney failure" posted Dennis saruni.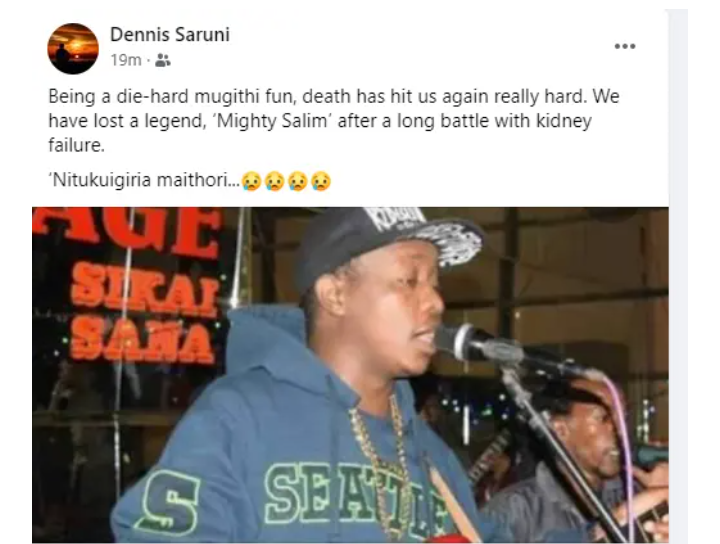 Not so much is known as at now ti do eith funneral plans but alk we praying fir is that he rests in perfect peace.
Content created and supplied by: Veedee (via Opera News )