ENA Couch Bus services is leading bus services covering most parts of Nyanza.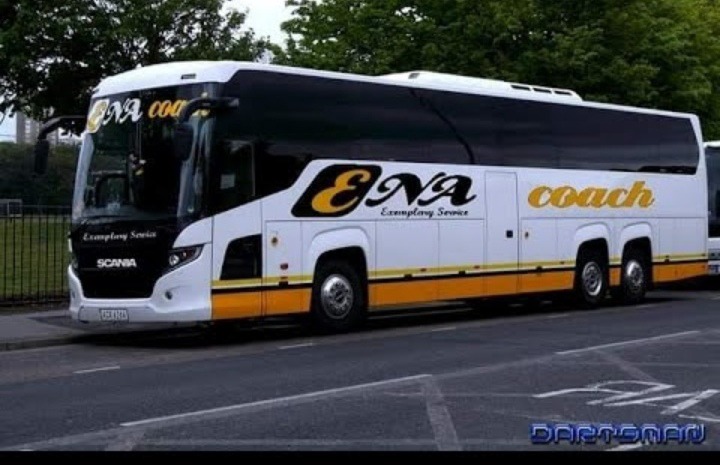 Before ENA Couch came, people along these routes were using Transline Bus services to send their parcels. It is alleged that these two companies are owned by people from Kissi. In Nairobi town ENA Couch offices are located KPCU while Transline offices are located at Afya Center.
It is alleged that these two companies have rude and unprofessional employees. One of the clients of ENA Couch has expressed her dissatisfaction after her parcel that was sent to Kisumu on 3rd February failed to be delivered up to date. The client explained how attempts she has been making to get her parcel thwarted. Still in the mission of wanting to get her parcel, she received a slap from one ENA Couch employees pictured below.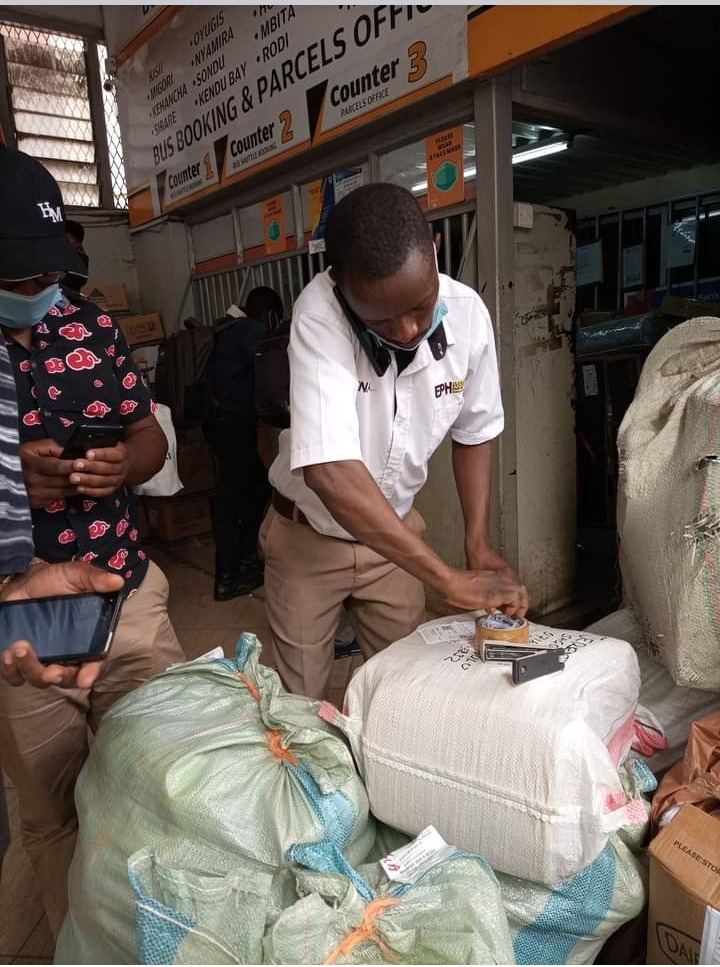 This frustrated client had only one option, that is to report this to the police.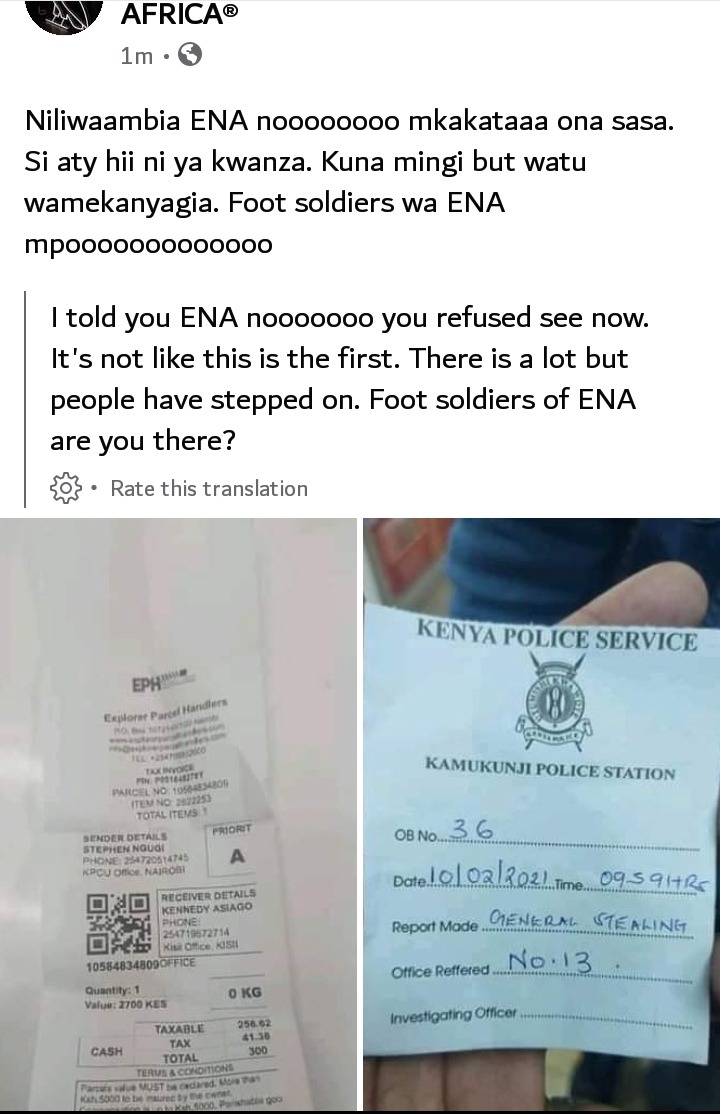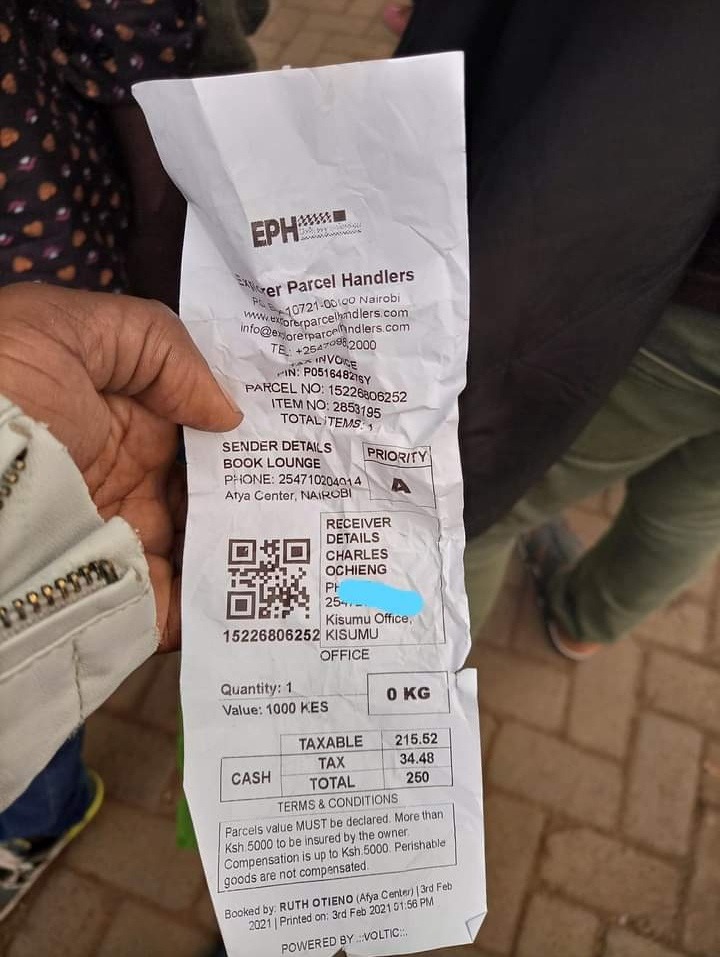 It is alleged that cases of parcels missing from ENA Couch offices have become rampant since January 2021.
ENA Couch Bus management will therefore have to appear before court to defend the allegations and possibly assault. Also from the reactions of netizens, the company might end up losing some of their clients.
Content created and supplied by: Ayara30 (via Opera News )