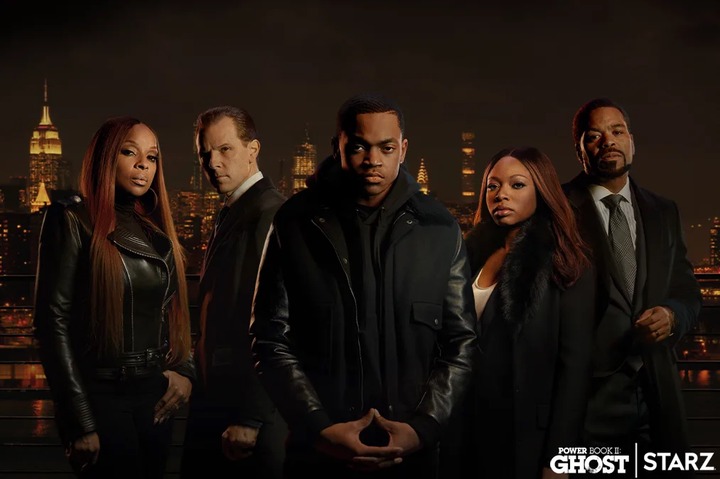 Let's recap a bit
Power Book II: Ghost is an American drama television series created by Courtney A. Kemp that premiered on September 6, 2020.The series is a spinoff of the long-running series, Power. In September 2020, the series was renewed for a second season.
Power Book II: Ghost picks up the narrative just a few days after the Power finale. The sequel then follows Tariq navigating his new life, in which his desire to shed his father's legacy comes up against the mounting pressure to save his family. Along the way, Tariq gets entangled in the affairs of the cutthroat Tejada family, adding further complications as he tries to balance his drug operations with his education, love life, family affairs, and mounting pressure from Cooper Saxe.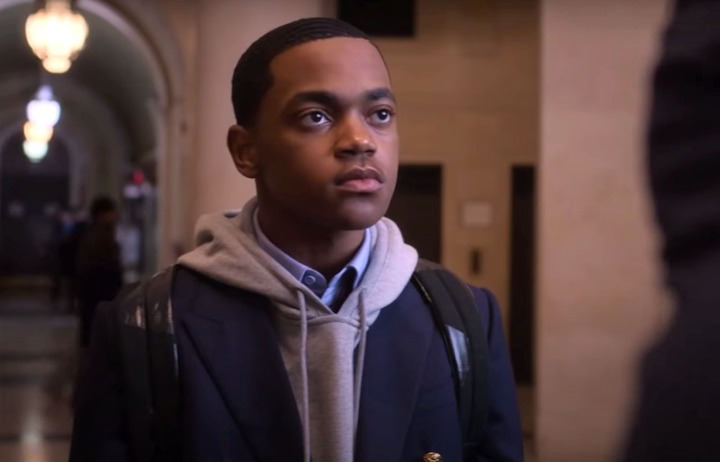 Main characters:
Michael Rainey Jr. as Tariq St. Patrick, the son of James "Ghost" St. Patrick and Tasha Green-St. Patrick, Who is slowly following his father's steps as a drug dealer
Shane Johnson as Cooper Saxe, the attorney prosecuting Tasha, following failed attempts to catch Ghost
Gianni Paolo as Brayden Weston, Tariq's best friend and former roommate at Choate and Current room mate at Stanfield, he is also selling drugs with Tariq
Melanie Liburd as Caridad "Carrie" Milgram, one of Tariq's professors who has a secret relationship with Zeke
Lovell Adams-Gray as Dru Tejada, Monet's son and brother of Cane and Diana
Daniel Bellomy as Ezekiel "Zeke" Cross, Monet's nephew and Carrie's new love interest
Quincy Tyler Bernstine as Tameika Washington, an attorney formerly affiliated with Saxe
Paige Hurd as Lauren Baldwin, Tariq's classmate and love interest
Woody McClain as Cane Tejada, ruthless gangster and brother of Dru and Diana
Justin Marcel McManus as Jabari Reynolds, Carrie's ex-boyfriend and Tariq's professor (season 1)
Method Man as Davis Maclean, Tasha's lawyer who looks to win at all costs
LaToya Tonodeo as Diana Tejada, Sister of Dru and Cane who is also in the drug business and Tariq's love interest
Mary J. Blige as Monet Stewart Tejada, queenpin of the Tejada drug cartel. Mother of Cane, Dru and Diana
Naturi Naughton as Tasha St. Patrick, Tariq's mother and Ghost's ex-wife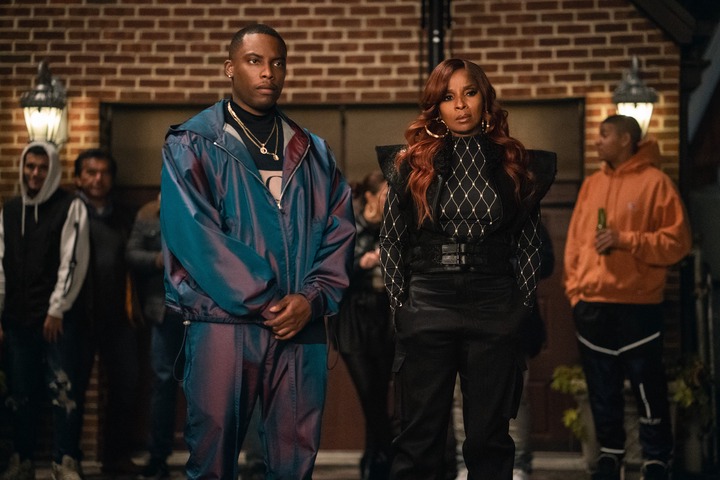 Recurring
Kathleen Garrett as Judge Nina Larkin, the judge presiding over Tasha St. Patrick's case
Debbi Morgan as Estelle Green, Tasha's mother
Paris Morgan as Yasmine St. Patrick, Tariq's little sister & Tasha's daughter
Victor Garber as Simon Stern, Ghost's former business partner
Sung Kang as John Mak, an attorney formerly involved in the Lobos-Ghost investigation
Mark Feuerstein as Steven Ott, the representative of the political party Ghost was part of
Sherri Saum as Paula Matarazzo, top investigator and right hand of Davis MacLean
Berto Colon as Lorenzo Tejada, Monet's incarcerated husband, the real leader of the Tejada operation
Shalim Ortiz as Danilo Ramirez, an NYPD officer stationed in the Tejadas' backyard of Queens, NY, and Monet's boyfriend (season 1)
Lightskin Keisha as BruShandria Carmichael, Tariq's classmate
Larenz Tate as Councilman Rashad Tate, Ghost's former political rival
Glynn Turman as Gabriel, uncle to Ghost
Brandi Denise Boyd as Epiphany Turner, a stripper single mom, who worked together with Tasha
Cory Jeacoma as Trace Weston, Brayden's entitled brother
Marcus Anderson Jr. as Lil' Guap, the Tejada's partner, before Tariq
Monique Gabriela Curnen as Blanca Rodriguez
David Zayas as Uncle Frank, a relative of the Tejadas who tried to set them up (season 1)
Brittani Tucker as Chelle, Rel's ex-girlfriend now Cane's girlfriend
Andrea Lee Christensen as Riley Saxe-Merchant, Cooper's niece and Brayden's new love interest
Donshea Hopkins as Raina St. Patrick, Tariq's twin sister
Bradley Gibson as Everett Neal, Dru's new love interest
Michael J. Ferguson as Francis "2-Bit" Johnson, a convicted felon formerly associated with Andre Coleman and Tommy Egan
Elizabeth Rodriguez as Paz Valdes, Angela Valdes' sister
Luenell Campbell as Ms. Richards, Spanky's mother
Alix Lapri as Effie, Tariq's former business partner/girlfriend at Choate
Laz Alonso as Samuel Santana, a detective investigating the death of the GTG assassin on the faculty grounds
Jackie Long as Rico Barnes, the man who provides the drugs for the Tejadas to distribute (season 1)
Joseph Sikora as Tommy Egan, Ghost's childhood best friend
Denim Roberson as Cash Grant, LaKeisha Grant's son and Tommy's surrogate son.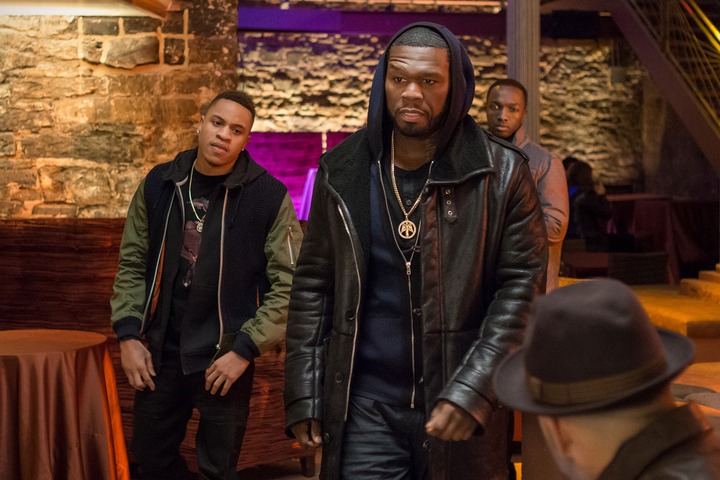 Last episode ,which is episode 10 ,Tariq reveals that he killed his father,Ghost for his family. It clearly shows that the guy is following in his dad's footsteps cause as u recall in power season 1,Ghost is insistent about finding away out for his family.
But don't listen to me watch it in this linkhttps://www.showbuzzdaily.com/articles/showbuzzdailys-top-150-sunday-cable-originals-network-finals-9-20-2020.html
Content created and supplied by: Truefacts254 (via Opera News )