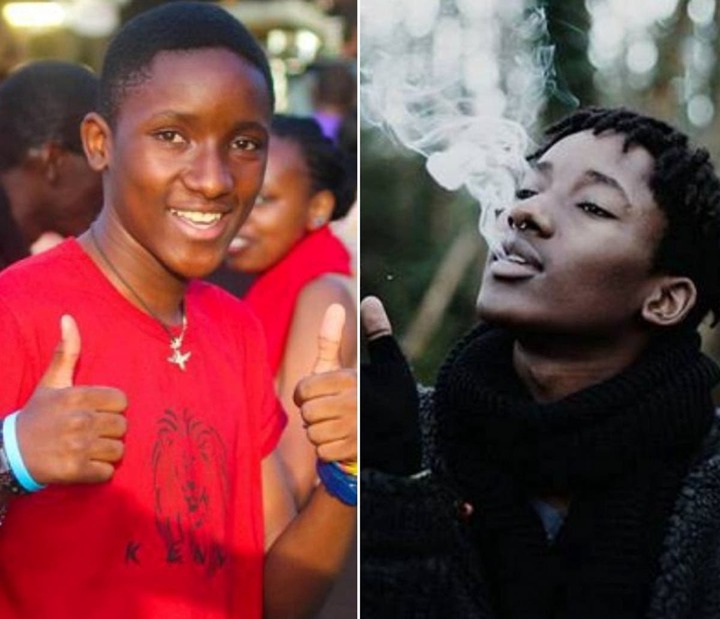 Ian Nene, known to many as Almasi, who shot into fame through the once-popular TV drama Machachari which was aired on Citizen TV has yet again hit media headlines . Almasi who played the role of the cool kid in the defunct Citizen TV show endeared fans with his prowess in the queens' language and flamboyant lifestyle. However , his life is now enshrined in shocking controversies.
Almasi had relocated to the United Kingdom to father his education and after landing there, he completely changed leaving many who knew him shocked. The actor started rocking weird outfits and pulling stunts which many associated with members of LGBT. In the most shocking incident, he went on to introduce his white boyfriend, leaving Kenyans surprised. The former actor boldly paraded his mzungu boyfriend and from the look of things, they are madly in love.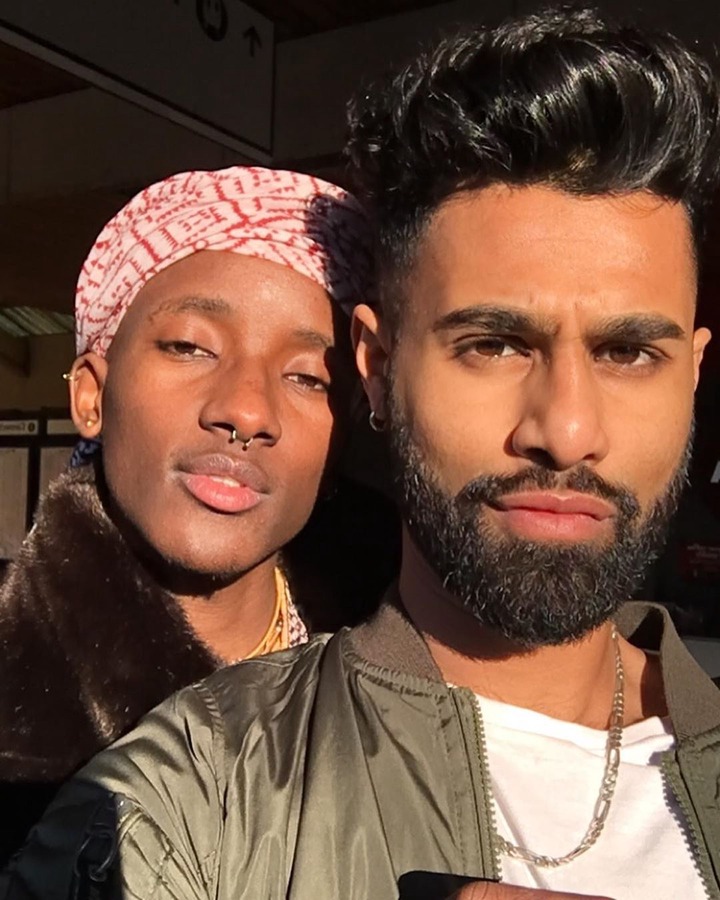 The actor who graduated recently from the University Of Kent in the UK , has in the past raised eye-brows with his cross-dressing sparking rumors that he could be gay.While reacting to those who questioned his changed lifestyle, he claimed that he's just a young man in a quest to discover himself. He however, hit at those judging him from his acting days in Machachari that 'Almasi' is long dead. Recently, he also revealed that he has converted from Christianity to Hinduism.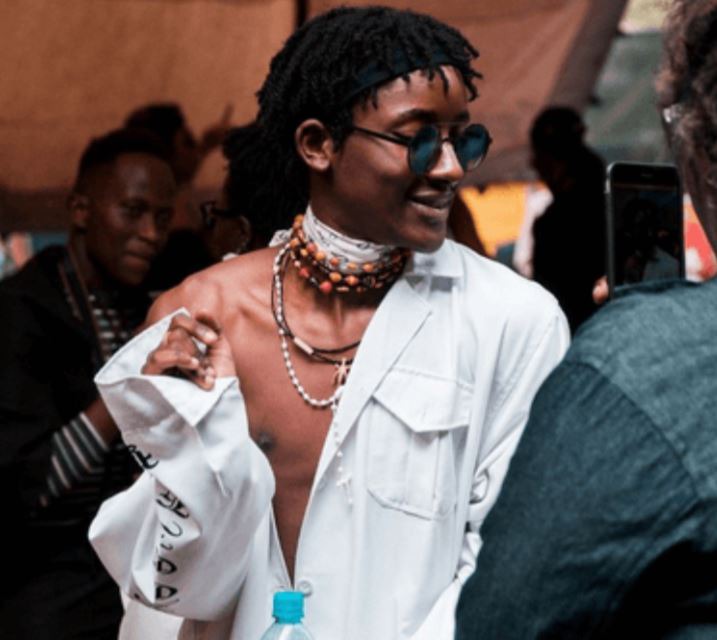 He captioned the photos: "Eternal Friends to Eat Together, Pray Together, Slay Together #Rafikiiiiii"
In another incident, the actor again angered Kenyans when he was spotted sharing a series of photos that were suggestive of him being a devil worshiper . Almasi posed in a red background with his fingers intertwined thus forming a triangle which appeared to have something like an eye in the middle.
Many associated it to the sign of Illuminati .Almasi's fans, followers and critics kept scratching their heads as they tried to figure out what on earth the actor was trying to achieve with the snaps. One of the actor's followers even joked that soon, the rumor mill will suggest he is an ardent supporter of Free Masonry.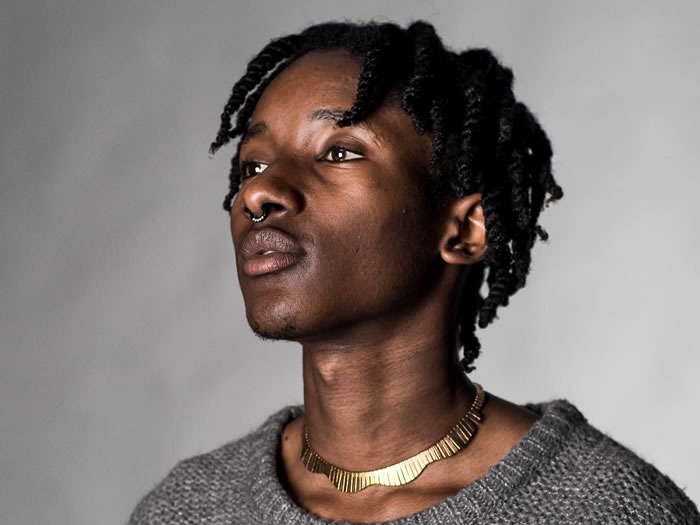 However, harsh critics were just not here for it and asked Almasi to get a grip and stop acting out already. Flashback a little bit to the numerous times he has been caught rocking dress-like attires and posing with his bare chest facing the camera, giving hints he is gay.
The actor came out to dispute claims that he was gay .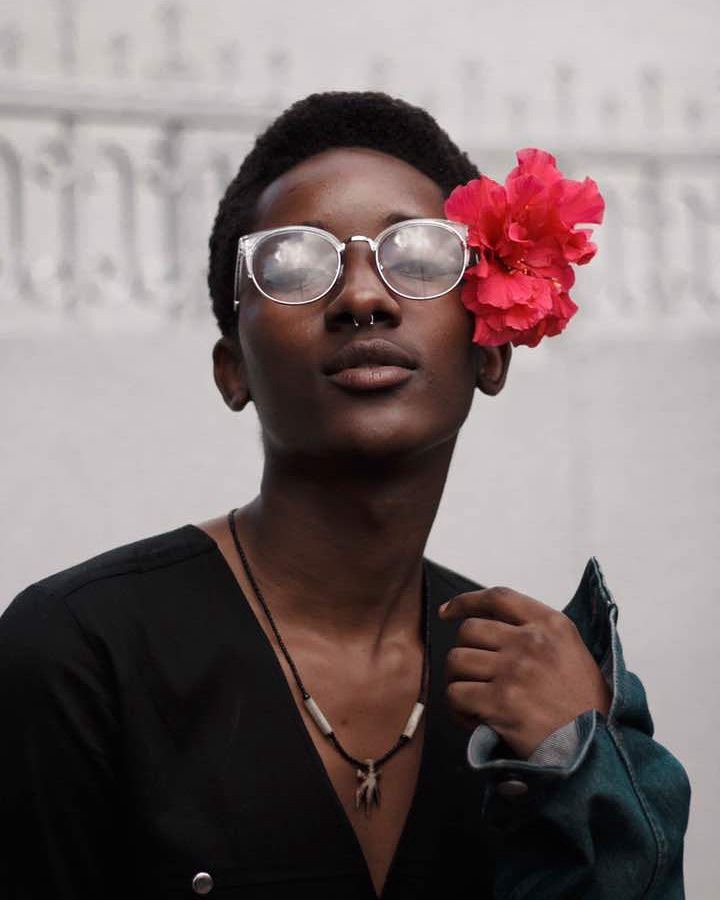 "People will always look for something to say to fill up their False Ego. It's interesting to see that a majority of people have no clue what I do and who I am, yet they think they have the right to judge and critique my actions. For anyone dealing with anything similar... Just remain focused. The truth will be out in the end," he posted.
And just so you may know, Almasi says his choice of dress may have a very valid reason. This because he is a Vaishnava.
Content created and supplied by: Hotspot360KE (via Opera News )