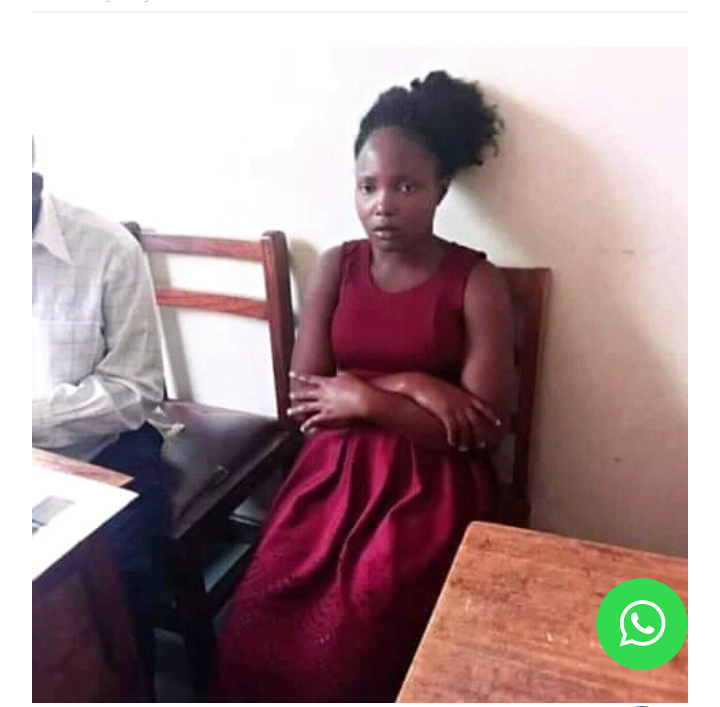 It is so sad for a young man to died while still very young. A Ugandan radio presenter by the name Allan Mandela was killed by his girlfriend Loyce Mbaine when she went to hospital to get tested. After the test, the test showed that she was positive. She was very much annoyed.
When the woman was found HIV positive, she suspected that the boyfriend had infected her so she made a plan of killing him. Allan Mandela who was a sports anchor at Hunters Fm in Kampala Uganda.
The two lovers, Allan and Loice have been in a relationship for close to three years. Loyce Mbaine is a receptionist at 92.2B Fm. She is believed to kill her boyfriend after the doctors revealed that she was HIV/AIDS positive.
Loyce Mbaine is suspected to have hit her boyfriend with an object which penetrated into his body. Loyce currently in police custody awiting for investigations to be carried on si that she can be arraighned in the court of law.
Mbaine herself confessed to have taken that action because she was found HIV positive. May the deceased's soul rip.
Content created and supplied by: PirnAbis (via Opera News )