I am single and searching (desperately) so every other February there is just one thing I am always looking forward to, the memes.
Call it the month of love, February, which is actually wrongly named and should actually be something like that month of exploitation. The month the boy child is expected to treat the girl child as if he is the only one in love and that is why ever other February the valentine related memes make headlines.
2020 men were heading to was it Lesotho for a meeting on 14th and that was just hilarious now this year it just happens that men will trying to heal the nation as they set out in a prayer mission on the 14the, Nations day of prayer and fasting against covid 19 and people can't stop laughing about it.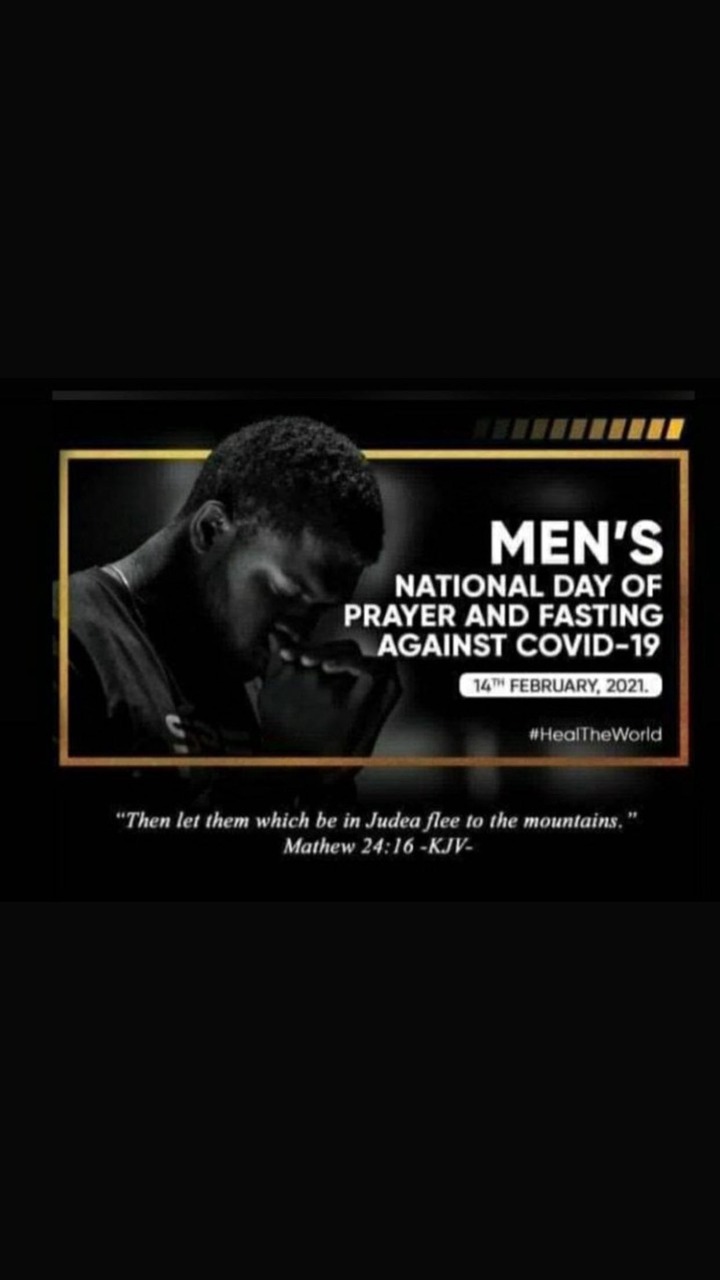 Here are Sim of the reactions.
Ann, "😂😂😂😂 just never gets old this one."
Jeff, "I have my bible and my camping bag ready."
Dorkas, "Not again😂😂😂"
Jenn, "It was the stingy men thing and now this one."
Kevo, "Treat your wife or lady or exploit your lotions and right hands."
For me I am so attending the prayer.
Content created and supplied by: fortune_omosh (via Opera News )