Mange Kimambi is a socialite turned activist who before she jumped to prominence as an activist, she was a well-known blogger who is known for bringing litte known details and gossips about celebrities and prominent people in Tanzania.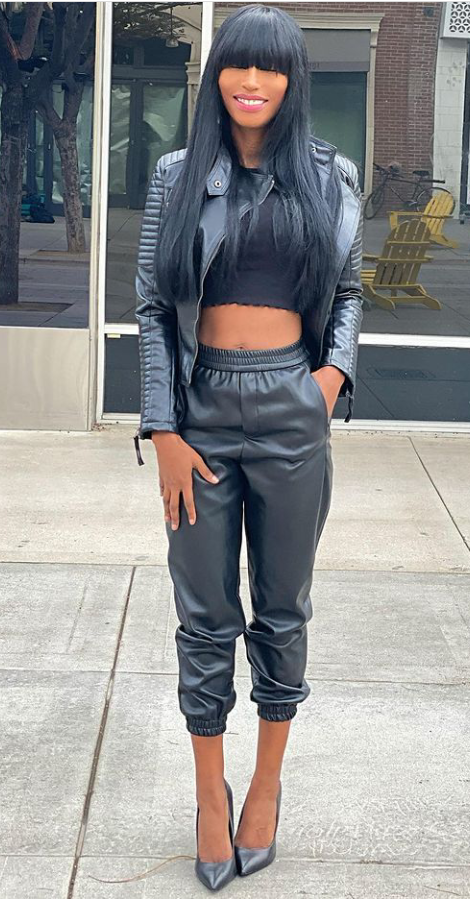 [Photo; Courtesy]
Currently, Tanzania is at blaze after a well-known Wasafi signee Rayvany shared a video getting cozy with a minor, Paula Kajala on Valentine's day.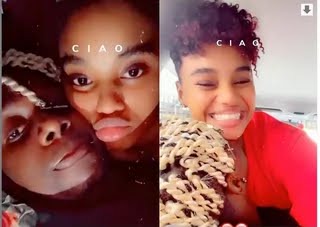 [Photo; Courtesy]
According to her mother Fridah Kajala, she condemned Number one hit maker for getting involved with a form five student.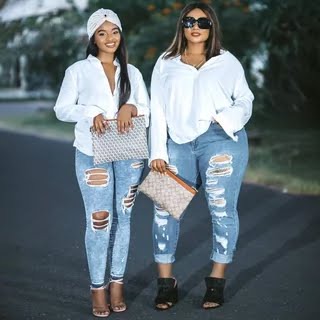 [Photo; Courtesy]
She went ahead to blame Diamond's ex-lover Hamissa Mobeto for having her hands dirty too. Fridah stated that the two (Hamissa and Rayvany) got her daughter Paula drunk before recording the video.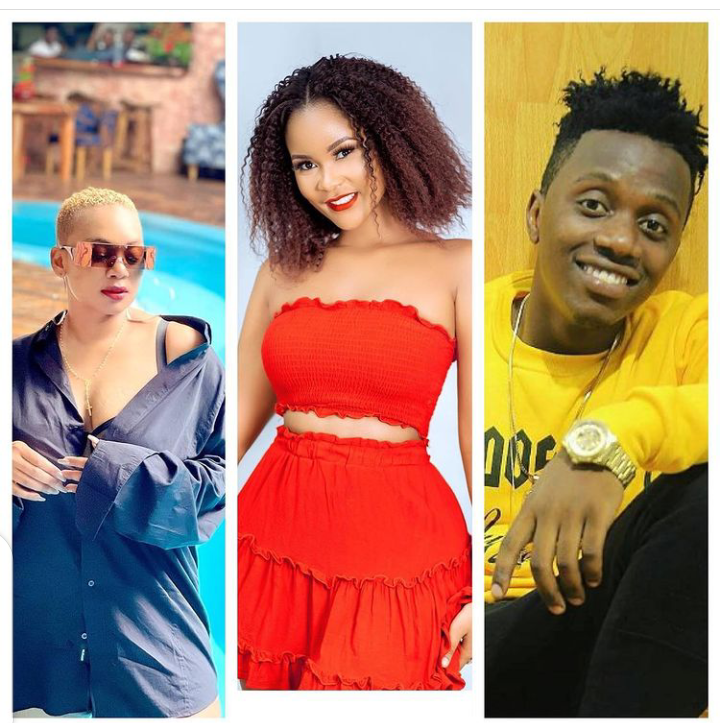 [Photo; Courtesy]
"Ilikuwa tarehe 9 saa 6 mchana Hamisa Mobeto aliniomba kutoka lunch na mwanangu, sikuona haja kumkatalia kwa sababu nilijua yeye ni mzazi ambaye ana mtoto pia wa kike. Kumbe ndo hiyo siku alitake advantage kwenda kumkutanisha na rayvanny kwa manufaa yake binafsi, walimrubuni mtoto mdogo kwa kumnywesha pombe, wamemrecord video Chafu"
As Tanzanians expected, Mange was supposed to give clear details about the current situation with the allegations. Unfortunately, the case seems to be so intense to a point that Mange is washing her hands on this.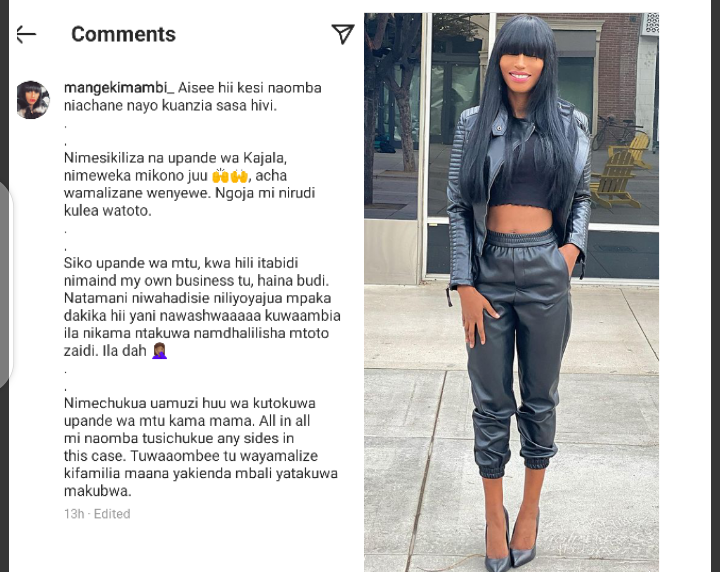 [Photo; Courtesy]
Her action has raised eyebrows on the current state of the case, given that Fridah is a school-going student even though her age is not yet clear.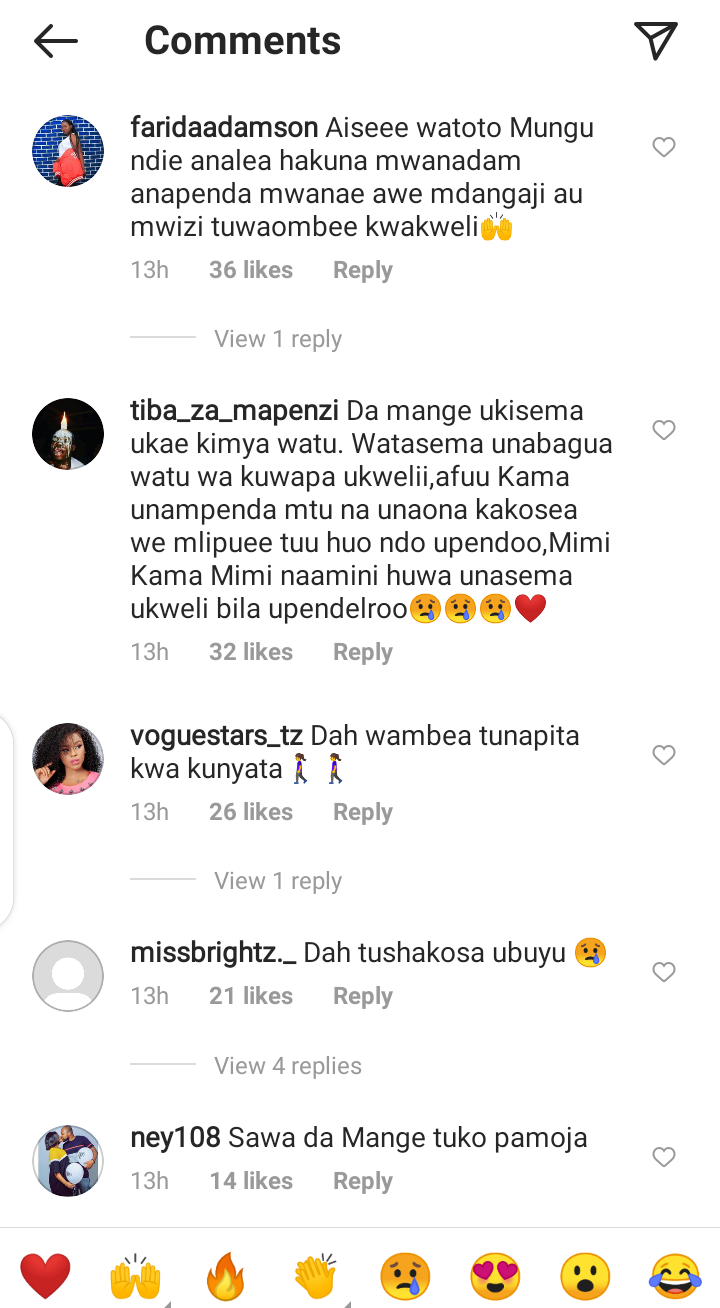 [Photo; Courtesy]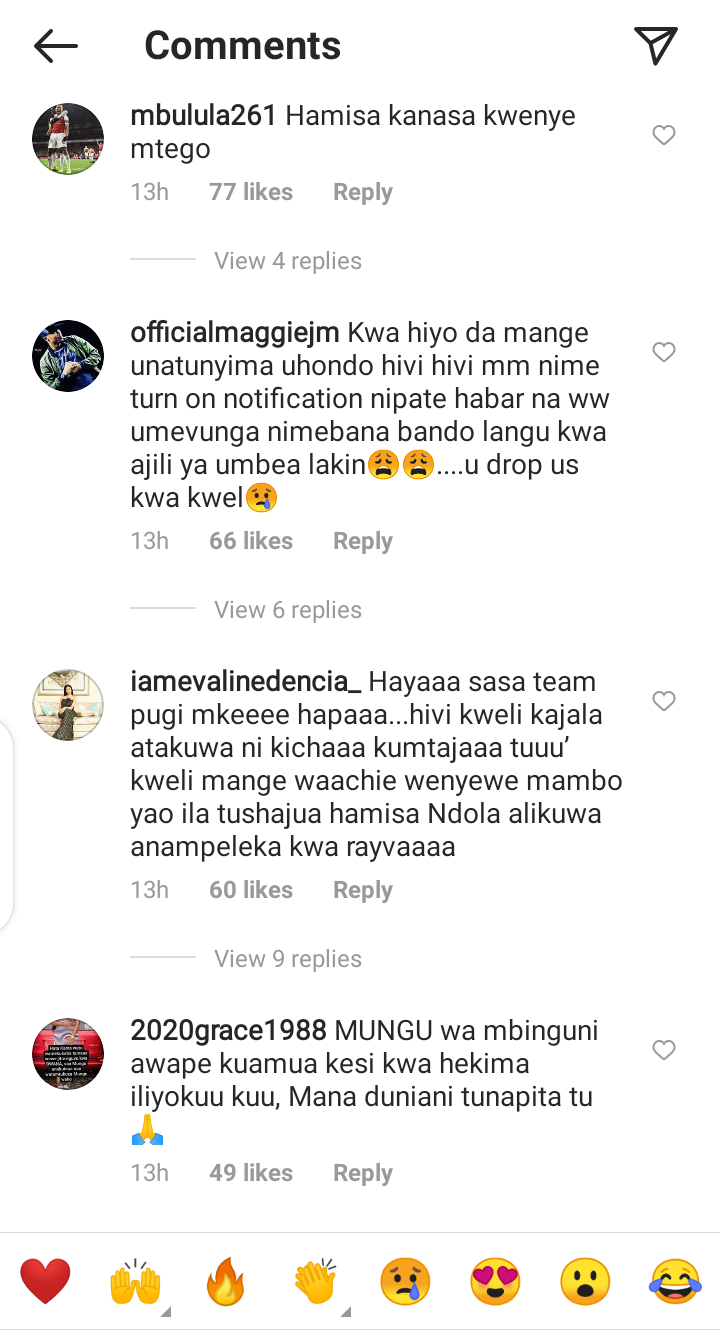 [Photo; Courtesy]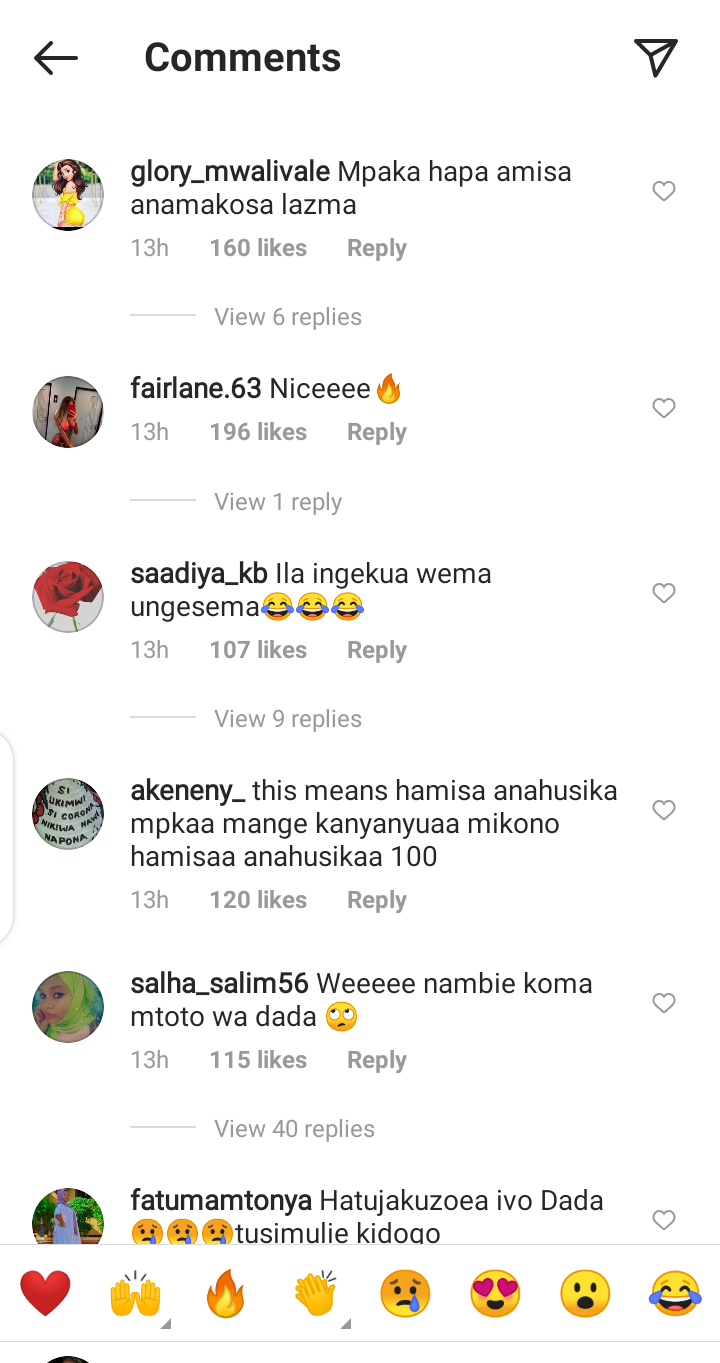 [Photo; Courtesy]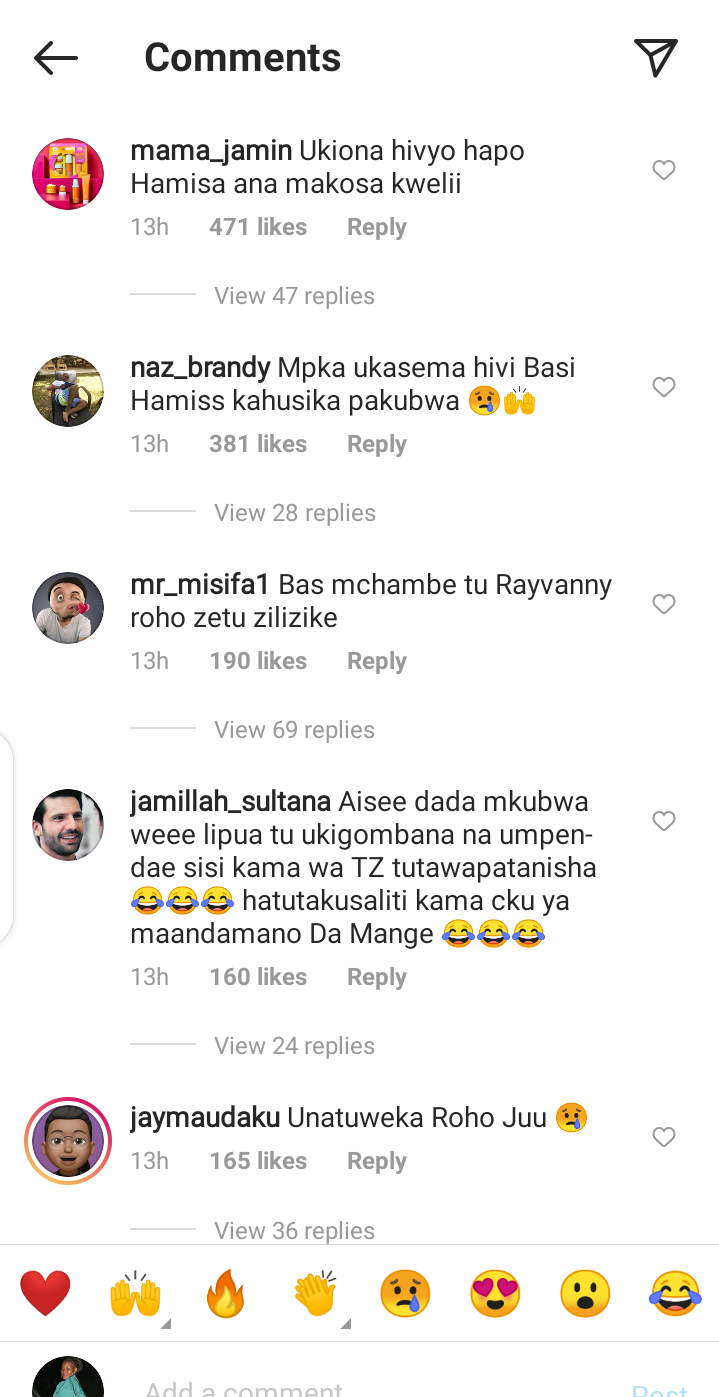 [Photo; Courtesy]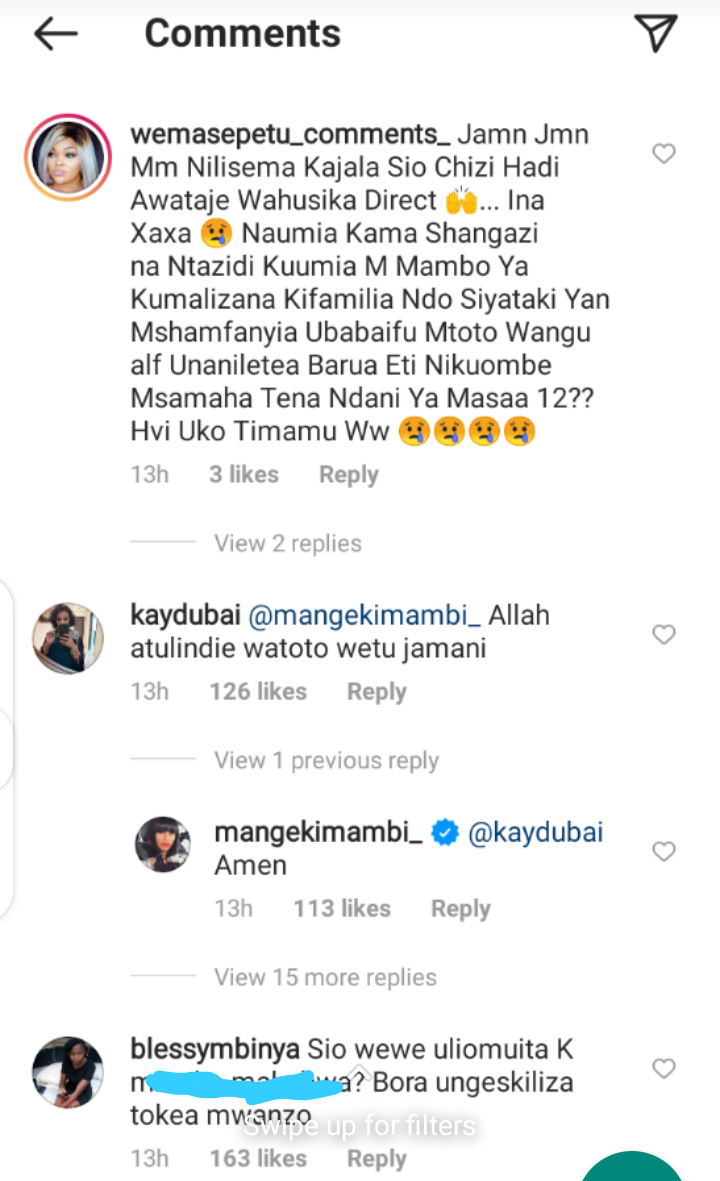 [Photo; Courtesy]
The question is, is Mange not involving herself in this case because Hamissa is guilty? Follow me for more updates on this and other stories. Thank you for reading, please like, comment and share.
Content created and supplied by: Kairitu254 (via Opera News )