"Why are you Cheating on me?" Bahati Angrily Throws his Wife's Phone on air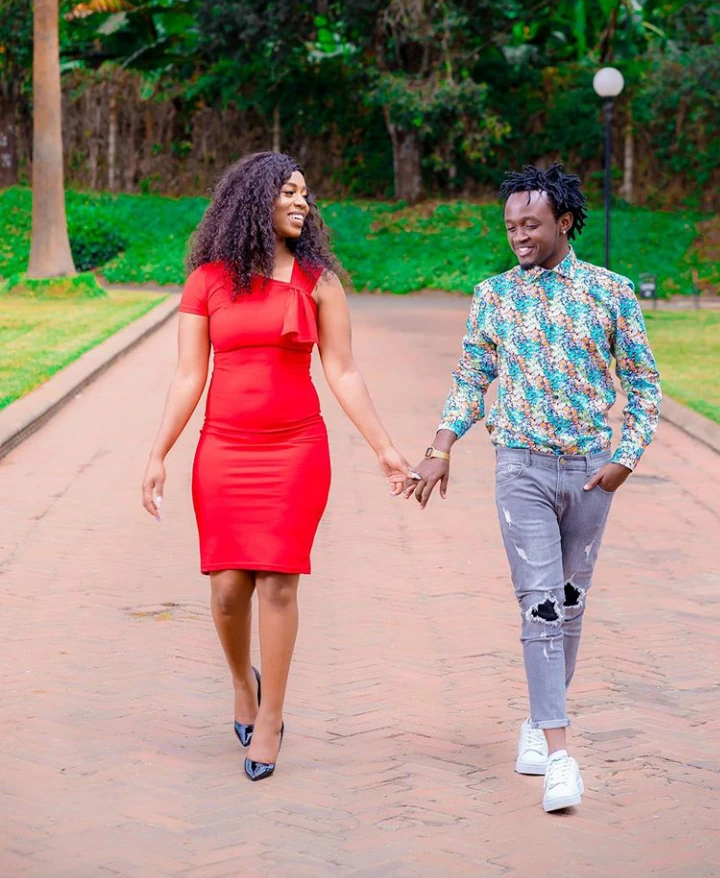 Bahati and his wife Diana Marua Bahati
Singer Bahati and his wife Diana are celebrating their fifth wedding anniversary this month of October. In regards to that, they have been sharing their videos and photos of how they are celebrating these special moments together.
Today though, Bahati decided to do something quite surprising to his wife. They are known to usually do pranks on each other and this time round, it seems to have gone too far. Apparently, he decided that before he gave her a gift, he had to prank her.
The father of four was then seen in their room, after buying the gift, where he planned how to prank her. He then went to where his wife was busy doing her recording and started arguing with her. He had her previous phone and asked her why she was texting men on her phone. Diana started explaining herself and telling him that she was not cheating. Bahati then threw her phone and she even got worried. Bahati then walked out of the gate and left.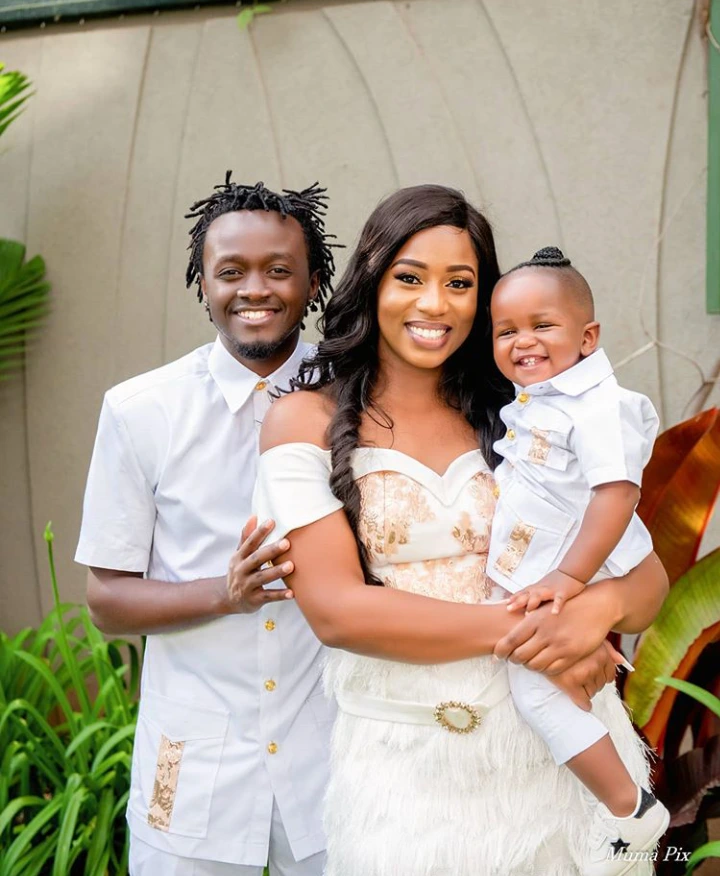 Singer Bahati with his wife Diana Marua Bahati and their son, Majesty
Diana then asked her cameraman to stop shooting the video. Bahati tried accusing her of having many men in her life and she politely asked him to get in the house and go and talk. Diana could be seen crying on the video and she even scolded her cameraman for shooting the video.
Her husband then returned laughing and the mother of four was not even in a mood to speak anymore. She still stood her ground and said that she was not cheating. While she tried asking for her phone which her husband had damaged, Bahati just kept on laughing. He then gave her her gift, despite his wife trying to leave. It was a Samsung Note 20 Ultra, the latest phone in town. She was overjoyed.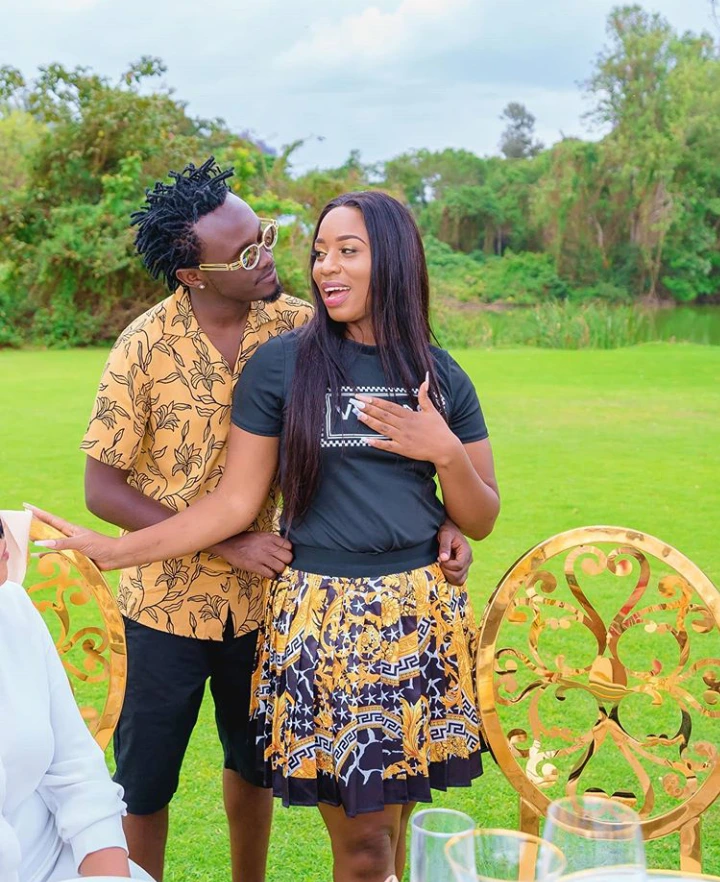 Singer Bahati with his wife Diana Marua Bahati
Here is the video
Content created and supplied by: JoLav (via Opera News )